Cinema-wise, we think it was another very good year - and here's why.
Make 2020 extra special by catching any of these standouts that you may have missed.
In no particular order:
The Irishman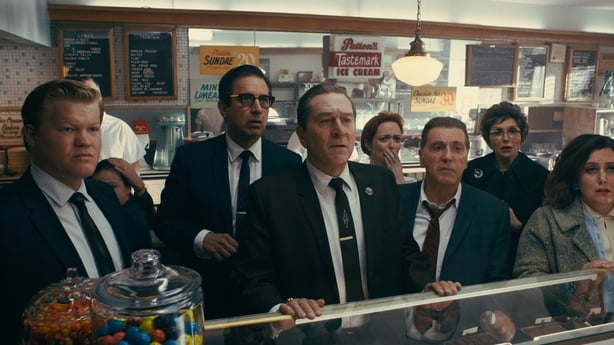 Sinead Brennan says: "If you're as strong as the sum of your parts, The Irishman is a diamond-clad instant classic. Scorsese, De Niro, Pacino and Pesci. Together. It's the stuff of dreams. With the instant excitement and anticipation that comes with hearing about a project like this is a natural worry that it won't fit in with their prestigious collective filmographies or, worst case scenario, that it might somehow besmirch their legacies. The fear was needless; this is as close to the magic of Goodfellas as you could hope for, but with added Pacino." Read Sinead Brennan's full review here.
Hustlers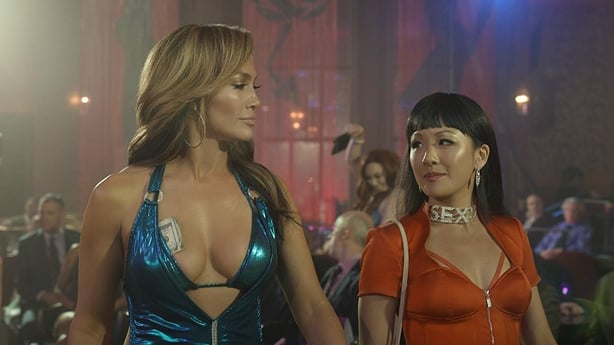 Sarah McIntyre says: "Hustlers is a giddy, gaudy, intoxicating watch with a slick pace and exposition that hooks you in from the get go. What surprises are the depths it explores. Based on a 2015 New York magazine long-read article by journalist Jessica Pressler, played here with aplomb by Julia Stiles, it follows a group of strippers who turn to ethically dubious tactics to swindle money out of their targets when the recession hits. It's a lucrative racket, and one business-savvy Destiny (Constance Wu) approaches with lazer-sharp focus, but when Ramona (Jennifer Lopez) starts to cut corners, their house of cards begins to tumble." Read Sarah McIntyre's full review here.
Ordinary Love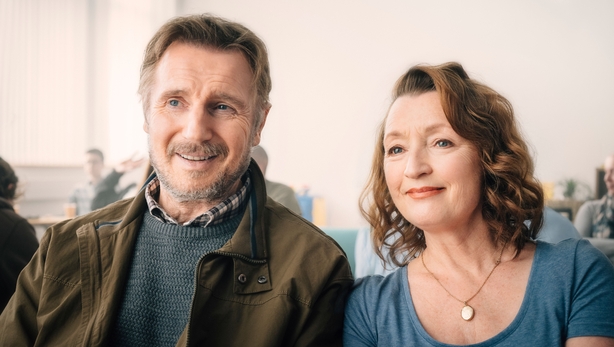 Laura Delaney says: "Directing duo Lisa Barros D'Sa and Glenn Leyburn's third feature is far from ordinary. Armed with an incandescent screenplay and unforgettable performances from Lesley Manville and Liam Neeson, Ordinary Love is affecting in its own quiet way, as it showcases a deeply moving portrait of a marriage tested under strain after a cancer diagnosis. The genuine frankness driving this picture is evident in every frame - this is as real a human story as it gets. As 2019 draws to a close, Ordinary Love reminds us to seek beauty in life's small moments. A must-see." Read Laura Delaney's full review here.
Marriage Story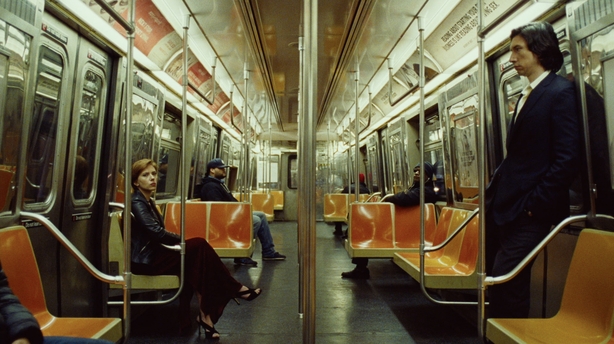 Alan Corr says: "From the emotionally manipulative (Kramer Vs Kramer) to slapstick black comedy (The War of the Roses), divorce has long been a rich source for movie makers but Noah Baumbach really wins the house (and everything else) with this laser-sharp account of the disintegration of a marriage. Adam Driver and Scarlett Johansson have never been better as Charlie and Nicole. They are rising stars in New York's indie theatre, who are entering into the initial bargaining process after agreeing to split up. Proceedings soon turn increasingly bitter, callous and personal. Baumbach has already excelled at portraying family dysfunction in The Squid and The Whale and corrosive mid-life crises in While We're Young, but this funny-sad emotional descent is his finest moment yet." Read Alan Corr's full review here.
So Long, My Son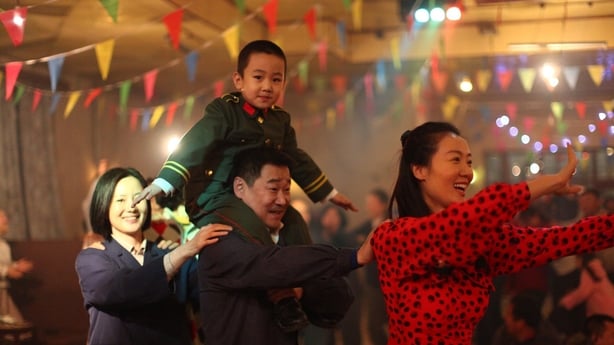 Paddy Kehoe says: "So Long, My Son is an easily accessible but beautifully wrought work of cinema whose universal human story of heartbreak and tragedy is spellbinding. Two young couples, who are such firm friends they consider themselves brothers and sisters in the repressive China of the 1970s and 1980s, drift apart following two key episodes. Silent pain will be endured, guilt will corrode, truth will out as the One-Child Policy is enforced. Nothing short of a masterpiece, directed and co-written by Wang Xiaoshuai." Read Paddy Kehoe's full review here.
Sorry We Missed You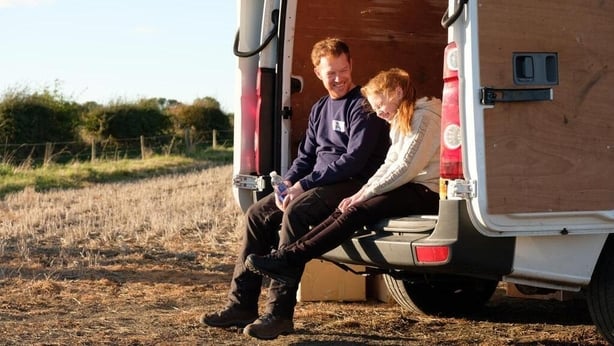 John Byrne says: "Three years after their critically-acclaimed and award-winning I, Daniel Blake portrayed the grim reality of life for people on welfare in Britain, director Ken Loach and writer Paul Laverty have produced a similarly sombre view of people working in the gig economy. Kris Hitchen is heartbreaking as the earnest and dutiful Ricky, who has been fighting an uphill struggle against debt since the 2008 financial crash. Anyone familiar with Ken Loach's work will be aware of his neorealist style, which makes many of his films seem more like documentaries than drama, which adds to the pathos of this deeply moving film. If you don't finish watching Sorry We Missed You with either a lump in your throat or a clenched fist, you're made of stone." Read John Byrne's full review here.
Booksmart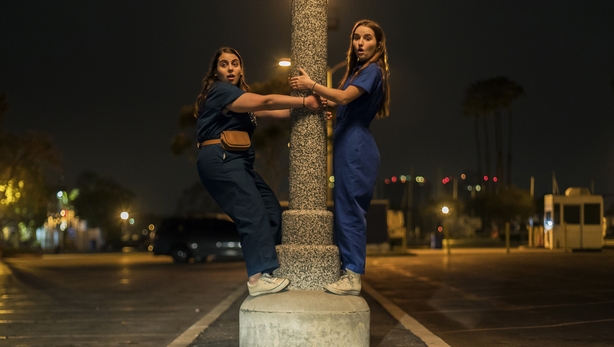 Harry Guerin says: "Arguably the film of the summer. With her directorial debut, House star Olivia Wilde turns in a hilarious and poignant end-of-high-school caper that deserves its place in the teen movie Hall of Fame. In scene after scene, Lady Bird's unsung hero Beanie Feldstein and Kaitlyn Dever from the sitcom Last Man Standing ship double act gold as the thoroughly-sensible pals who throw their trademark caution to the wind and hit the town. Booksmart is as funny as both Superbad and genre cornerstone Dazed and Confused, but it has more heart than both. Crucially, the life lessons never get in the way of the laughs but add to them. This is truly a night to remember - for them and us." Read Harry Guerin's full review here.
Joker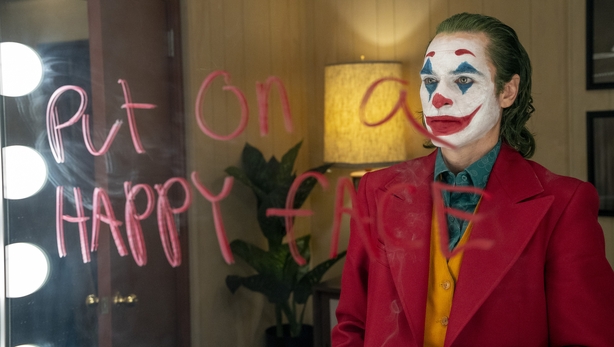 Sinead Brennan says: "Joaquin Phoenix turns in an Oscar worthy performance as a comic-book villain whose power once lay in his ambiguous mythology, but has now been bolstered in Joker by an unflinching deep dive into his origins. What transpires on screen is chilling, unnerving, completely compelling, anxiety-inducing, sleep-disturbing, and absolutely brilliant. This is not a comic-book movie and aside from a few hat-tips to Batman lore, it is completely its own beast, and that is precisely why it works so well; there is no format, there is no convention and there are no rules." Read Sinead Brennan's full review here.
Papi Chulo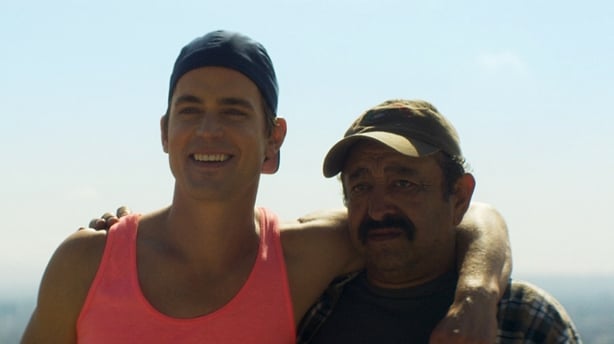 Sarah McIntyre says: "John Butler's effortlessly engaging and genuinely moving comedy-drama leaves an impression long after the end credits roll. The Irish director's quietly ambitious third feature, following Handsome Devil and The Stag, follows the improbable friendship struck up between Sean (Matt Bomer), a lonely TV weatherman; and Ernesto (Alejandro Patiño), an affable Latino migrant worker he employs. It's a thoughtful, very funny, and deeply touching exploration of our shared humanity and shines a light on the importance of kindness." Read Sarah McIntyre's full review here.
Long Shot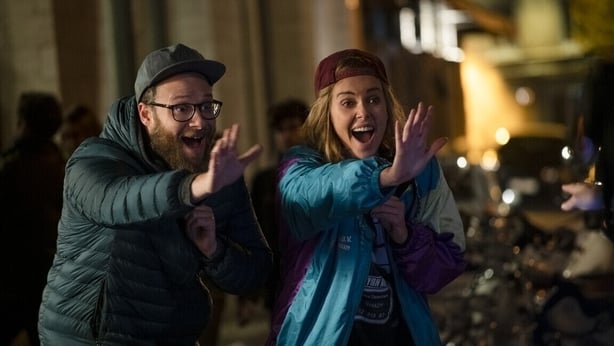 Laura Delaney says: "Long Shot is the rare, mercilessly funny comedy that operates without a safety net and stretches the boundaries of offensiveness in ways that make us both laugh and think. Even when her character is high on MDMA and negotiating with terrorists, Charlize Theron has a way of bringing the wacky situations back down to earth, while Seth Rogen's off-kilter charm allows his snarky insults to land with a refreshing fearlessness. A full-throttle and riotously funny comedy experience - and one of the most quotable films of the year." Read Laura Delaney's full review here.
Luce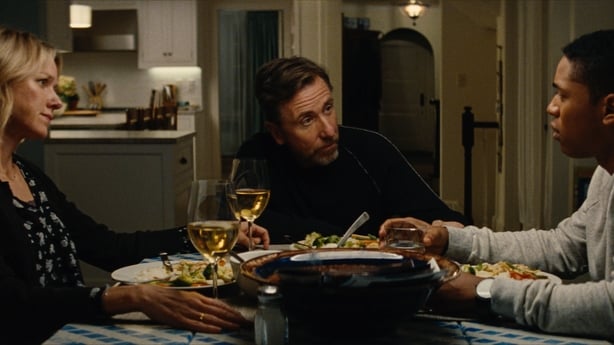 Sarah McIntyre says: "This complex, layered drama about a white married couple reckoning with their idealised image of their adopted black high schooler son plays out like a thriller and leaves you grappling with more questions than it answers. The film's opaqueness is matched by its enthralling, thought-provoking nature that makes it entirely worth the journey. Luce is a top-of-the-class, head-of-the-debate-team, star-athlete kind of student, but it's clear he is struggling to live up to the expectations being thrust upon him by his family and the school's administration. A twisty, thorny and suspenseful watch where you are never entirely sure of each of the character's motivations, least of all Luce's." Read Sarah McIntyre's full review here.
Pain and Glory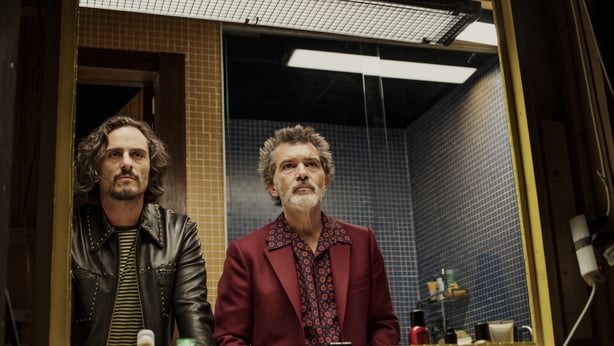 Paddy Kehoe says: "Pain and Glory is Pedro Almodóvar's most autobiographical film and like all his films which are not elaborate farce, it moves us with reflective passages and profound encounters, mediated through artful cinematography and enhanced by a shimmering score. A disillusioned filmmaker reunites decades later with the lead actor from the director's most successful movie and in the course of the reunion, his childhood and family relationships and, indeed, his physical and mental health are reviewed. Superb." Read Paddy Kehoe's full review here.
Le Mans 66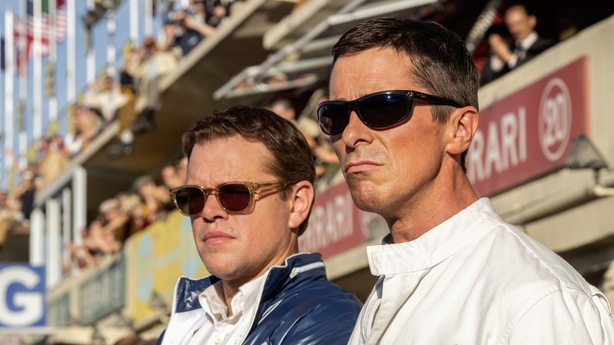 John Byrne says: "First up, don't let the fact that this film is about motor-racing put you off. Le Mans '66 is far too good to be pigeonholed 'for petrol heads only'. Matt Damon stars as American car designer Carroll Shelby, a former driver and Le Mans winner who had to retire due to a heart condition. But then Ford came along to offer him a great challenge: build a car that can defeat Ferrari. Part of his team is test driver Ken Miles, a blunt and arrogant Englishman who couldn't even spell the word 'compromise'. Shelby knows he's the man to get a Ford car ahead of Ferrari. Christian Bale is Oscar-tastic in the role, and every second he's on screen is electric." Read John Byrne's full review here.
Stan & Ollie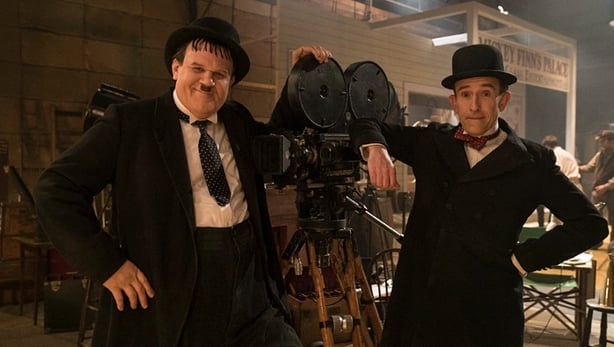 Harry Guerin says: "If January already feels like pushing a piano up a stairs, don't fret: help is on the way. In roles that have the whiff of destiny amidst the greasepaint, Steve Coogan and John C Reilly have proven themselves to be the only double act to play the greatest of double acts. This beautiful story about friendship, forgiveness and why the show must go on turns out to be the best film Laurel & Hardy never made. As tributes go, this is the stuff of standing ovations." Read Harry Guerin's full review here.
Once Upon a Time in Hollywood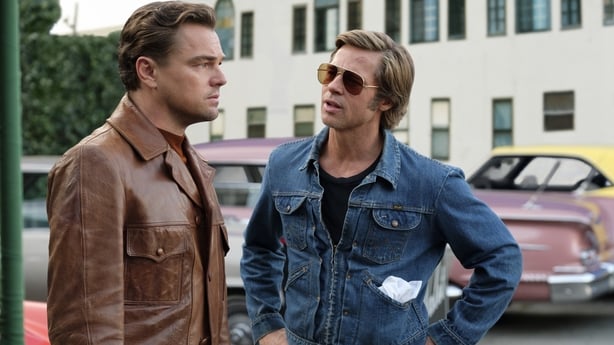 Sarah McIntyre says: "Once Upon a Time in Hollywood, Quentin Tarantino's ninth, and reportedly penultimate, film is a slightly meandering but endlessly entertaining road trip through LA in 1969. The famed filmmaker's passion and verve beam out of the screen as he takes an unashamedly nostalgic but studied look at the final moments of Hollywood's golden age. It starts out as something of a buddy movie between fading TV star Rick Dalton (Leonardo DiCaprio) and his longtime stunt double-turned-gofer Cliff Booth (Brad Pitt) but takes unexpected directions as it merges with the true-life story of the Manson cult." Read Sarah McIntyre's full review here.
If Beale Street Could Talk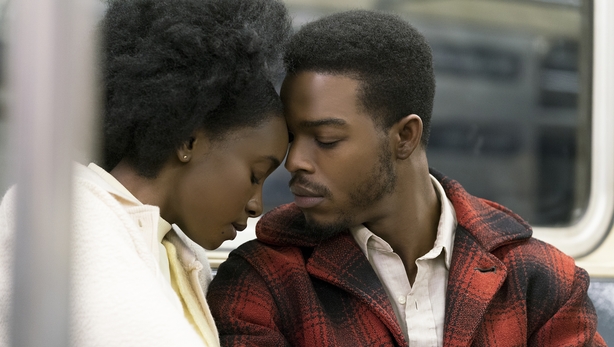 Harry Guerin says: "After his breakout success with Moonlight, director Barry Jenkins returns with a film that's every frame as special - another for-the-ages love story, this time set in 1970s New York. Feeling like it was made in the 'New Hollywood' of the 1970s, only to be magically discovered as buried treasure in a dusty backroom in 2019, If Beale Street Could Talk has a dreaminess that's hypnotic, with its non-linear narrative only adding to that allure. As the years move back and forth on a beautiful score from Nicholas Britell, the best of Terrence Malick comes to mind, even though we're traversing the avenues and alleyways of the big city." Read Harry Guerin's full review here.
The Kid Who Would Be King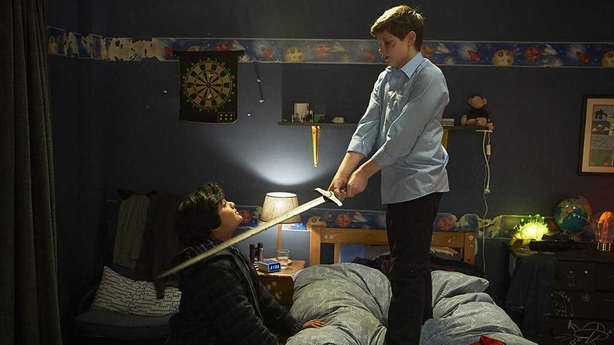 Laura Delaney says: "In his first film since 2011's acclaimed Attack the Block, writer-director Joe Cornish tweaks an Arthurian legend to suit the modern setting of Brexit-era Britain. As the 'chosen one' narrative rolls out, it's up to 12-year-old Alex (Louis Serkis, the talented son of Andy Serkis) and his Excalibur Sword to save his hometown from villainous scorcher Morgana (Rebecca Ferguson). Cue inspirational lessons on self-discovery and the importance of camaraderie. There's a spirited charm here reminiscent of Spielberg's '80s kids' adventure flicks." Read Laura Delaney's full review here.
Sauvage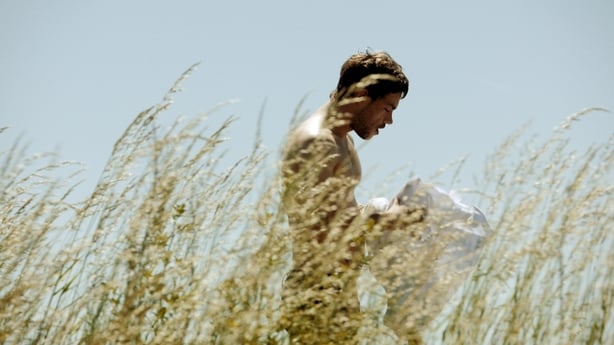 Paddy Kehoe says: "Set in a sordid, hidden Strasbourg, Sauvage features a mesmerising performance from Félix Maritaud as 22-year-old rent boy Léo who is looking for love and security of a kind behind his tough exterior. That desire for thrills, or if not, something self-destructive has pulled Léo into a downward spiral of drug-taking, involving crack, cocaine, heroin, dope, basically whatever's going. Meanwhile, his spirit is tested beyond the point of endurance by unsavoury encounters with the clients who hire his services. Excellent but tough viewing." Read Paddy Kehoe's full review here.
Eighth Grade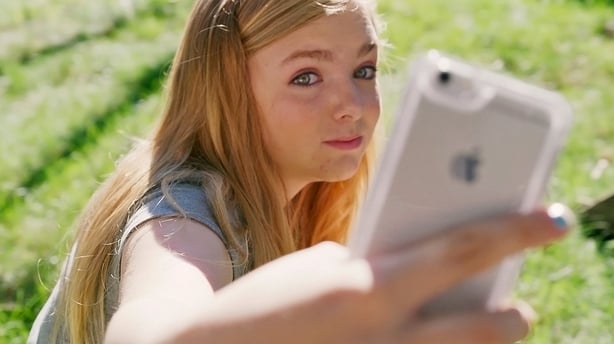 Harry Guerin says: "This is as great a little story about endings and beginnings as you're ever going to see, taking everyone back to their younger selves to find the humour in poignancy and vice versa. As she completes her last few days in middle school, Kayla (Elsie Fisher) finds the to-do list pressure is on like never - and the crises keep piling up... In many ways this is a teenage version of The Office with writer-director Bo Burnham and star Fisher making a character study for the ages that gets everything right. It's the equal of Lady Bird, The Perks of Being a Wallflower, Rumblefish or any other genre gem you hold close to your heart. You'll want the best for Kayla - more than you wanted for yourself back in the day." Read Harry Guerin's full review here.
Toy Story 4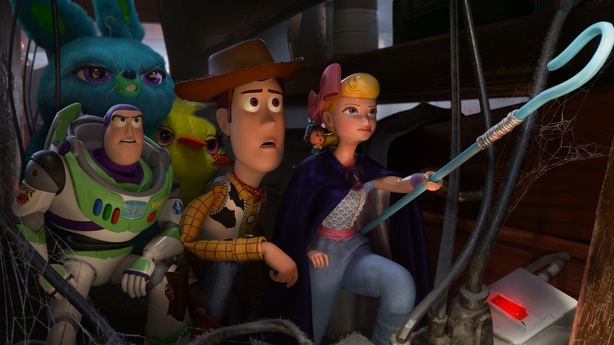 Sinead Brennan says: "There was arguably no need to make a fourth Toy Story film, but this outing is undeniably funny and heartfelt and will give you all the warm and fuzzies that only Toy Story can. Elements of their adventures this time around are particularly familiar, but it feels more comforting than overplayed. There is a sense of home that comes with Toy Story and never has something so unnecessary felt quite so essential." Read Sinead Brennan's full review here.
Ad Astra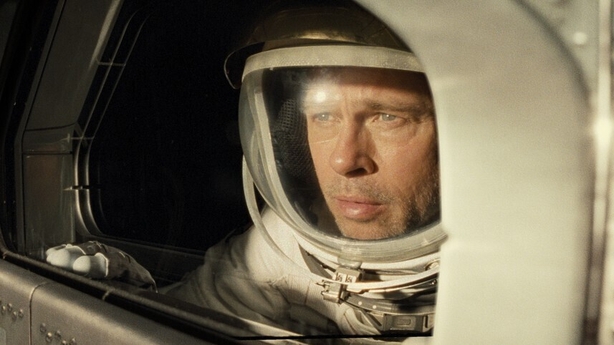 Laura Delaney says: "The film chronicles a journey through the vastness of outer space, while capturing the darkness that comes with the voyage of self-acceptance. Leading astronaut Roy McBride (Brad Pitt) is cool, calm and collected - his pulse has never gone above 80 bpm - but his unresolved daddy issues beat loud and clear. Ad Astra is very much Pitt's gig and he never isolates the viewer or overplays his nuanced role. Hoyte Van Hoytema's sweeping cinematography radiates in the darkest of places, while Kevin Thompson's stellar production design, and Max Richter's spine-tingling score all form the perfect constellation." Read Laura Delaney's full review here.
Ash is Purest White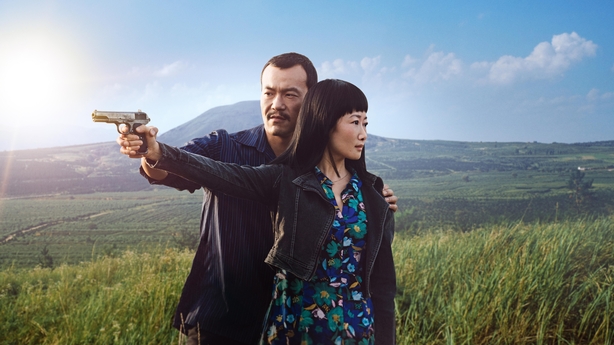 Paddy Kehoe says: "Qiao and Bin are a Chinese Bonnie and Clyde, inextricably tied together despite fallings-out and prison spells in Jia Zhangke's marvellous film, set in China in a period of transition, from the 1970s up to 2006. Ash is Purest White will reveal to the alert viewer the telling details in the changed landscape in China, from the stagnant or inert days of the late Communist era, to the beginnings of the capitalist epoch. However, it's the love affair at its heart that captivates." Read Paddy Kehoe's full review here.
Dark Lies the Island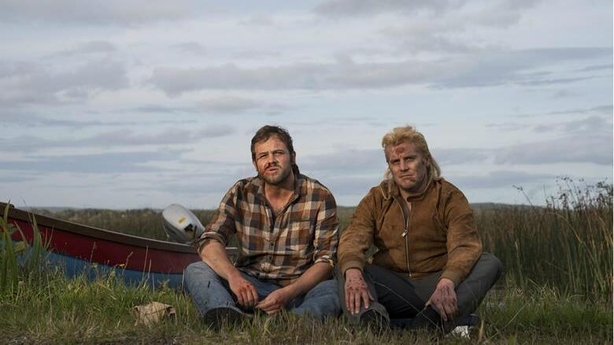 John Byrne says: "Inspired by characters in Kevin Barry's collections of short stories, this is a tale of unrelenting dysfunctionality. In other words, this very Irish story could be anybody's. Pat Shortt pops up as Daddy Mannion, the appalling patriarch who rules over his family like a greedy dog guarding the last rasher. He's married to the much younger Sara, played by Charlie Murphy with a Veronica Lake-like ice queen quality. Add in sons Doggy and Martin Mannion - played by Peter Coonan and Moe Dunford - and you've got one hell of a family affair that can't end well in director Ian Fitzgibbon's Fargo-esque delight." Read John Byrne's full review here.
Diego Maradona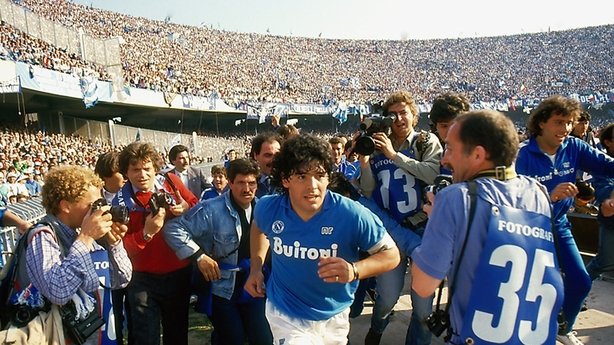 Harry Guerin says: "'When you come out you think you knew the story, but actually you realise there was so much you didn't know'. That's what Asif Kapadia promises from his study of flawed genius, which sees the director complete a stunning hat-trick after his documentaries on Amy Winehouse and Ayrton Senna. Good luck winning an argument over which of the films is the best. "With Diego I would go to the end of the world," we're told. "But with Maradona, I wouldn't take a step." After this, you'll never look at either man in the same way again. Different class." Read Harry Guerin's full review here.
Avengers: Endgame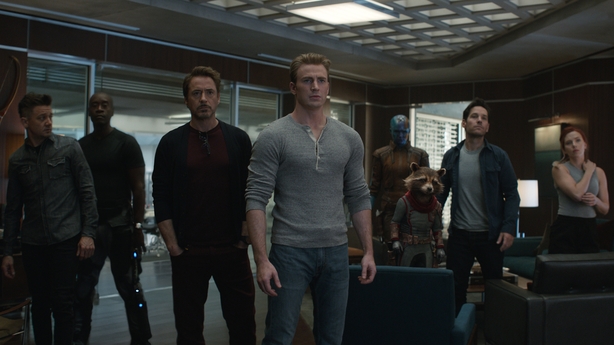 Sinead Brennan says: "I laughed, cried, gasped and felt the hairs on my arm stand up as I marvelled at how brilliantly a 22-film arc was brought to a close. Avengers: Endgame draws a perfect balance with allowing our main characters to develop further, explore their personas, place in the world, and their relationships with each other, and bringing the big action set pieces we have come to expect from the Marvel Cinematic Universe. Everyone is at the top of their game here. It's visually breathtaking, excellently scripted and you can tell how comfortable the cast are in these roles. From a sideways glance to altered posture, a slight pause or change in intonation, the subtleties make it and bring depth to a film that could easily have become another CGI-fest. I went into the cinema hoping for something spectacular and they delivered." Read Sinead Brennan's full review here.