Edward Norton has told RTÉ Entertainment that he enjoys watching his new film Motherless Brooklyn "more than usual" when reflecting on his filmography as he gets "pretty lost" in the world of the film.
Norton plays the lead role of private investigator Lionel Essrog in the film, which is set in 1950s New York, and he has also directed, produced and written the screenplay.
Fight Club star Norton said he can enjoy the "artistry" of the film and revealed "there are things I've done that I haven't watched in 20 years".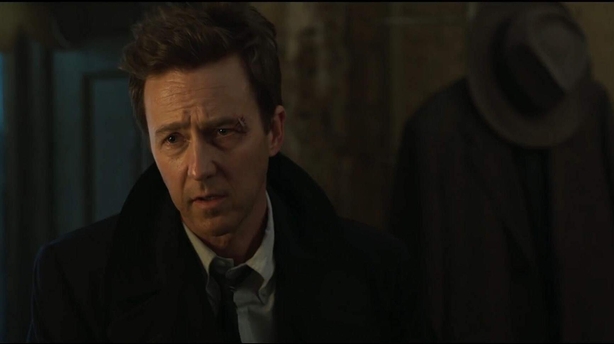 "I get pretty lost in it," he told RTÉ Entertainment.
"The artistry that other people brought to this; the photography, the music, the costumes, the editing. I had people do some really phenomenal work on this film and I get pretty sucked into the aesthetics of it, the beauty of it, which is credit to these people.
"I threw out this crazy idea and they made it that beautiful. I would say more than usual I enjoy watching this one.
"There are things I've done that I haven't watched in 20 years but I think I actually will look at this a few more times."
Motherless Brooklyn hits cinemas on Friday, December 6.