Get a sneak peak at the unmissable moments on this week's soaps!
FAIR CITY
This week on Fair City, Will secretly berates Cristiano for making a scene over the broken mug. Will takes control when he sees Damien and Cristiano talking. Will continues to subtly control Cristiano, who tells Mairead he exaggerated his panic attack.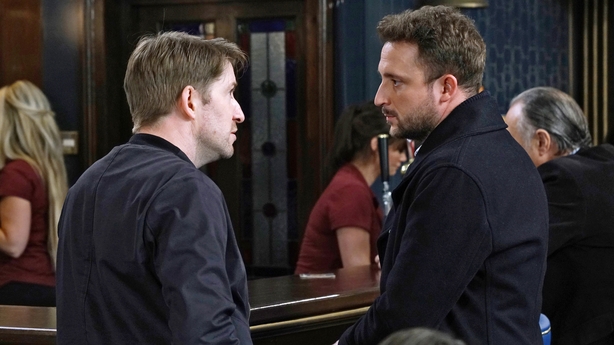 Later, Damien stands up to Will but worries it has alienated him more from Mairead. An altercation between Damien and Will has a serious effect on Cristiano. Cristiano finally tells Damien the truth about Will's abusive behaviour.
Damien tells Will he knows the truth, and Will manipulates Mairead into standing by him. Will reports Cristiano to the guards for domestic abuse and gives Deegan false photographic evidence. Click here for more.
EMMERDALE
This week on Emmerdale, Kim implies to Marlon that Graham shouldn't be allowed around Leo, but neither of them have realised that Rhona has arrived.
Rhona tears into Marlon for liaising with Kim and his stance towards Graham begins to soften.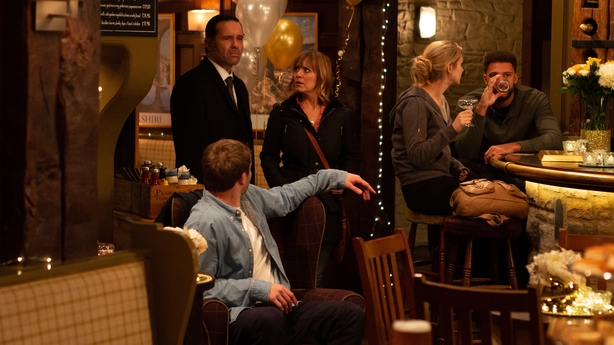 The next day, Graham receives a text from Kim asking for employees to meet her at the pub for an announcement.
Graham is in for a shock when he arrives at the Woolpack and realises why Kim has thrown this party. Click here for more.
NEIGHBOURS
After initially agreeing to keep Ned's secret from David, Aaron spills the beans as he doesn't want to add to the secrets and lies going around Ramsay Street by keeping something from his husband.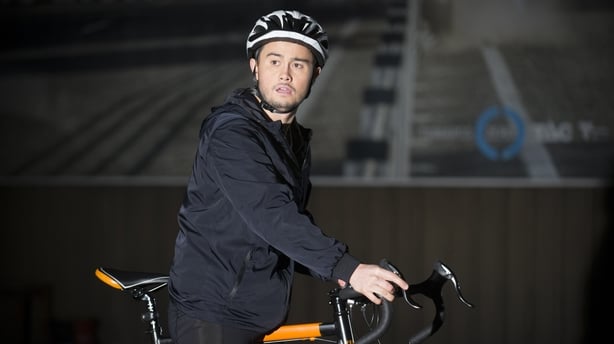 David is annoyed anyway that Aaron was keeping something from him and goes out for a bike ride to clear his head, but when he turns a corner he is suddenly faced with a vehicle in his path and he is sent flying from his bike. But who was driving?
After being rushed to the hospital, David is in a bad way and loses one of his kidneys, but he's not out of the woods yet and takes a bad turn before the week is out... Click here for more.
CORONATION STREET
Tyrone and Fiz are horrified to realise the fire must have been started by Hope. Jack reveals that when he and Hope entered the back yard, the fire had already started. Fiz breaks down, admitting to Tyrone that she was probably behind the factory fire too.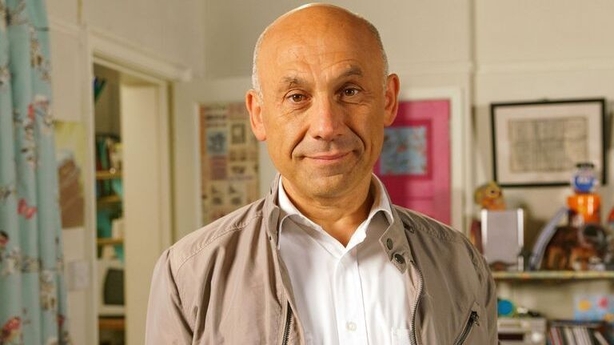 Meanwhile, Roy calls to see Richard and is shocked to see him looking so frail. Nina blames Roy for her dad's setback. Back at the cafe, Roy confides in Carla that he has agreed to look after Nina following Richard's death. Click here for more.
EASTENDERS
Linda drives Ollie to school, even though she's hungover. She accidentally backs into another car and drives away, unaware that someone is watching her. Later at the school, Linda is shocked to find Mieko and Shelley waiting with two police officers. After being forced to take a breathalyser test, Linda is arrested.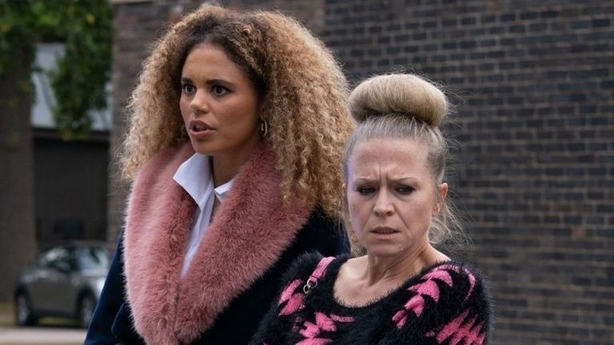 Elsewhere, it's the day of the Wife Swap competition at the pub. Mick is determined that the day should be a success, but Gray sneakily sabotages the results. What is he up to? At the same time, Chantelle remembers Jags when he approaches her and they end up reminiscing over old times.
Meanwhile, Iqra and Adam are annoyed to have been paired up together – and Adam even books a hotel to avoid having to stay with her. However, as they spend time together and discuss the past, they start to get back on better terms again. Click here for more.