A female voice choir from Dublin has taken first place at a prestigious choral festival in Portugal.
Cantairí Óga Átha Cliath, who are based in Rathmines in Dublin, and conductor Brian Dungan were triumphant at the 3rd International Choral Festival of Aveiro, Portugal, where they were awarded the festival Grand Prix as well as first prize in the Female Voice competition and second prize in the Sacred Music competition.
"The prize continues the wonderful legacy of the late Brian Ó Dubhghaill, who first brought the choir to Belgium in 1982," said choir member Joyce Egan.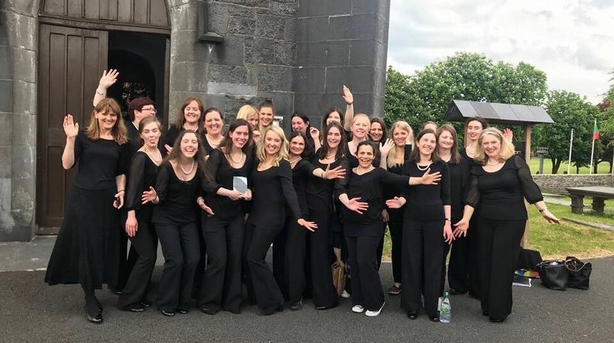 The choir have also been triumphant in competitions in Hungary, France, Germany, Greece, Czech Republic, Italy, England and Wales over the course of their 60 years together.
Cantairí Óga Átha Cliath, which currently has 21 members, perform both sacred and secular works from many periods of musical history, ranging from Gregorian chant, Renaissance Polyphony, Classical, Romantic and Contemporary, as well as folk songs and a wide selection of traditional Irish songs.
The junior and senior choirs were founded in 1960, and rehearse weekly and, according to the choir, always welcome new members.
Cantairí Óga Átha Cliath will perform their annual Christmas Concert in St Stephen's Church, Dublin on Saturday, December 14 December at 6.00pm. Further details are available here.
More music news, reviews and interviews here