Ryan Tubridy has said he is overwhelmed by the phenomenal demand in tickets for this year's Late Late Toy Show and admits he would definitely apply to attend "the best show in town" if he "wasn't doing what I do".
The Late Late Toy Show 2019 ticket requests are set to surpass previous years, already hitting over a whopping 90,000 applications.
The application process opened last Friday ahead of the biggest television show of the year, which will air on RTÉ One on Friday November 29.
Of the phenomenal demand for audience tickets this year, host Ryan Tubridy said: "We are gobsmacked by the response this year, it just gets bigger and bigger, everyone seems to want to be there.
"I think it's also in response to how warm and kind and inclusive the show is...people want a piece of that pie and I don't blame them, it's the most wonderful cauldron to be in and the most wonderful time of the year.
"If I wasn't doing what I do, I would also be among the 100,000 applicants for tickets because it's the best show in town."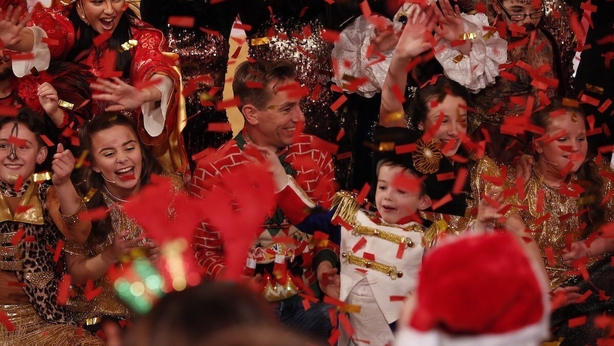 The theme of The Late Late Toy Show this year is under lock and key in RTÉ, and will be revealed by Ryan in the days leading up to broadcast.
Over 5,000 acts from all across Ireland have applied for the chance to appear on the show. On October 21, a selection of those acts, whittled down by the Toy Show team, will travel to Cork to audition. Further auditions for selected hopefuls will be also held in Dublin next week.
You can catch The Late Late Toy Show on RTÉ One on Friday November 29.