There are rocky times ahead for Coronation Street's Maria Connor when her beau Ali Neeson falls asleep and puts her son Liam in danger.
Soap star Samia Longchambon has opened up on Maria's heartbreak when their relationship quickly falls apart, despite the day starting out promisingly.
"Maria is really happy", the actress said. "She's a little bit surprised because she wasn't expecting Ali to confess his love for her, although she's been getting more into their relationship she doesn't expect him to be the one to say it. She definitely feels the same way when he tells her he loves her."
Their loved-up situation doesn't last long, as Longchambon explained: "That day goes from one extreme to another - first they're telling each other that they love each other and the next Ali's getting dumped.
"It's awful because she entrusts Liam in Ali's care whilst she's at work and Liam is Maria's life. When he jeopardises that trust by falling asleep, and the fire alarms start sounding, it's Gary who runs to the rescue.
"She finds herself in a situation where she can't stay with him."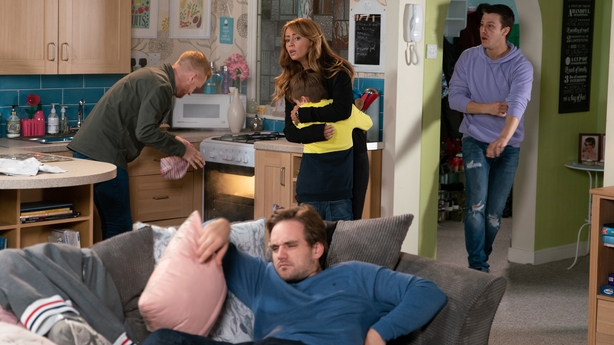 Ali ends the relationship and tells Maria he isn't ready to bring up Liam, however he is hiding a secret from her.
Longchambon said: "She's completely oblivious at this point that he's taking drugs and is severely disappointed in him.
"Later that episode, Ali realises that he's done wrong and feels bad for lying to her. Rather than telling the truth he just ends the relationship. None of it makes any sense to her given he'd just confessed his love for her."
Maria lets off some steam by having a few drinks, but she ends up in a row with Michelle Connor about her parenting skills. The actress said their argument is "a shocker".
"Maria is so hurt when Ali starts blaming their breakup on their age difference and on Liam, so she just lashes out because of how upset she is and Michelle bears the brunt of that because she's the closest person to her at that time", she said.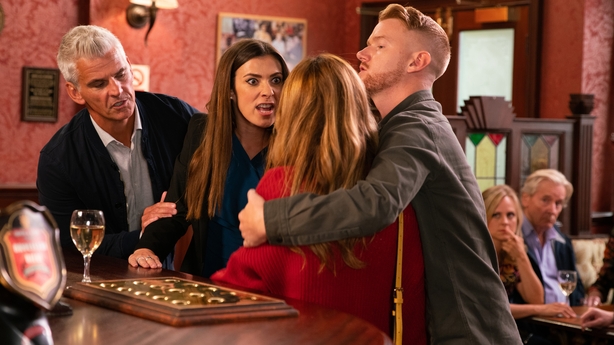 Something new is on the horizon for Maria when she later flirts with Gary. Longchambon said this has "trouble written all over it because Gary is a bad lad".
"Maria doesn't know that though and thinks that they have a lot in common, both being single parents of boys of a similar age. They start with a nice friendship and there's a natural progression into a relationship, but Maria definitely doesn't know what she's getting herself into", she said.
The actress added that she doesn't think Maria will ever be lucky in love.
"She's always looking for that one true love, and sadly I think that person was Liam", she explained. "She'll always struggle to find someone to fill his boots, and she's never felt the same way about anybody since. I can't picture her settled at all."
Coronation Street airs on Mondays, Wednesdays and Fridays on Virgin Media One and ITV.