TG4's six-part documentary series Finné returns on Wednesday with revealing human stories. Paddy Kehoe reports.
Finné - which translates to witness in English - commences with the deeply traumatic experience of Mayo-woman Sophia Murphy, whose story was first encountered by RTÉ Legal Affairs correspondent, Orla O'Donnell during the trial of Sophia's father John.
He was convicted in 2018 for the sexual abuse of his daughter from the age of three and sentenced to 18 years in prison. Orla O'Donnell, who undertook all the interviews for Finné, spoke at length with Sophie and heard the harrowing details of her story. On last Friday night's Late Late Show, she was the final guest in advance of Finné's commencement. "Orla was blown away by her steadfastness and just the way she clung on to telling her truth," says Paddy Hayes, producer of the series.
The second programme features Tony O'Reilly, who recounts how he stole €1.75 million from An Post and gambled €10 million through a Paddy Power betting account. He served a prison sentence and now works as a gambling addiction counsellor.
We need your consent to load this YouTube contentWe use YouTube to manage extra content that can set cookies on your device and collect data about your activity. Please review their details and accept them to load the content.Manage Preferences
"On the surface, you look at that story and you say, 'How could someone stoop so low to rob over one and a half million Euro from their employer?'" asks Hayes, before allowing a meaningful pause. "Beneath the surface, you say to yourself, 'there but for the grace of God go I'.''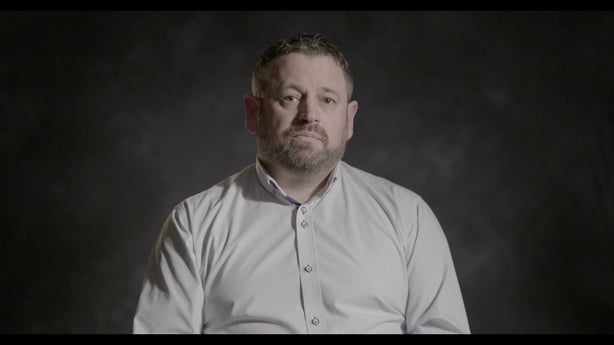 Amy Dunne, once known for media purposes as Miss D, is the subject of the third programme. Her teenage pregnancy involved a fatal foetal abnormality and she mounted a legal challenge on the law on abortion. In May 2007, Judge Liam McKechnie ruled that she could travel to the UK to have her pregnancy terminated.
"When I heard Amy Dunne tell her story over coffee for the first time, my jaw was hitting the floor," says Hayes. "Firstly, how she was treated by the state, but also how a 17-year old girl had the backbone to stand up and say, 'Hang on a minute, I have rights'." Amy Dunne spoke once in 2009, according to the producer, but in the Finné programme she is "pretty much telling her story from the guts, for the first time."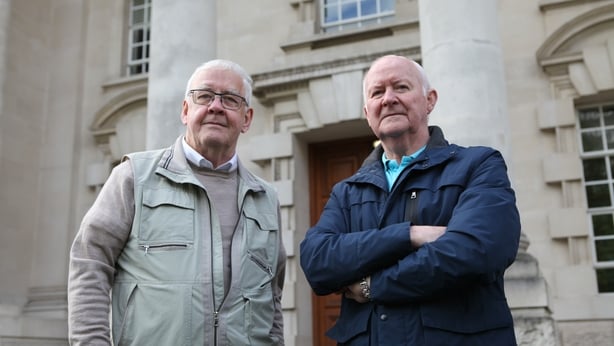 "Paddy Merrigan is a young fellow with an almost obsessive personality," Hayes says of the subject of the fourth programme. "He was born to win, he got into horse-riding and was on the crest of a wave. In the UK he was going to be the next big thing.
"His downfall was actually his passion, he was so passionate that when he lost the mount on a particular horse, his trajectory went downhill. He replaced the dopamine hit of winning races with drugs, booze and women. The real hit for him was the sportsman's buzz of acclaim." But there is an upside and redemption of a kind, as Paddy is ready for his comeback, which the interview reveals.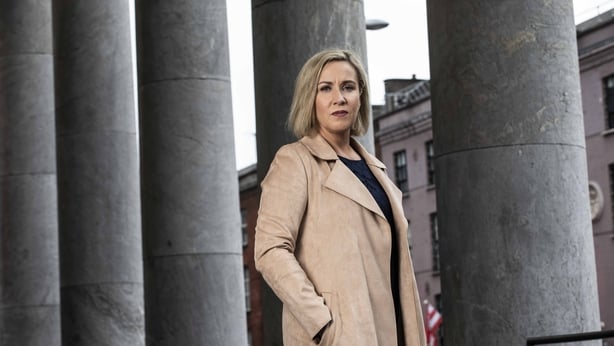 In the fifth programme, former Garda Máirtín Mac Con Iomaire recalls his investigation of the Fr Eugene Greene sexual abuse case, cited in the programme publicity as 'one of the worst such cases this country has ever seen.' The late Fr Greene was jailed for 12 years at Donegal Circuit Court in 2000 when he was aged 71. On that occasion, he pleaded guilty to 41 sample charges of sexual assault against 26 children in Donegal parishes between 1965 and 1982. Fr Greene died in November 2018.
The sixth programme recalls the infamous Hooded Men case. Two of the hooded men, Francie McGuigan and Liam Shannon, recall their experiences of mental and physical maltreatment in the 1970s. The Court of Appeal in Belfast recently ruled that an investigation must be carried out into the treatment of these individuals. It is expected that the PSNI will appeal the recent ruling to the High Court in London.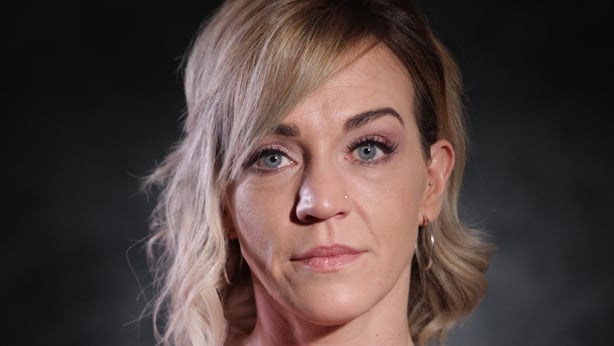 "They may not get justice before they are all dead," Hayes observes. "Whatever your view of Republicanism, these people were lifted without a trial and tortured. Some of them indeed were active members of the IRA, but some of them weren't. For a state to mete out that treatment which psychologically damaged a lot of the men and sent them to early graves is state-sponsored torture.
"That's a word that's thrown out quite about in post-conflict Northern Ireland but when you hear the first-person testimony of people who were subjected to that torture, that's when you realize the injustice and the terror of it."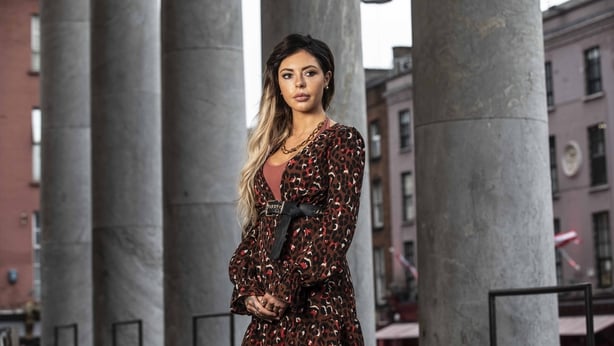 Finné clearly has an investigative, hard-hitting remit, but Hayes has produced for TV in the realm of music and drama also. "There are other kinds of programme where all I care about is whether people laugh or move," he says. He makes a distinction with a series such as Finné which he wanted to be ''ethically sound, to do justice to the person who has offered you their story."
Which leads us on to the manipulation of subjects to perform in certain ways on many so-called 'realistic' documentaries and lifestyle series. It is imperative at a certain point in the programme that the subject shed tears while the volume of the soft violins is increased in the sound mix.
The producer ponders this one. "If someone does start crying, sometimes you can see it in them that they are okay with it, other times you have to intervene and say, 'do you want to break?' At the editing stage, rather than showing somebody getting upset, we often cut to black, just to illustrate the fact that this person has become over-wrought - but we are not showing it."
Ultimately, Paddy Hayes knows he has been successful if the subject sees the final edit and finds his or her participation in the programme to have been 'healing and cathartic.'
"That's the real reward, rather than it being screened on TV," he says.
Finné begins on TG4, Wednesday, 9.30pm