Fair City's Dean lands Dearbhla in it on Tuesday night as she tries to duck out of Laura's football team.
With Laura all hyped up for the final, Dearbhla claims she has to work and will be unable to play, citing work commitments with Dean.
"Wait, wait," says Dean. "I was going to tell you later - surprise! - I got sorted for Hot Pots and I can supervise, so you can play."
Laura is thrilled, Dearbhla is livid behind the smiles.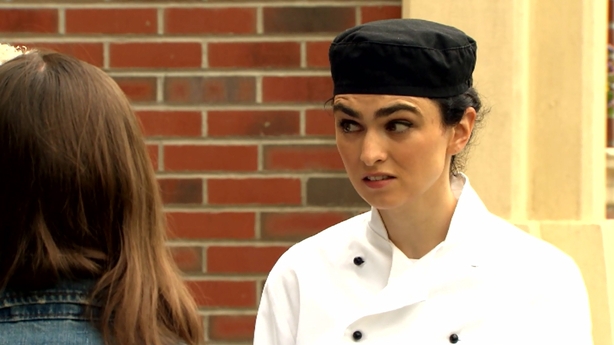 "All you had to do was go along with it," she says after Laura leaves.
"Sure where's the fun in that?!" laughs Dean.
Fans can find out what happens next on Tuesday on RTÉ One at 8:00pm.
Fair City airs on RTÉ One on Sundays and Tuesdays to Thursdays.
For more on the soaps, click here