Get a sneak peak at the unmissable moments on this week's soaps!
FAIR CITY
This week on Fair City, Mairead becomes suspicious of Will. Damien assures Will his lie will be exposed and Will is shocked when Mairead asks him if he's lying. Will turns the table on Mairead and gets her back on side.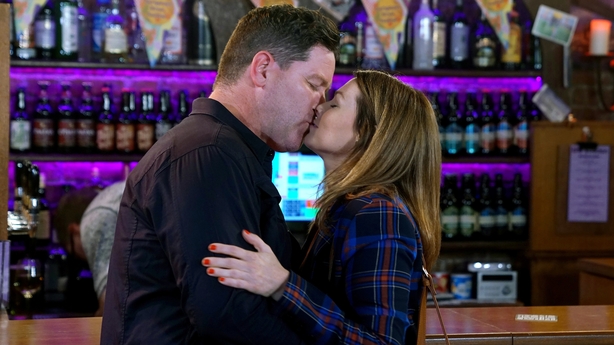 Later, Dolores advises Damien to lie to get Maired back and Damien tells Mairead that he did hit Will.
Mairead tells Will of Damien's admission of guilt and forces them to make peace. Mairead tells Damien she is willing to give him another chance on the condition that there are no more lies. For more click here.
EMMERDALE
This week on Emmerdale, Graham demands answers from a worried Andrea after she reveals Millie's date of birth.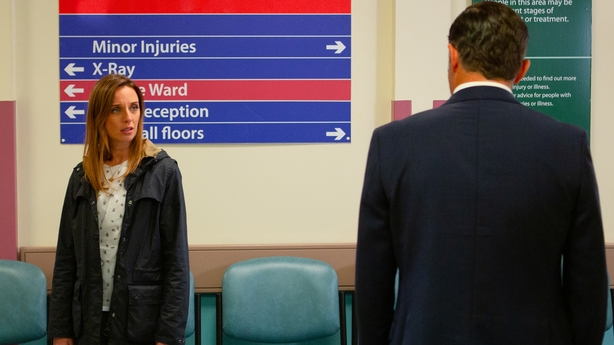 Andrea is horrified when Graham asks if he is Millie's father. He later leaves her an angry message demanding that she not ignore him.
Graham confronts Andrea and wants answers, but Andrea doesn't want to face the truth, fearing that her family is built on a lie.
Andrea begs Graham to keep their one-night stand from Jamie, arguing that Graham is not Mille's father. Her anxiety only leaves Graham surer that he is. For more click here.
CORONATION STREET
Ryan gets a DJ job in a hotel. Gary is furious to learn that Ryan is cashing in while still owing him hundreds and he smashes up a cabinet in his shop with a metal poker. Gary corners Ryan in an alleyway behind the hotel and demands his cash. Ryan admits that he lied to Robert to get out of working. With his anger boiling over, Gary starts attacking Ryan.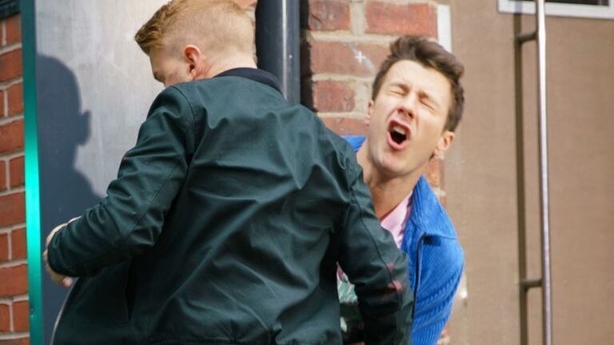 Elsewhere, on Audrey's advice, Shona takes Max to visit David so that he can scold him. David expresses relief that Max has settled down, so Shona keeps quiet. Cathy arrives in the pub in a bobble hat, removing it to reveal hideous black roots. Audrey confesses to Claudia that Max was responsible. Cathy agrees to let Audrey fix it. For more click here
EASTENDERS
Sharon is horrified to discover that Mel knows the truth about her affair with Keanu. Things only get worse when she learns that Mel has the DNA test results.Sharon begs Mel to keep her secret, but Mel wants something in return – Louise to move back in with Lisa.
Elsewhere, a nurse at A&E spots Chantelle's bruises after she cuts her hand and needs treatment, Ted and Wanda's date ends in disaster, while Rainie attacks Sonia when she refuses to give her drugs.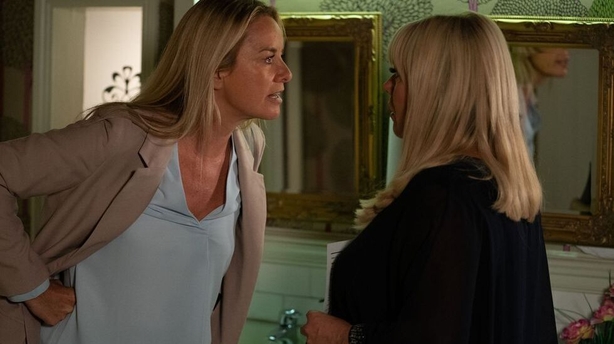 Meanwhile, Stuart resorts to drastic measures to deal with Rainie's withdrawal symptoms. When Callum gets involved, he is shocked to learn that Stuart is a recovering addict. For more click here.
HOME AND AWAY
On Home and Away this week, Robbo is ambushed and finds himself in deep trouble.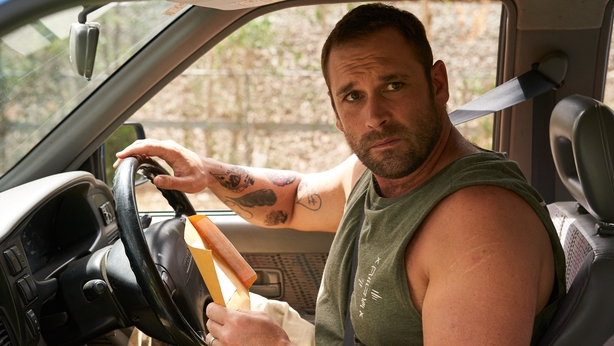 After following the instructions left for him, Robbo goes to Black Smith's Wharf determined to find out who has been stalking him and if they are connected those responsible for the death of his family.
When he arrives however, he is ambushed and taken to see a man named Victor who says Robbo's survival depends on the information he can give him about the whereabouts of Dylan Carter, a dodgy detective we were led to believe was dead after his blood was found on an abandoned boat. For more click here.
NEIGHBOURS
On Neighbours this week, Mark and Roxy's relationship goes public, but the drama doesn't end there.
In a bid to cheer up Sheila, Roxy plans a party for her at No. 22, but it gets out of hand when Hendrix posts about the party on social media and turns up with a big group of friends.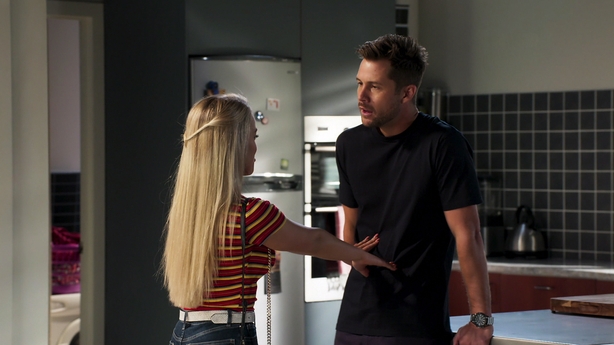 Roxy gets increasingly tipsy as the party goes on and she's hopeful that Mark will show up, but when he arrives at the door it's for official business as the party has gotten so out of hand. When Roxy plants a big kiss on Mark in front of everyone, letting their secret romance out of the hat, Mark is embarrassed by the public scene. For more click here.