Coronation Street star Peter Ash has said he hopes the harrowing storyline involving his character Paul Foreman will raise awareness of sexual abuse and encourage survivors to seek help.
Viewers of the ITV soap will see Paul's life thrown into further turmoil when he discovers his mother Bernie has reunited with former partner Kel - the man who abused him when Paul was a teenager.
"Paul feels pretty conflicted because he didn't realise he was being groomed when he was younger. He felt that he was in a consensual relationship with Kel and as a consequence had very strong feelings for Kel," actor Ash told ITV.
"Of course the truth is that he was being abused and has still not realised that was the case. He also feels shame and guilt because no one else knows what happened between the two of them and he was his mum's partner."
Ash has worked with the voluntary organisation Survivors Manchester as part of his preparations for the story.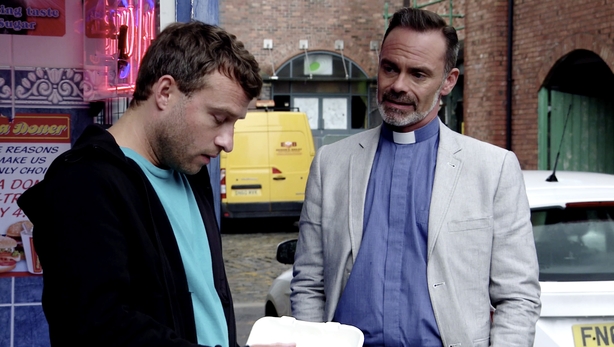 "The only knowledge I had of this issue is seeing it played out in other shows and films and dramas so it was important for me to do research and get a bit of background," he said.
"I have also spoken to Jack P Shepherd [who plays David Platt in Coronation Street] about how he found the male rape storyline and he told me about the increase in calls to Survivors Manchester off the back of it which is incredible. It's an important storyline and I want to get it right."
"As horrific as the subject matter is, I want this storyline to raise awareness," Ash concluded. "It is important because it happens and so many people are affected by this.
"Coronation Street tackles issue-based storylines really well and as truthfully as possible. It's important for people to see it play out on television as people may see things and situations that they recognise and seek help."
If you have been affected by issues raised in this story, please see: www.rte.ie/helplines.
Coronation Street airs on Mondays, Wednesdays and Fridays on Virgin Media One and ITV.