Doireann Garrihy has joked about how the new series of her popular RTÉ Player comedy sketch show "kind of loses the run of itself" but promised "people are going to enjoy it".
Speaking to RTÉ Entertainment about the eagerly-awaited second series of The Doireann Project, which returned on September 27, Garrihy admits it was "more difficult to write" as the much-loved characters interact with each other.
"The last time the sketches were kind of standalone and each of the characters were within their own world.
"But this time around we've upped the game a bit. It made it that bit more difficult to write because they are all merging into each other's worlds
"So trying to figure out why Pippa [O'Connor], Dáithí Ó Sé, Saoirse Ronan and Roz Purcell would all be in the one place at the one time was tough, but I think we've done it, and I think it will pay off," she said.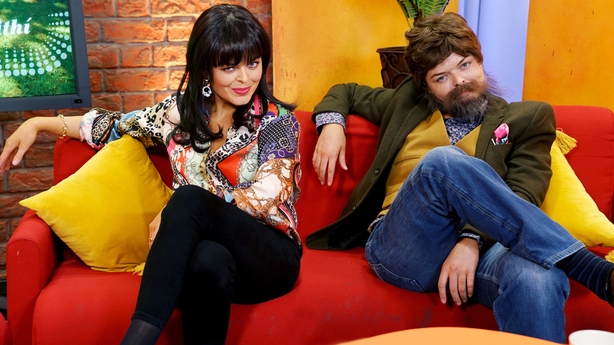 Naturally, being a comic, Garrihy is fully aware that she runs the risk of offending people with her impersonations, but the 2FM presenter insists she knows where to draw the line.
"Always from the get-go, I thought and felt that my impressions are in good taste. I'd never go below the belt.
"I have my family – my sisters and my mom – who are all on Instagram and see these people, and they would know if what I was doing was taking it too far."
"I think the balance is good. I think you can be cheeky though as well and push it a little bit. I think I have done that as well this time around.
"I've probably been a little bit cheekier this time around. For the most part, people take it really well. As my mom says 'imitation is the best form of flattery'. We'll see but I think I'll be okay."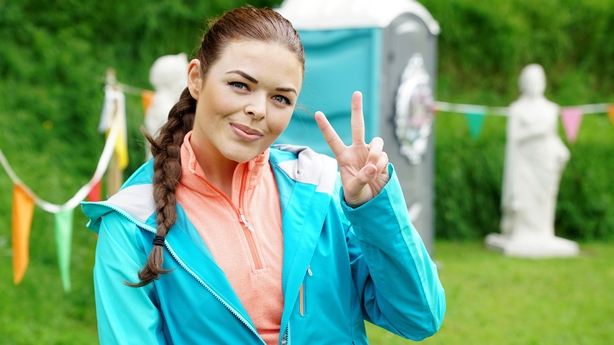 When asked what viewers can expect from the new series, the 27-year-old star teased new characters who are set to enter the show, including a mom blogger and a salon receptionist, along with a Today Show extravaganza.
"I do impressions obviously of real-life bloggers like Pippa and 'SoSue' [Suzanne Jackson] but I wanted to have a character that encompassed all of what bloggers are about, and the kind of stereotypical things that they do.
"Mom bloggers seem to be the big thing these days. If someone announces a pregnancy their following goes up by 30 thousand in a day," she laughed. 
"I wanted to tap into that and see what it would feel like to play that character."
"The receptionist is just in one episode but I think she's definitely going to make her mark. It's a good one.
"She kind of again is another stereotype of someone who kind of loses it when anyone with a bit of a following comes in to their salon, and the mere mortals who are regular customers are just forgotten about.
"Every episode kind of loses the run of itself, but in a good way. I think people are going to enjoy it," she added.
You can catch The Doireann Project on the RTÉ Player now.