Olivia O'Leary concludes her look at Daniel O'Connell, while Catastrophe and The Secret Teacher come to an end . . .
Pick of the Day
Daniel O'Connell: Forgotten King of Ireland, 9.35pm, RTÉ One
The second part of Olivia O'Leary's Daniel O'Connell documentary charts his latter years when he began the movement to repeal the Act of Union of 1801, which had dissolved the Irish parliament.
By 1830 O'Connell was a member of the British parliament, the first Irish Catholic ever elected. His strident politics had helped achieve rights for Catholics, but his eyes were now set upon a far greater challenge: to repeal the Act of Union that had taken away Ireland's political autonomy.
But would he be able to assail the British establishment with the same success that he enjoyed when he achieved his crowning glory: Catholic emancipation?
New or Returning Shows
China: a New World Order, 9.00pm, BBC Two
Six years ago, a man largely unknown in the west was given one of the most important jobs in the world.
China's new president, Xi Jinping, became the leader of a rising superpower, commander of a formidable military, and the head of an economy that's crucial to people's lives around the world.
This three-part documentary tells the extraordinary story of his controversial rule, and how he set about transforming China into a tightly controlled state where loyalty to the Communist Party appears to be valued above everything else.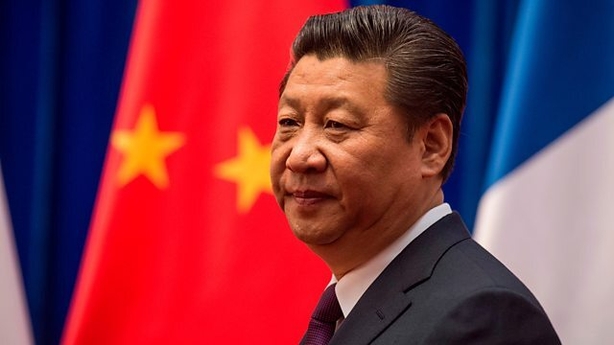 New to Download
Workin' Moms: Season 3, Netflix
As Kate adjusts to her new normal, Anne redirects her anger, Frankie hits her professional stride and Jenny tries to be a better mom.
Falling Inn Love, Netflix
When city girl Gabriela (Christina Milian) spontaneously enters a contest and wins a rustic New Zealand inn, she teams up with bighearted contractor Jake Taylor (Adam Demos) to fix and flip it.
Kardec, Netflix
Dubbed biopic from director Wagner de Assis tells the story of French influential author Allan Kardec, the founder of Spiritism.
Ending Tonight
Catastrophe, 9.00pm, RTÉ Two
It's the season three finale of Sharon Horgan and Rob Delaney's dramedy about a married couple - one Irish, one American - based in London.
Rob and Sharon are in Ireland to say goodbye to Sharon's dad. Rob's utterly irrepressible mother, Mia (Carrie Fisher) travels from America to pay her version of respects - and do some jumper shopping.
With Fran (Ashley Jensen) reeling in shock and Rob still unable to find the right time to talk about his almost-secret collapse, all roads are leading to a dramatic conclusion.
The Secret Teacher, 9.00pm, Channel 4
Darren Ryemill runs an award-winning recruitment agency. But for now he's going undercover at the Forest School, an all-boys institution in Wokingham, Berkshire.
Darren focuses his search for students in the school's Return to Learn initiative, where boys are sent as an alternative to exclusion, and he meets 15-year-old Levi and 16-year-old Yuri.
Don't Miss
Brassic, 10.00pm, Sky One & NOW TV
Let's see how this promising, Shameless-like series settles after last week's double-episode opener.
When the gang's resident tough guy Ashley is drugged during a bare-knuckle fight against a fighter from a rival family of travellers, Vinnie steps up for a rematch, convincing everyone he'll get killed.
As he puts in the hours training, local gangster Terence McCann closes in, still upset over the Shetland pony debacle. The question is, who's going to kill Vinnie first?
Click here for full TV listings