Maura Derrane has said she's gearing up for the return of Today With Maura and Dáithí in September, saying "you have to get your head in that zone again".
Speaking to RTÉ Entertainment at the RTÉ New Season Launch, the broadcaster said she had a "great" summer and joked that "it's all over" now.
She said: "I was away loads, it was really chilled out but I suppose getting back into it now, we're back on air at the end of September so it's all over!
"My son now is five so he's starting school, so getting ready for that. I had a great break but I'm looking forward to the new season."
The TV presenter said getting back on screen will mean a change of pace.
"I have to just get out of bed in the morning that's the first thing I've got to do, which I don't have to do all year," she said with a laugh.
"We're just getting ready again, getting organised, looking forward to what's coming up, I suppose there is kind of a headspace, routine like everybody else.
"Dáithí is in the throes of the Rose of Tralee at the moment so that's his mad time, so we'll come back together now and regroup in about two weeks."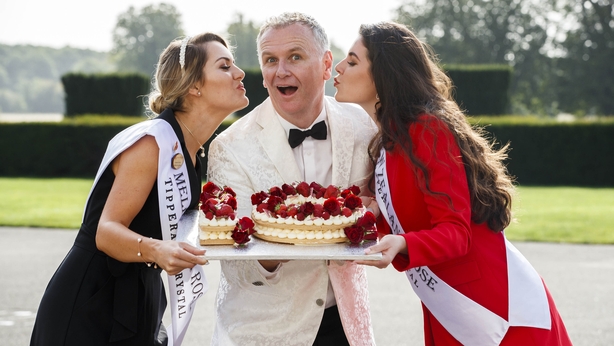 When asked if her co-host Dáithí is in "shutdown" mode during the Rose of Tralee, she said: "I was talking to him a lot this year, just about different things to do with our own show, and he's just really really busy at the moment.
"He does this Rose of Tralee diet every year in which he loses a stone so now I'm under pressure to lose at least half a stone before I come back!
"You just have to get your head in that zone again."
Maura also revealed what her favourite segment on the show is.
"It's always a bonus if you have a big star on the show, but I think that in everyday life you hear such great stories from just regular people that would really move your world that you didn't realise is happening out there", she said.
"Day to day what we really provide is just that stability for the audience and information driven type of show, and I think that type of show is really needed."
Today With Maura and Dáithí returns at the end of September.
Click here for the full rundown on what's to come on RTÉ's autumn schedule.