The Ed Sheeran Made In Suffolk Exhibition in Ipswich currently on display reveals that song writer and singer Ed Sheeran got six Fs in his music exams at the Academy of Contemporary Music in Guildford, Surrey.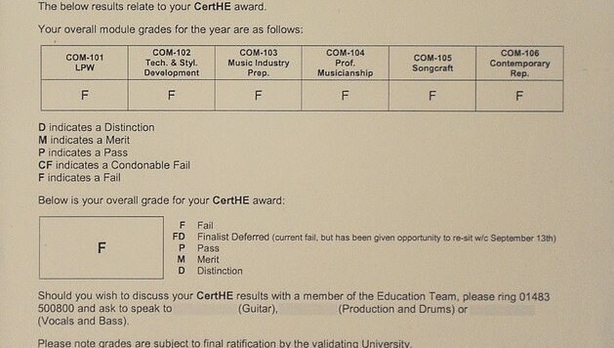 The Shape of You singer and his college parted ways and undeterred, one year later, he tasted success when his single The A Team went to Number 3 in the UK charts.
Today he is one of the best selling artists in the world worth £160 million (€174m).
The Ed Sheeran Made In Suffolk Exhibition is being run by his father ahead of his hometown return of his Divide tour at Chantry Park.
Exhibits on display include the Thinking Aloud singer's guitar, photographs of him when he was growing up and a puppet replica from his Sing music video.