Mimi And The Mountain Dragon, to be shown by the BBC over the Christmas period, will be introduced by the author himself, Michael Morpurgo (War Horse) in the BBC adaptation, and the story will then be told through music.
The Oscar award-winning composer Rachel Portman, who scored Chocolat, Never Let Me Go and Emma has written the specially-commissioned music.
Morpurgo's 1982 story War Horse became a hugely successful stage work in 2007 and was later adapted as a screenplay by Lee Hall and Richard Curtis for Steven Spielberg's 2011 film of the same name.
This latest adaptation tells the story of a shy young girl called Mimi who discovers a baby dragon asleep in her family woodshed. Mimi, according to the publicity, "takes the perilous journey through blizzard and darkness to return the baby dragon to her mother who all the villagers fear."
Music will be performed and recorded by BBC Philharmonic, with singing from the Halle Choir.
Morpurgo was inspired to write Mimi And The Mountain Dragon, which was first published in 2014, following a trip to a village in Switzerland.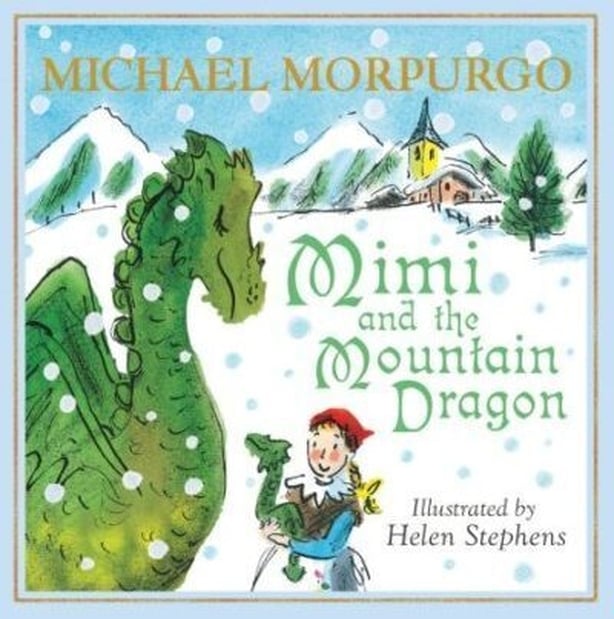 "Many years ago, in the Engadine Valley in Switzerland, I saw village children in red hats, cracking whips, ringing cowbells, banging drums, creating a great cacophony of noise, as they paraded up through the village.I asked why this was happening," he said. "They are driving away wicked spirits, I was told." Thus began to grow the seed of his enchanting saga.
There have been numerous Christmas TV adaptations, but Raymond Briggs' picture book The Snowman, first aired on Channel 4 in 1982 is arguably the most successful.
According to Morpurgo's website, Waiting for Anya, another film based on one of his stories, has just been completed. The author reveals that the feature film was made in the village of Lescun in the Pyrenees, the setting for the story which he wrote it 30 years ago. "I've seen the finished film, and I love it, " he writes.