EastEnders star Lacey Turner has said her character Stacey feels "completely betrayed" and is ready to go to court to fight Kush and Kat.
Fans of the BBC soap have seen the pair locked in a war of words over Kush's plans to go to court to seek joint custody of his baby son with Stacey, Arthur.

"Stacey's a Slater through and through - I don't think there's anything she wouldn't do for her kids," Turner told the BBC. "At this point, Martin and Kush have made up, but Stacey is completely unaware, she thinks her and Martin are completely on the same page and are ready to do battle, if it comes to that."
Viewers will see Martin and Kush trying to get Stacey and Kat to make up - a plan doomed to failure.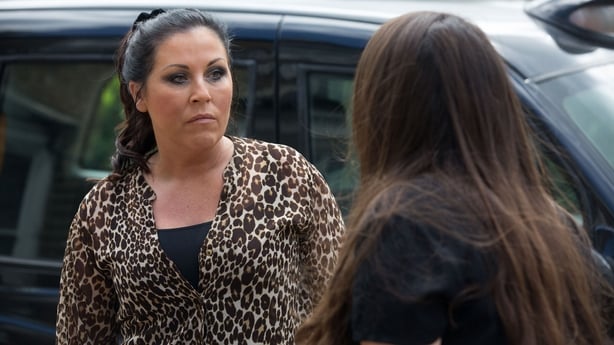 "I think it's different for Martin and Kush, yes they're best mates but they're not family, so I think it's easier for them to forgive and forget," Turner explained. "But, Kat and Stacey are basically sisters, so it cuts a lot deeper. We've seen them both say horrible things to each other; they're both headstrong and will not back down.

"There's a scene coming up actually, between Kat and Stacey, and it really shows just how much what's happened between them has affected Stacey. She pours her heart out to Kat and Kat's reaction will surprise viewers I think, and that's all I'm going to say [laughs]."
Off-screen, Turner has just welcomed her first child, a baby girl, with her husband Matt Kay.
EastEnders airs on RTÉ One and BBC One on Mondays, Tuesdays, Thursdays and Fridays.
For more on the soaps, click here.