Check out all the biggest storylines coming up this week in your favourite soaps here!
EASTENDERS
Jack's money woes are getting worse, so he asks Adam if he can exchange on the flat this week. While doing so, Jack spots a half-dressed Habiba in the background. Later, Jack's day grows even more concerning when his police friend Muski arrives, warning that his name has come up in an investigation – he's been caught out for attacking Fraser.
Elsewhere, Shirley warns Phil about Ben's behaviour after spotting him return home from an all-nighter. After insight from Lola and Keanu too, Phil makes a drastic decision. Shirley also spots a clue to the Slaters' money secret when she spots Jean with new clothes.
Meanwhile, Martin admits to Stacey that he's sorted things out with Kush and she should do the same with Kat. Stacey refuses, much to the concern of Martin and Jean. For more, click here
CORONATION STREET
Eileen's curiosity is piqued when it's obvious that Paula recognises Jan. Eileen quizzes Paula in The Rovers, but she makes out that Eileen imagined it. After Eileen confides in Liz, Liz googles Jan and finds some worrying information.
At Number 11, Liz waits until Jan is out to show Eileen the discovery she has made about him.
Elsewhere,when Kelly tracks Gary down, he drops the bombshell that her dad was actually a loan shark. But he takes it a step further and lies that Rick was busted by the police and has done a runner. Gary heads off, leaving Kelly heartbroken.
Meanwhile,Sharon tracks Gary down and is not convinced when Gary claims that Rick has gone into hiding abroad. Adam admits to Sarah that he told Imran her suspicions about Gary. Adam, Sarah, Imran and Sharon watch as Gary is taken in by the police for questioning. For more, click here
FAIR CITY
This week on Fair City, Heather is upset when Hughie is keen to keep his distance. Hughie is annoyed when Bob and Renee bring up his drinking.
Hughie receives a letter from Jackie but isn't impressed when Heather begins to read it.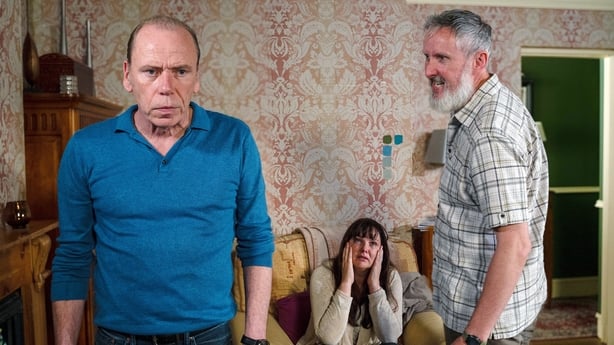 Later, Brendan shocks Bob and Renee with his surprise return. Bob and Renee fear for Brendan's safety.
Heather is delighted to see Brendan but Hughie is reluctant to tell him the full story.
Brendan is stunned when Heather refuses to return to Brazil with him. He tries and fails to shatter Heather's illusions over Hughie. For more click here.
EMMERDALE
This week on Emmerdale, Robert's interest is piqued when he learns Dawn wants money to support Lucas.
Desperate to stitch up Lee, Robert offers Dawn money to get Lee interested in her. Robert tells her she needs to entrap Lee in a place with CCTV so there's proof and she agrees to the deal.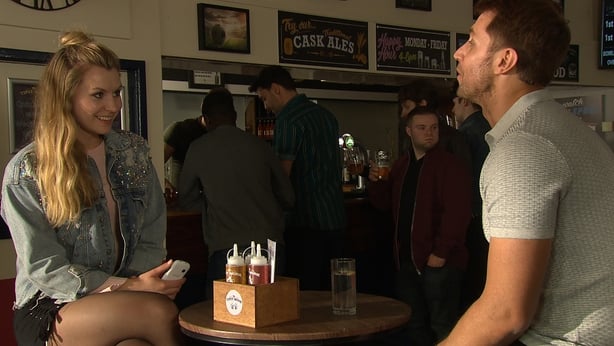 When Robert tells Aaron the plan, Aaron is determined to stop Dawn from going after Lee. Robert follows him, but they don't realise that Lee has already met with Dawn and offered to take her somewhere quieter.
Could Dawn find herself alone and in danger?
Elsewhere, Rhona feigns happiness to Manpreet over her engagement, but falters as she considers the enormity of what she's doing. For more click here.
HOME AND AWAY
This week on Home and Away, Tori and Robbo return to the hospital to discuss the baby scan and theobstetrician tells them some worrying news.
After receiving the news, a stressed-out Robbo does a runner and leaves the hospital.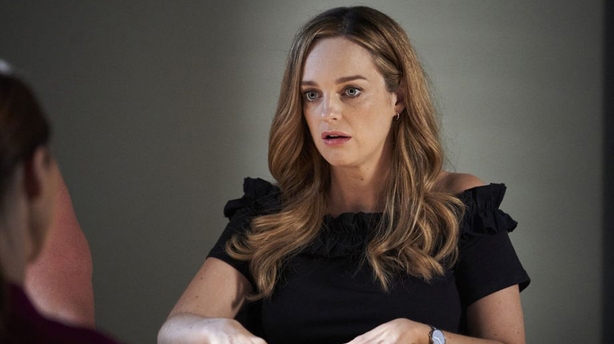 Elsewhere, after Raffy has another epileptic seizure, Mason is determined to help her and heads out to buy more cannabis.
Leah and Justin follow him to stop him from doing something stupid. Will they be able to stop him before he gets caught by the police again? For more click here.
NEIGHBOURS
This week on Neighbours, Toadie invites his first wife Dee to spend a couple of days with the family and she accepts.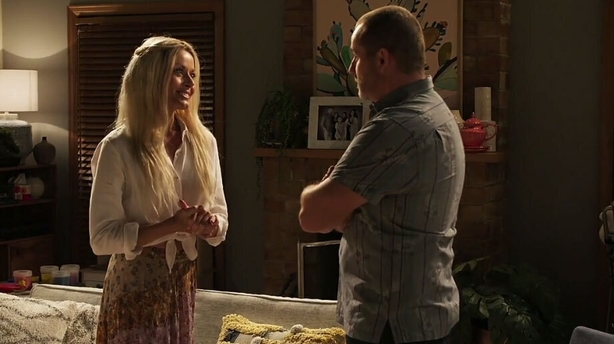 This spurs Dee to take a DNA test to find out the truth about her family, and Andrea does the same.
Is it possible Andrea and Dee are related?
Toadie and Dee take a trip down memory lane, but Yashvi implicates Toadie in a lie. The duo resolve to move past it and find a way to move on without lookalike con woman Andrea ruining their lives.
Could there be a chance for the former couple to play happy families again? For more click here.