Fair City's Hughie is in tears, and tempted, as his trauma continues on Sunday night.
While Hughie reflects on how everything went wrong, Heather offers her take on recent events.
"It's all Jackie's fault," she says. "She had everything and she blew it."
"What she had was a weak man!" says Hughie.
"Gets drunk at the first sign of trouble. She's better off away from me."
"I feel like that sometimes," admits Heather. "Brendan thinks I'm a burden."
"They care about you," Hughie replies.
"They have a funny way of showing it," says Heather. "And I bet they're wrong about you too."
"What did they say?" asks Hughie.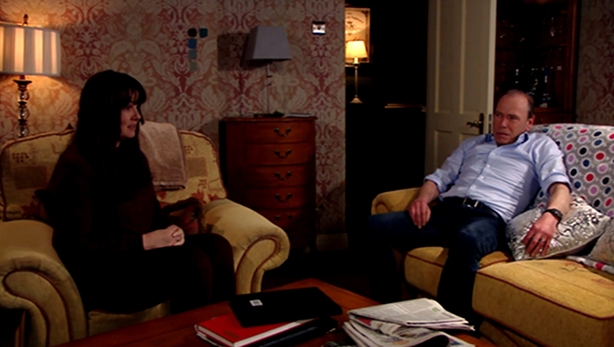 "Mam thinks that you can't handle even one drink," says Heather. "But if it stops you being sad..."
"That's not how it works!" says Hughie. "And you know that!"
"I'm not saying drink the whole bottle - just one glass," offers Heather. "And I can go get it for you now. Nobody has to know..."
Fans can find out what happens next on Sunday on RTÉ One at 8:00pm.
Fair City airs on RTÉ One on Sundays and Tuesdays to Thursdays.
For more on the soaps, click here.