Love Island contestant Maura is setting her sights on newly single Curtis, with a teaser for Sunday night's episode showing her asking him for dance lessons.
Maura revealed on Friday night's show that she was interested in Curtis while talking to fellow Islander Lucie.
"I had a chat with Curtis today, just a casual chat, it's just weird now because he's single," Maura said.
"I'd always look at him and think he's obviously gorgeous, his smile is like f****** hell, he's very manly and he's funny, he's almost the whole package for me."
Lucie then reminded Maura that after a kissing challenge, Maura had labelled Curtis the best kisser. It's also worth remembering that before Love Island, Curtis had attempted to slide into Maura's DMs...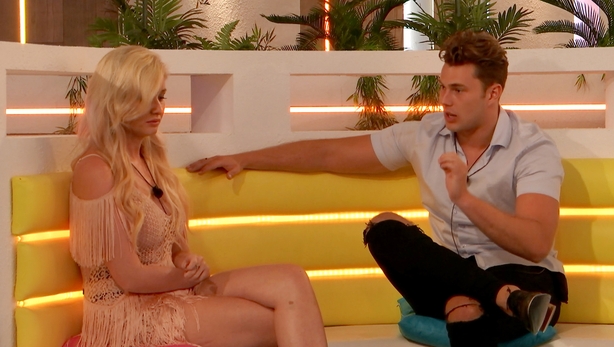 With Curtis having just ended things with Amy, Maura told Lucie, "If he wants a shoulder to cry on, I'll be here."
Early in the episode, Maura asked Curtis how he was feeling and admitted to him that she wasn't shocked to see that things hadn't worked out for him and Amy. When he suggested it was because she didn't think they were "meant to be" she agreed.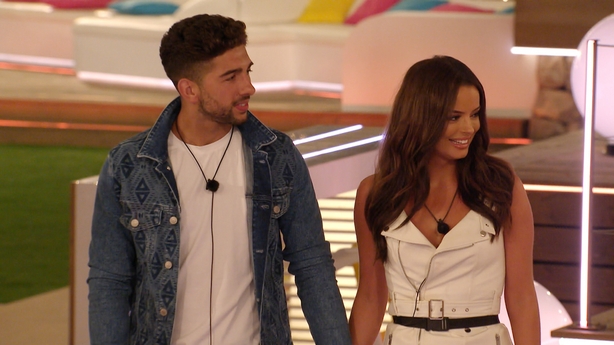 Maura is currently coupled up with new boy Marvin, though both expressed their doubts about a future together on Friday night's episode.
"To be honest I ain't going to force something that's not there, I can't put on an act," Maura said. "There's something not right."
Marvin, too, spoke to some of the boys about how he feels Maura isn't that into him.
All will be revealed on Sunday night's Love Island, catch it on Virgin Media 2 and ITV at 9pm.