Check out all the biggest storylines coming up this week in your favourite soaps here!
EASTENDERS
Keanu is moving in with the Mitchells tomorrow, but when Ben continues to stir things, he starts to feel under pressure to earn more money. Keanu asks Phil for some more work, but he ends up being sent on a job that ends in disaster.
Elsewhere, Kush starts to panic about the situation he's caused when Stacey refuses to compromise over Arthur. As Kush breaks down, Kat promises that she can pay for a solicitor. However, when she goes to retrieve the money from Alfie, she finds that it's missing.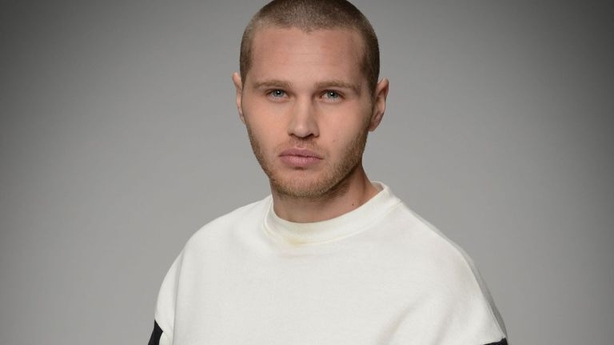 Meanwhile, Habiba is heartbroken after some news from Adam. Mariam also reveals that Adam has helped to find someone suitable for Habiba. Hurt by this, Habiba agrees that it's time to find a partner. For more, click here
CORONATION STREET
Yasmeen is horrified to discover her jewellery and photos missing and Geoff is quick to point the finger of blame at Alya's DJ mates. Horrified, Alya offers to pay Yasmeen back and goes off in search of the guys who were at the house.
Geoff tells Yasmeen he's changed the locks but is secretly pleased when Yasmeen remains jumpy. As Alya and Ryan head home they spot Geoff ahead of them but are shocked when he pulls his phone out of his pocket and Yasmeen's bracelet falls out.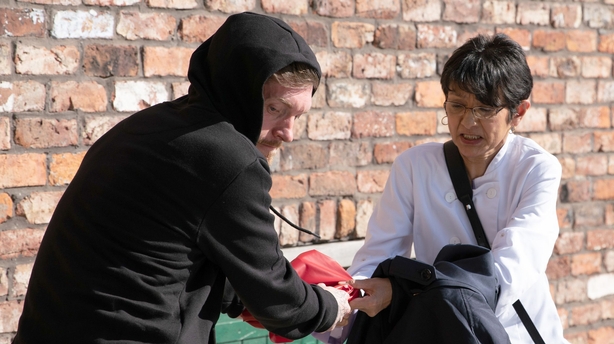 Meanwhile, Nick is angry to discover Leanne alone in the flat and no sign of Gail and Audrey for birthday drinks. Furious, he storms round to David's and a fight ensues. A desperate Gail tells them to stop. Back at the flat, Nick tells Leanne that sometimes his brain injury makes him do stupid things and he wishes he could control it. For more, click here
FAIR CITY
This week on Fair City, Jackie and Hughie try to look forward to their honeymoon but Hughie admits to Renee that things are very bad between them.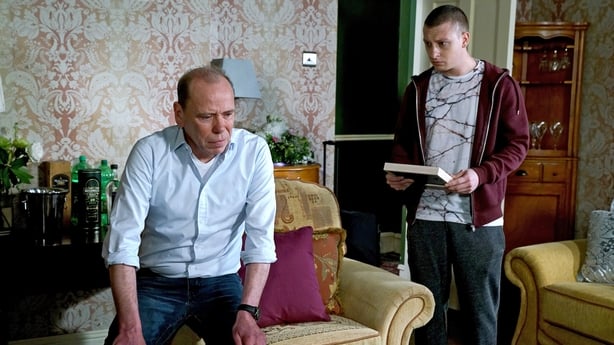 Dolores has little patience with Jackie when she tries to downplay the kiss. Doug is taken aback at Pete's hostility to Jackie. Jackie tells Hughie her true feelings for him.
Hughie later rejects Heather's offer of help. Hughie agrees to a cover story to stop gossip. Doug confronts Hughie but leaves when he sees how broken he is. For more, click here.
EMMERDALE
This week on Emmerdale, Lee's mum Wendy follows Victoria into the Woolpack toilets and accuses Victoria of spreading "lies" about her son.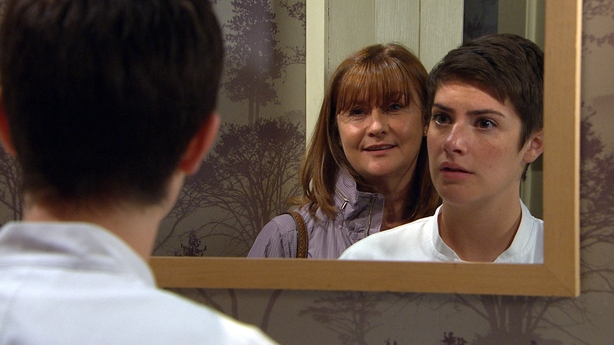 The next day, Lee accuses Victoria of being behind the posters that got him fired. Victoria takes off and calls Robert, who rushes to help her and has to be restrained from hitting Lee.
Lee and Wendy make their way to Mill Cottage where they force their way in. Victoria makes to run upstairs and falls. Diane is concerned and lets slip that Victoria is pregnant, stunning Lee and Wendy. Has Diane made matters worse?
Elsewhere, Pollard is angry to see what he wrongly assumes is an intimate exchange between Bear and Faith. For more, click here.
HOME AND AWAY
On Home and Away this week, Colby doesn't know how to deal with Bella's behaviour.
Colby is at his wit's end this week with Bella, worrying that she's going down a dark path just like her father Ross. Colby tries to ground her as punishment for sneaking away in the boot of Dean and Ziggy's car, but it's not long before she's sneaking out to give Dean a hard time about how things with Ziggy – the two share a kiss and have to navigate what that means for their friendship and feelings going forward when they return to the Bay – could upset Willow.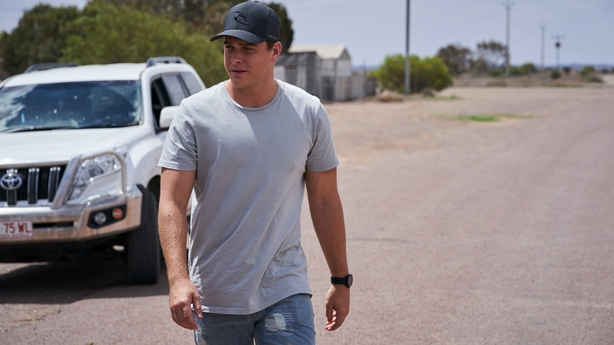 Bella refuses to accept that there might be something real between Dean and Ziggy and loses her temper. When Colby arrives to take her home again, she attacks him, leaving him bleeding and bruised…
Colby goes to Irene for advice, and she offers to have Bella stay with her for a while given her experience dealing with rebellious teenagers over the years. Will Bella's attitude even push Irene to her limits? For more, click here.
NEIGHBOURS
On Neighbours this week, things get worse for Paul and Terese when Roxy makes a daring statement.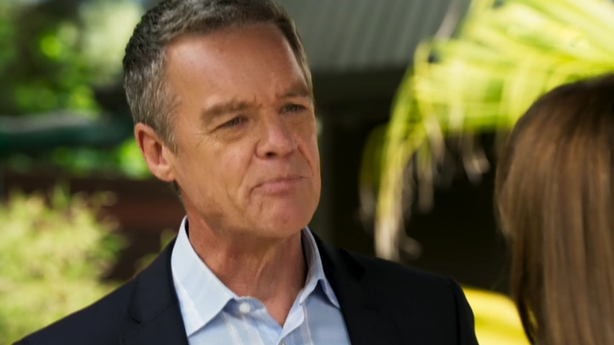 After finding out that Terese had history with Vance, leading to her own breakup with him, Roxy has had payback on her mind and has shut down Terese's attempts at making things right.
When Terese calls Gemma to tell her about Roxy's antics, Roxy decides it's time to teach her a lesson and crashes an important meeting Terese and Paul are holding to try to calm down their angry investors. Arriving in to the meeting with a tray of drinks, Roxy ditches her top at the door and arrives in topless… For more, click here.