Fair City's Heather goes public about her feelings for Hughie on Thursday night, with the shop also the setting for some serious shade-throwing.
"It's time to tell the truth," says Heather. "Maybe then everyone will leave us alone."
"There is no us - that's the truth!" Hughie replies.
"Why are you saying that?" asks Heather. "You know we kissed."
With that, Charlotte can't resist pouring more fuel on the fire - and Hughie, Pete, Renee and Bob all queue up to tell her to watch her mouth.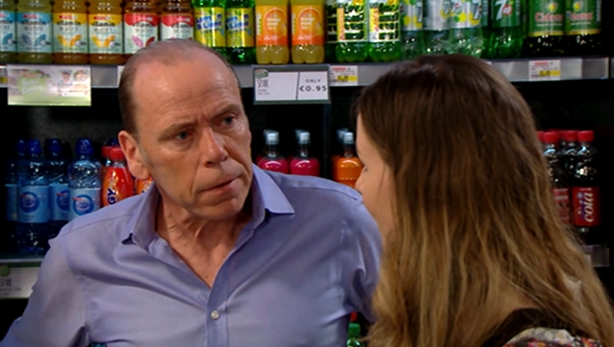 Fans can find out what happens next on Thursday on RTÉ One at 8.00pm.
Fair City airs on RTÉ One on Sundays and Tuesdays to Thursdays.
Click here for more on all the soaps.