The mother of eliminated Love Island star Joe Garratt has defended the 22-year-old following viewer concern and complaints about alleged controlling behaviour towards fellow contestant Lucie Donlan.
Speaking to Mail Online, a "devastated" Rachel Garratt said: "I know my son and he's not like how he's being portrayed."
"Both myself and his sister are his best friends. He doesn't emotionally control anyone," she continued.
Lucie and Joe share an emosh goodbye as he leaves the villa. 😭 #LoveIsland pic.twitter.com/v0ujFENuYo

— Love Island (@LoveIsland) June 19, 2019
Rachel Garratt described her son as "a normal, loving 22-year-old lad".
"What has been said in the newspapers today [Tuesday] is just sheer rubbish, that is not my boy," she said.
"The photograph used in some of the articles, which shows Lucie crying, is from an argument with one of the other girls. It was nothing to do with Joe but he was pictured next to it (the photo of Lucie Donlan crying).
"I see him every day of the week and there's no way he would make a girl cry. He's a normal, loving 22-year-old lad.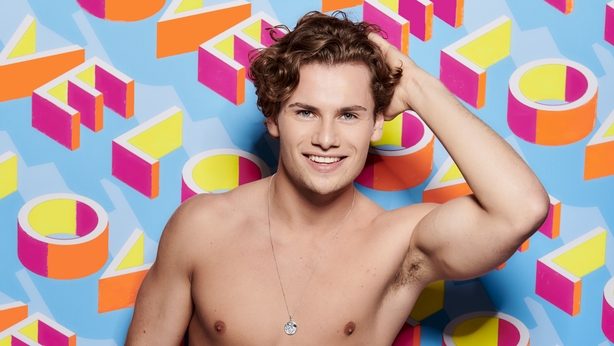 "He's got hundreds of friends, he goes to the gym every day. They all love him. He goes and plays rugby at the local club, they all love him.
"No friend he's got, boy or girl, nor any of his ex-girlfriends have got a bad word to say about him. It's a real shame this has happened."
In the past few days, viewers and the domestic violence charity Women's Aid in the UK had voiced concern for Lucie Donlan after Joe Garratt had allegedly displayed "possessive" and "controlling" behaviour.
Women's Aid said in a statement: "Controlling behaviour is never acceptable, and with Love Island viewers complaining to [regulator] Ofcom in record numbers about Joe's possessive behaviour towards Lucie, more people are becoming aware of this and want to challenge it."
ITV also released a statement, reminding viewers of the support for all contestants in the Love Island villa, especially those who appear to be upset.
A spokesperson said: "We take the emotional well-being of all the islanders extremely seriously.
"We have dedicated welfare producers and psychological support on hand at all times who monitor and regularly speak to all of the islanders in private and off camera, especially if someone appears to be upset. All the Islanders are therefore fully supported by the professionals on site and by their friends in the villa."
Responding to the Women's Aid statement, Rachel Garratt said: "They never contacted us."
"This charity, which is so interested in women's protection, have made two women very upset and uncomfortable. His sister is devastated by all this and so am I," she added.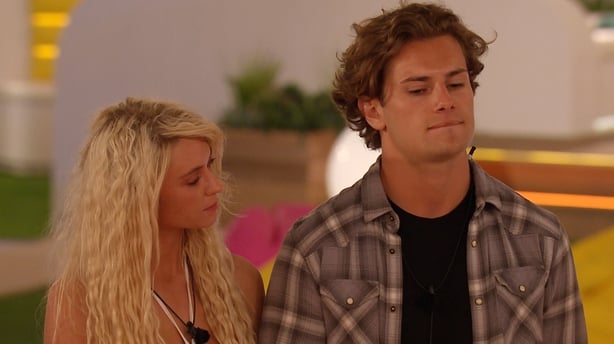 Joe Garratt's elimination from the show was screened on Tuesday night with viewers choosing to save Lucie Donlan and send him home.
She was in tears after her partner in the villa was voted off the show, saying: "I'm gutted. You could clearly see that me and Joe had feelings for each other.
"I don't know what I'll do without Joe. He's literally been my rock in here."
Love Island continues on Virgin Media Two and ITV2.