Check out all the biggest storylines coming up this week in your favourite soaps here!
CORONATION STREET
Sarah lies to Bethany and says she's going to the Midlands on business but she heads off to meet Adam instead.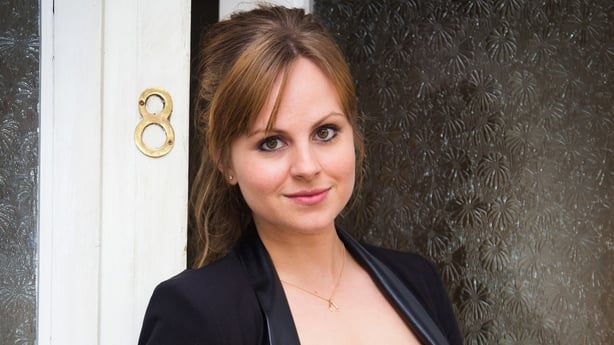 Rick appears on the street looking for Gary and Sarah, so suspicious Bethany snaps a picture of him on her phone and shows it to Gary.
Worried about Sarah's safety, Gary encourages Bethany to find Sarah. Puzzled to discover she's at a hotel in Worsley, Gary sets off there, concerned this is evidence that Rick has her.
Elsewhere, Michelle enters the Bistro to find her family hiding behind the bar. As they let out a half-hearted "surprise!", Michelle is confused. A balloon is revealed with the words 'Happy Engagement', but will Michelle agree to walk down the aisle Robert? For more, click here.
EASTENDERS
Phil realises that he acted too hastily by telling the family about Sharon's pregnancy so he warns everyone to keep the news quiet.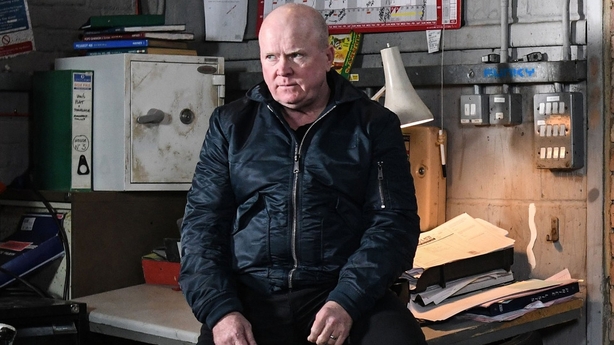 However, the truth starts to spread anyway when Linda overhears Ben and Lola talking about it and tells Mick what she knows. Later, Louise can't keep the secret and tells Keanu the truth about Sharon's big news.
Keanu has been kidnapped and finds himself tied up in an empty warehouse. He fears Phil is behind it and desperately looks for an opportunity to escape. Back on the Square, Louise is upset when she can't find Keanu on the day of her scan. For more, click here
FAIR CITY
This week on Fair City, Orla decides to film an infomercial. Doug rehearses his lines for the infomercial and nails his performance, leaving Orla delighted.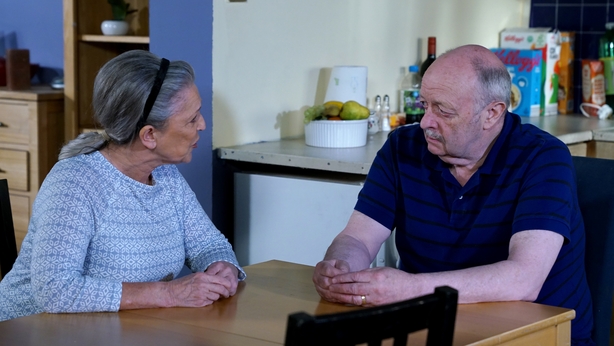 Sean chides Paul for his treatment of Ray and Fiona warns Paul to sort it out. Ray is bereft when Nora ends their relationship for good.
Elsewhere, Heather continues flirting with Hughie and Renee is at a loss to know what to do next. Renee orders Heather to move home but Ellie insists she doesn't want Heather back. When Jackie steps in, Renee realizes she's made a terrible mistake.
Heather is devastated when she sees Hughie and Jackie in a warm embrace. For more click here.
EMMERDALE
This week on Emmerdale, Robert is shocked to hear Victoria has found the derogatory posters he and Aaron made about Lee which they plastered around town.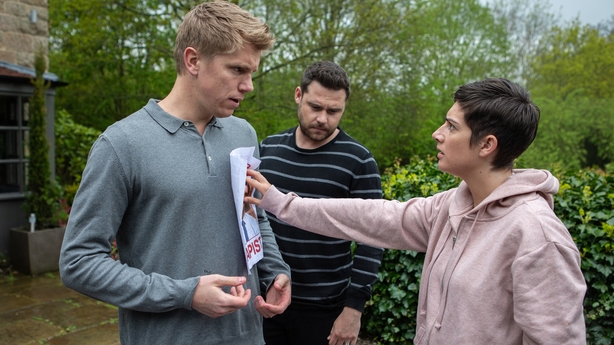 Later the police arrive to say a complaint about the posters has been made against Victoria.
She reacts badly, telling Robert she wants nothing to do with him.
The next day, Aaron resolves to try and fix Robert and Victoria's friction.
Elsewhere, Amy agrees to go on a date with Nate, however it's interrupted by Tracy and Kerry. They give out to Nate for taking Amy on a date so soon after sleeping with Tracy. For more click here.
HOME AND AWAY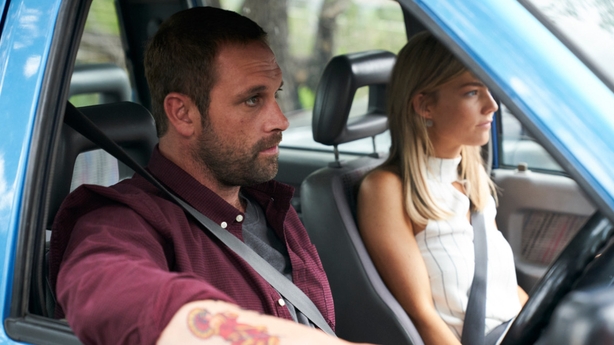 On Home and Away this week, Robbo considers counselling after accompanying Jasmine to a session.
When Robbo offers to take Jasmine to her counselling session, he hopes to slowly make things up to her. During Jasmine's session she opens up about her relationship and feelings about Robbo and about how her father abandoned her.
Her counsellor Aidan invites Robbo to join the session and afterwards suggests that he could benefit from some help himself. Will Robbo agree to it and face his demons? For more click here.
NEIGHBOURS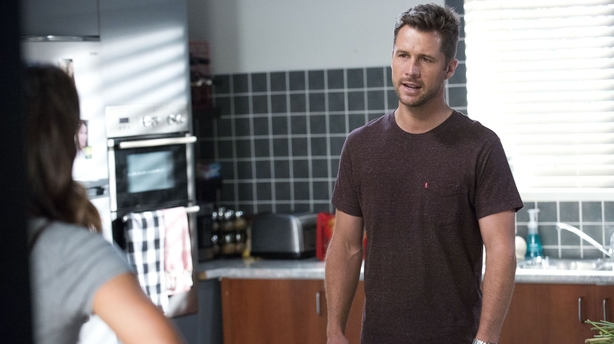 On Neighbours this week, Mark and Elly share a surprise kiss.
It looks like things might not be as over as we once thought between Mark and Elly when the two share a moment which is witness by Shaun. Shaun tells Mark that if he still loves Elly that he will leave town and let them be a happy family.
When Elly finds out that the annulment papers haven't been filed yet, she wonders if there is still hope for her and Mark. When they meet up, they kiss and Elly gets her hopes up, but is Mark going to be able to put everything that's happened behind them? For more click here.