It has just been revealed that Irish pop icon Samantha Mumba is taking on the role of Teen Angel in Grease the Musical at the Bord Gáis Energy Theatre this September - we caught up with her to talk about the musical, as well as her upcoming new album which she plans to release this summer.
Samantha Mumba shot to fame in 2000 with her debut album Gotta Tell You aged just 16 and the tracks are still as catchy today as they were back then. Almost two decades later, the Dublin-born singer-songwriter is gearing up to release new music and she told us she's got "a lot to say".
Now 36-years-old, the music and TV star is based in Los Angeles with her husband Torray Scales and their four-year-old daughter Sage. She frequently makes the transatlantic trips back and forth to work in Ireland and the UK and will be busy this summer as she prepares for her cameo role in a brand new production of Grease the Musical.
Have you heard the news?! We are delighted to announce that the Grammy nominated, multi-platinum selling recording artist SAMANTHA MUMBA will play the role of Teen Angel in GREASE THE MUSICAL from 17 - 21 September as well as 23 September. Book now: https://t.co/UYCBlUxWu1 pic.twitter.com/JFYpbmKIpw

— BGETheatre (@BGETheatre) June 10, 2019
Mumba said that although she's never seen the musical, she's "a huge fan" of the 1978 John Travolta and Olivia Newton-John starring movie, and promises this production will be "a rebooted, slightly grittier, newer version". She will share the role of Teen Angel with fellow pop icon Peter Andre, which she says will be "a lot of fun".
Speaking to RTÉ Entertainment, she said of taking on the role: "Grease [the movie] was iconic for me as a child growing up, reenacting all the scenes and living the songs, so this is fantastic. And I'm really looking forward to making it my own.
"It's a small role so I want to make sure I make an impact, so yeah looking forward to getting into rehearsals and getting stuck into it."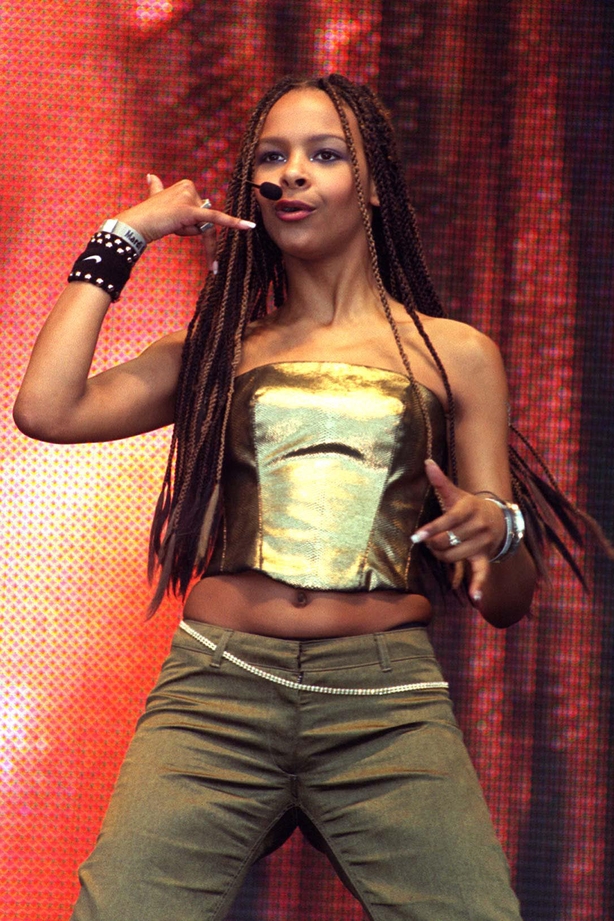 She said of Andre, who she surprisingly hasn't crossed paths with yet: "I don't even know if we'll see each other on this run, we probably won't! But look, good company. It's going to be interesting. And I'll love to see what take he'll put on the role himself."
Earlier this year, the singer caused a flurry of excitement on social media when she announced she would be returning with new music in the coming months. She admitted she was taken aback by the reaction from her fans.
I cannot believe all the messages of support from my stories yesterday👀☺️......I am gagggginggg😆....THANK YOU so so much😭Timing is everything....I'm really proud of the songs we've… https://t.co/v3WKSi5bsR

— Samantha Mumba (@samanthamumba1) January 3, 2019
"I was so confused myself to be honest! The reception's been really positive and encouraging. So yeah I'm about halfway through the album, I've got the first single ready to go now, so something's going to be dropping before the end of summertime."
"Ahh! It's exciting," she added with a giggle." I don't think people believe me! But it will be out before the end of the summer."
Albums confirmed for a 2019 release, including the long, long awaited return of @samanthamumba1! She's been working with @MNEK on the project 😍 More:  https://t.co/b8UUt3T1yL pic.twitter.com/DqsiRYa1l8

— Official Charts (@officialcharts) January 2, 2019
Her highly-anticipated return to music will kick off with her first single which Mumba said couldn't give many details about, apart from saying it's "a summer song". 
The music star said she is "so bad at putting a genre" on herself, but hopes her new material will connect with her fans.
"With my first stuff I was very involved in the writing aspect of that, so I would hope now, almost twenty years later, I've better things to write about! Different things, at least", she said. 
"I'm just writing and singing about what's current to me, and hopefully people will relate to that. That's kind of all you can do."
She says she has branched out thematically in her lyrics.
"I've been conscious of not necessarily wanting to talk just about relationships," she explained. "I feel like as women, as a 36-year-old woman now, and I've a daughter, I feel like I've a lot to say. Definitely about empowerment, all positive. Obviously there's going to be some relationship songs, drawing from my own experience in life too. 
"I don't want like to go in overthinking what I want to sing about. When it's natural that's when we've been getting the best results. And really just going off how I feel on the day of writing."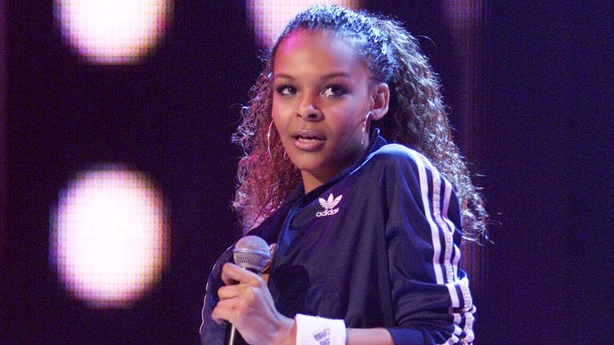 The 36-year-old says it feels very different navigating the industry now than when she first emerged.
"When I came out I was a child, and I was signed to a major record label so that was great because I wouldn't have had a clue what I was doing, I was so young. Now doing it this time around, I have full control and I've been learning and educating myself on the business side of things, I think that's where a lot of people make the mistakes.
"I'm really taking my time with this project and enjoying this experience, which is completely day and night to what it was before."
One big aspect that has changed since Mumba came on the scene in the early noughties is the emergence of social media. The singer sees it as a way to connect with her fans.
We need your consent to load this Instagram contentWe use Instagram to manage extra content that can set cookies on your device and collect data about your activity. Please review their details and accept them to load the content.Manage Preferences
"When I announced that I was thinking of getting back into music, the reaction was so positive, I didn't realise that that would be there," she said. "So it's really spurred me on. I've been getting so many lovely messages from people and supportive messages.
"Then on the flip side as well, it's nice being able to have that direct contact, that just wasn't there when I was out when I was younger. It's very different this time around."
Mumba says her her four-year-old daughter Sage is a big fan of her music.
"Everything has to go by my daughter, she rules the house," she said. "If I have to do some vocals she'll come to the studio with me, she loves being involved. If I've been to the studio without her I always have to play her what I've done and she can let me know if she likes it or not, she takes it very seriously!
We need your consent to load this Instagram contentWe use Instagram to manage extra content that can set cookies on your device and collect data about your activity. Please review their details and accept them to load the content.Manage Preferences
"I personally don't play any of my old stuff, I think my husband does, I think her dad has shown her some of my videos. I don't know if she's particularly impressed with those, she doesn't like anything that she's not in as well, so I think that bothers her that she's not in the video. But of the new stuff, I seem to be getting a thumbs up so far.
"Or is that a bad thing, yes a four-year-old loves my music! I think I need to re-think this one," she laughed.
Samantha Mumba is playing Teen Angel from September 17 - 23 and Peter Andre will play the role from September 24 -  28 in Grease the Musical at the Bord Gáis Energy Theatre.