Cirque du Soleil bring the internationally acclaimed show KURIOS - Cabinet of Curiosities to cinemas in Ireland for one night only on June 12 and we have five pairs of tickets to give away to a screening of the film.
This competition is now closed - the winners are Joan Dillon, Aisling Walsh, Niamh Quinn, Sarah Clarke and Maura Bennett.
KURIOS features an exclusive behind-the-scenes tour of Cirque du Soleil's international headquarters and will be shown in cinemas nationwide
The show has been presented under the Big Top since 2014 and follows the 'Seeker,' who is convinced that a fantastical dimension exists in another realm, in which all life's most unbelievable possibilities are lying in wait.
As this world merges with reality, a parade of otherworldly characters suddenly steps into the spotlight, bringing the Seeker's imagined realm into being.
We have five pairs of tickets to give away for the screening ahead of the film's release in Irish cinemas on June 12.
To be in with a chance of winning tickets, just answer the question:
What Canadian city is Cirque du Soleil's HQ situated in?
Send your answer, name, address and phone number, marked Cirque Comp, to: entertainmentonline@rte.ie
Please specify which cinema you would like to see the film in which can be seen at the below link.
Tickets for KURIOS – Cabinet of Curiosities can be purchased at www.FathomTheatrical.com and participating cinema box offices.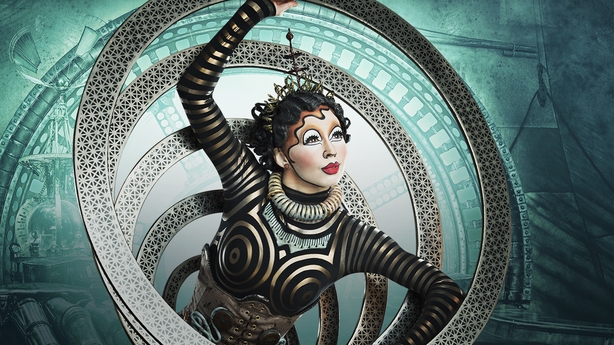 Standard RTÉ competition rules apply, a copy of which is viewable here. The closing date is May 31. Strictly one entry per person. Entrants must be over 16. No cash alternative. No other costs will be covered.