Fair City
The war of words between the Collins family, Paul and Carol really hots up this week after Sharon and Anto get the Gardaí involved. And things are set to become even stickier when a face from Paul's past shows up.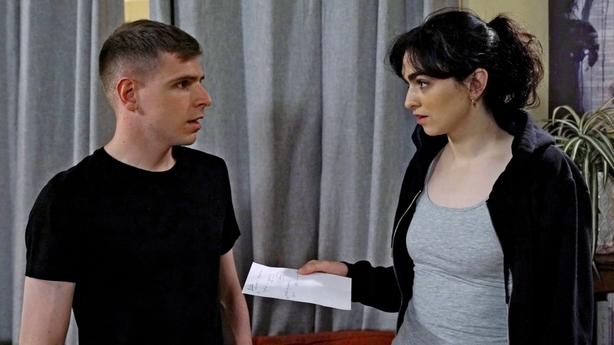 Jane comes up with a plan to put pressure on Zak to sell poitín to Amy. Jane's plan backfires, however, as Zak gains the upper hand - but how long will that last? For more, click here.
EastEnders
There's plenty of relationship drama in Albert Square this week involving Louise and Keanu, Kat and Kush.
When Keanu confronts Bex about Louise he's left reeling by what she tells him.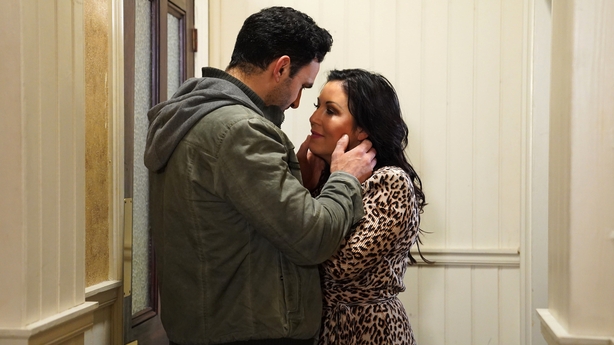 The romance between Kat and Kush is really hotting up, but is their secret about to be revealed?
There are heartrending scenes involving Dinah, Mitch and Karen as Dinah's health deteriorates and she has another fall. For more, click here.
CORONATION STREET
Roy returns from Portsmouth and is shocked to see missing posters for Carla. He is filled in by the Connors, and he and Johnny go to the hotel where Robert saw her last. They are shocked at the state of her hotel room and when they discover she has left her kidney medication behind, they realise the urgency of finding her but don't know where to start.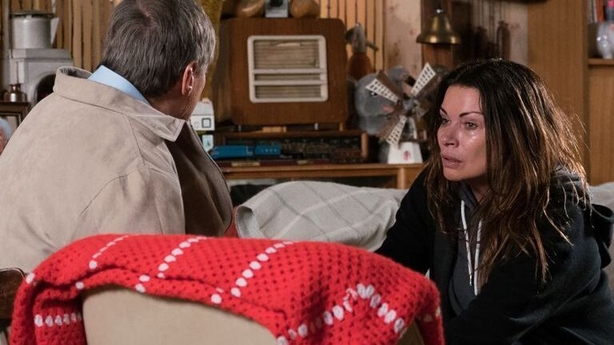 They return to the street and Roy tells Johnny he will never forgive himself for throwing Carla out. Carla listens from the shadows. As an exhausted Roy returns home, he's shocked to find Carla waiting for him in the flat. For more, click here
EMMERDALE
Zak and Lisa are overwhelmed by the reception at their welcome home party. Lisa begins to feel the pressure of telling the family the real reason they're back. When Charity gets upset, Belle grows concerned and Lisa finally reveals she is dying. The shocked Dingles struggle to process the news and Belle is hurt to find out that Charity knew about Lisa's illness before her.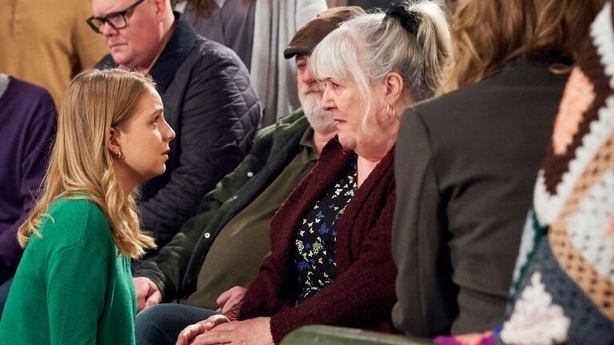 Elsewhere, Lisa confides in Zak about how she is frightened of dying and wonders what will happen when she goes. Zak vows to comfort Lisa, but is heartbroken and struggling to cope. As Zak goes missing, will he return home safely? For more, click here
NEIGHBOURS
On Neighbours this week, the launch of the Sonya Rebecchi Foundation takes a poisonous turn.
Toadie is disappointed when he finds out that maintenance works near the lakes are making the location unsuitable for the launch. He had planned to give a speech in her memory by Sonya's friendship tree on the site.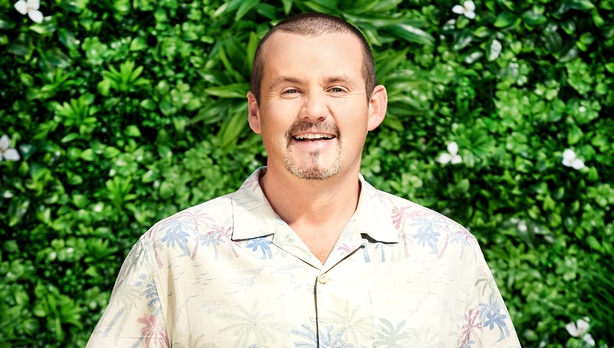 He decides to move it to the community centre, but unbeknownst to everyone, poisonous gas canisters have been left in the air vents. Fore more, click here
HOME AND AWAY
On Home and Away this week, tensions flare between Dean and Ziggy.
Ziggy is humiliated when she is rejected by Dean and she goes, quite drunk, to the Surf Club where she asks Willow to buy her some beers to takeaway. Willow decides its better off if she just goes home, but when Dean arrives there is obvious tension between the two.
Willow pushes Dean for an explanation, assuming he did something to upset Ziggy, but he is adamant that he did nothing wrong. When Willow offers to sort him out for her, Ziggy comes clean about what went down and Willow is surprised to hear that Dean didn't take advantage, which makes her wonder if he might have feelings for her... For more, click here