There are ructions on Wednesday's Fair City as Anto and Bela have words after Darragh's electric shock.
Darragh received the electric shock after Carol unplugged the stereo in the Collins' home, accidentally damaging the plug in the process.
But Carol is saying nothing about what really happened, and Bela is worried about being liable as the Collins' landlord.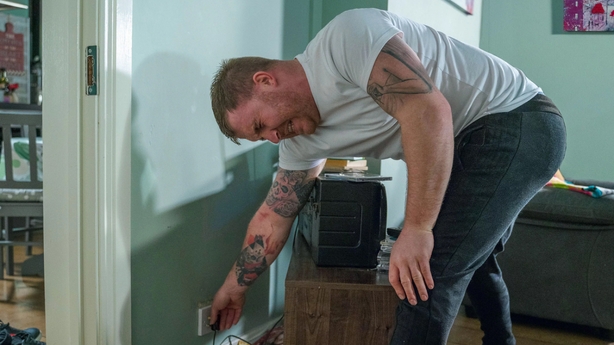 When Anto presents Bela with an electrician's bill for repairs to the house the sparks really fly.
"Do you want somebody else spending your money?" asks Bela.
"But that's a legitimate expense," replies Anto. "Plus my missus nearly had a heart attack when she found him on the sofa moaning in pain."
Charlie moves to calm things down, but to no avail.
"He's accusing me of working a compo scam," says Anto.
"No I'm not!" says Bela angrily.
"It sounded like it," says Anto.
"You're the one that said 'compo'," Bela snaps.
"See, he did it again!" shouts Anto.
Carol looks on as Anto claims he's the victim of "libel or slander - it's one of them". Anto also tells her that she's a witness.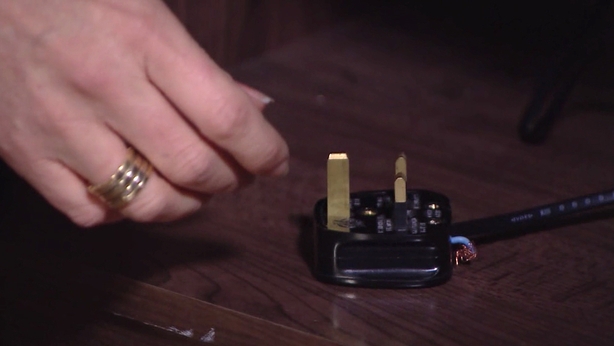 Lee tells Anto to "leave it", but his father has to have the last word.
"We're a respectable family, we don't do that kind of thing," he says. "Shame on you, Bela."
Fans can find out what happens next in Fair City on RTÉ One on Wednesday at 8:00pm.
Fair City airs on RTÉ One on Sundays and Tuesdays to Thursdays.
Click here for more on the soaps.