Get the inside scoop on what will be happening on your favourite soaps this week...there's lots of drama in store!
FAIR CITY
This week on Fair City, Tommy worries about Zak and Charlotte's obvious attraction to one another.
Little does he know that Zak and Charlotte each have their own schemes to entrap the other.
Meanwhile, Decco is fit to burst when Zak admits the truth about bumping into Charlotte's new car.
Tommy learns Zak has come clean and worries about Wayne finding out. Charlotte agrees to say nothing, but Decco issues Tommy an ultimatum. For more, click here.
EASTENDERS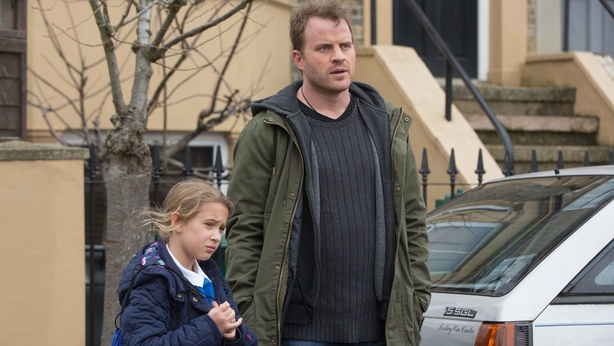 On EastEnders this week, Jack gets angry when he hears that Sean Slater was behind Amy's recent disappearance from school.
However, when Jack realises that Sean doesn't know about Roxy's death, he takes him to her grave to break the news.
Sean is furious when Jack bitterly blames Roxy for everything, sparking a fight between the two men. Once things calm down, Sean admits that he's back to make amends. How will Stacey react when Jack later tells her that Sean is back? For more, click here.
CORONATION STREET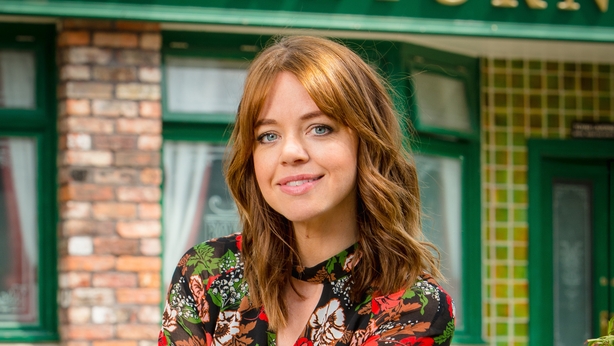 As Toyah strips the beds, she's shocked to find Wayne's missing H&S report under Nick and Leanne's mattress. Toyah shows Leanne the report and vows to hand it over to the police.
Leanne begs Toyah not to go to the police until they've shown the report to Nick. When Toyah suggests it was Nick who sabotaged the factory roof, Leanne is in turmoil.
Elsewhere, Sally calls at the cab office with a shopping list for Tim and invites Eileen for a healthy dinner with them. When Tracy also turns up, Sally is put out - even more so when she empties Tim's shopping bag to find it full of treats. For more, click here.
EMMERDALE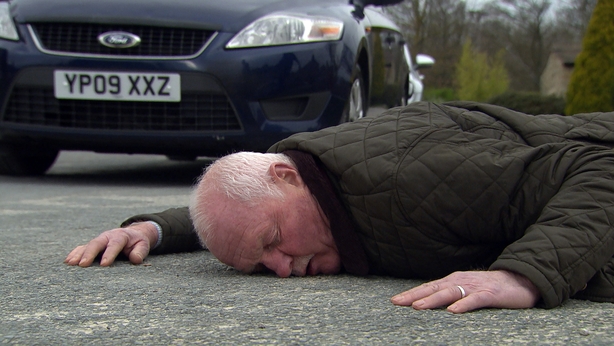 This week on Emmerdale, while Megan is in a hurry, she accidentally crashes into the back of a car which knocks over Pollard.
Frank is disappointed when Megan doesn't turn up for lunch, but when he goes around to confront her, a shaken Megan tells him about the awful crash.
Meanwhile, Faith moans to Chas and Bear about Pollard's dismissive behaviour towards her. As Pollard is being taken away by ambulance following the car crash, Bear puts the moves on Faith. For more, click here.
HOME AND AWAY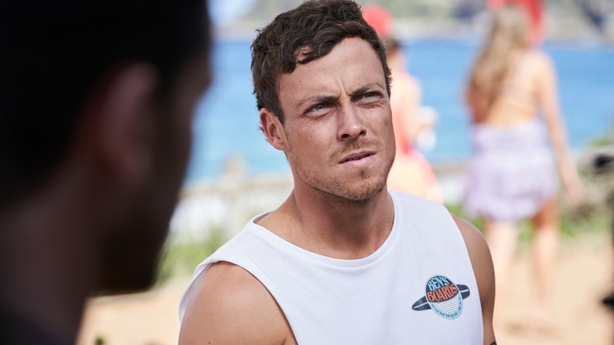 On Home and Away this week, Dean struggles with his detox and hits rock bottom.
Bella and Willow tell Colby everything that has happened, and Bella admits she thinks Dean has lost it while also wondering if he really does know where her dad is. Willow and Colby deny everything but Bella isn't reassured. When Dean arrives, Colby demands the truth and an explanation, but Dean isn't ready to talk to him about his struggles yet.
Eventually, Dean does open up to them but when he refuses to go to a hospital, Colby takes him to a motel where they will stay for as long as they need to for him to detox off his sleeping tablets. For more, click here.
NEIGHBOURS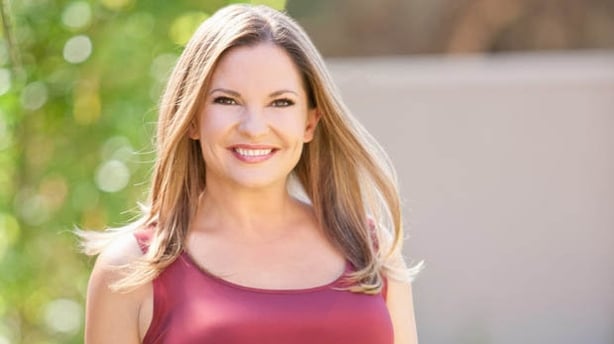 On Neighbours this week, Terese's wild-child niece Roxy turns up bringing back dark moments from Terese's past.
When Terese's ex-sister-in-law Gemma arrives, she asks Terese if she will take her daughter Roxy in to live with her as she feels with Terese's troubled youth she will be a good influence on helping her daughter to abandon her wild-child ways.
When Roxy arrives she is ready for a party and Terese sees her downing shots with Leo, making Terese unsure about what to do. Terese agrees to let her stay on a trial basis but it's not long before she starts to rub people the wrong way. For more, click here.