EastEnders fans are set for handbags in Albert Square next month as Kim and Karen face off.
The BBC soap has just released pictures from the episode and says: "There's drama ahead for the Atkins family as their moving day turns to chaos when an increasingly jealous Kim scolds Chantelle for throwing away her and Vincent's old belongings.
"As Karen defends her daughter, Chantelle tries to keep the peace but Kim and Karen are having none of it and soon come to blows, leaving Chantelle mortified."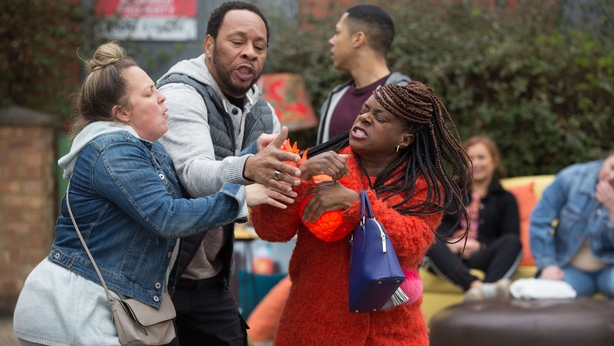 Fans can find out what happens next in the episode airing on Monday, May 6.
EastEnders airs on RTÉ One and BBC One on Mondays, Tuesdays, Thursdays and Fridays.
Click here for more on the soaps.