Zak's seeming desire to make an enemy of everyone in Carrigstown continues on Thursday's Fair City as Tommy receives the quote for the damage his son caused to Charlotte's car.
When Wayne arrives to give Tommy the quote in The Station Charlotte and Decco are also there - and Zak wastes no time in running his mouth off.
"It was only a nudge," he says. "How bad can it be?"
Decco is impatient to know the figure, while Charlotte is keen to get her car back.
"Well, we can get started on it straight away," explains Wayne. "As long as Tommy's okay with it."
Before looking at the quote Tommy says that he is - and Zak butts in again.
"Or you can have it back right now," he taunts. "I mean, it's in exactly the same condition it was in before."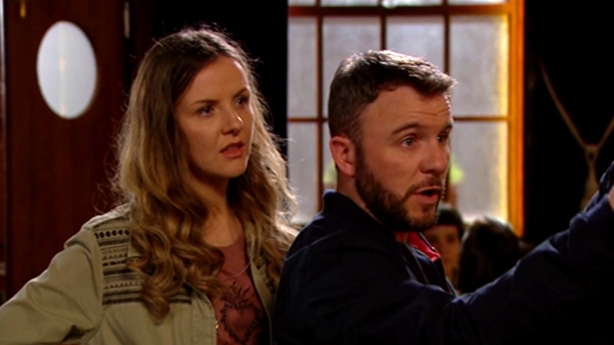 "You're really starting to get on my nerves now," Decco warns Zak.
Looking at the quote, Tommy then asks: "Are you sure this is right?"
"Fifteen hundred?!" shouts Zak as he snatches the piece of paper out of his father's hand. "Are you for real?!"
Fans can find out what happens next in Fair City on RTÉ One on Thursday at 8:00pm.
Fair City airs on RTÉ One on Sundays and Tuesdays to Thursdays.
Click here for more on the soaps.