Six brand new web dramas have been launched by RTÉ and Northern Ireland Screen for the new season of Stoyland.
The 20 minute dramas are now available to watch on the RTÉ Player.
Storyland, now in its eighth season, showcases the breadth of Ireland's creative talent across writing, acting, producing and directing and brings original stories to a national and global audience.
The six web dramas this season are Social Influence, Everything Not Saved, Flow, Good Christian Women's Writing Group, Vanilla and Smother.
Some of Ireland's rising talents feature in the short film, including The Fall's Bronagh Waugh, Moone Boy's Clare Monnelly, Love/Hate's Gavin Drea and Rebellion's Sophie Robinson.
New directors included BAFTA winner Dez McCarthy, twice MTV VMA nominated director Brendan Canty, Michael Lavelle, cinematographer from Cardboard Gangsters, Can't Cope Won't Cope, and Janna Kamperman, who is currently on a Fair City director's training course.
David Crean, Executive Producer at RTÉ Television said: "As well as introducing great new stories from new voices to the audience, Storyland is a significant part of RTE's commitment to developing creative talent on the island of Ireland."
Richard Williams, Chief Executive, Northern Ireland Screen, said: "We are delighted to be working in partnership with RTÉ once again to develop local storytelling skills through Storyland. This is a fantastic initiative, which allows us to create opportunities for, and invest in, a new generation of creative talent."
The dramas commissioned for this series of Storyland are:
A rap opera about two people who are romantically involved as they flesh out their differences in a series of face offs. Written by Gavin Ryan (Fair City), produced by Tim Palmer (Bachelor's Walk) for Ignition Films. Directed by and DOP Michael Lavelle (Cardboard Gangsters, Can't Cope Won't Cope, The Truth Commissioner)
Starring Elayne Harrington (MissElaynous) and Paul Alwright (Lethal Dialect)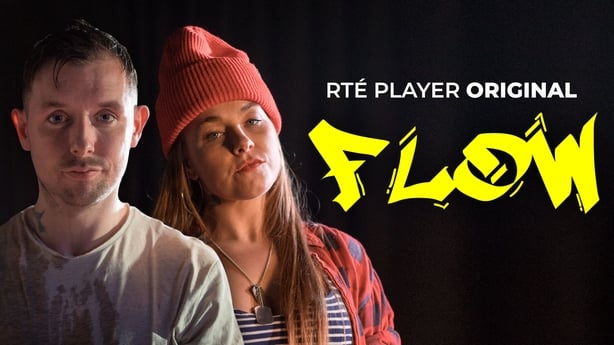 Sexually abused as a child, a homeless woman in the throes of addiction confronts her geriatric abuser, only to find he now suffers from dementia.
Written by Mary Fox and Marty Thornton, produced by Claire Gormley for Parallel Films, directed by Brendan Canty.
Starring Gavin Drea (Love/Hate, Resistance, What Richard Did) Clare Monnelly (Moone Boy, Nowhere Fast), Shane Connaughton (Maybury, Ghostwood)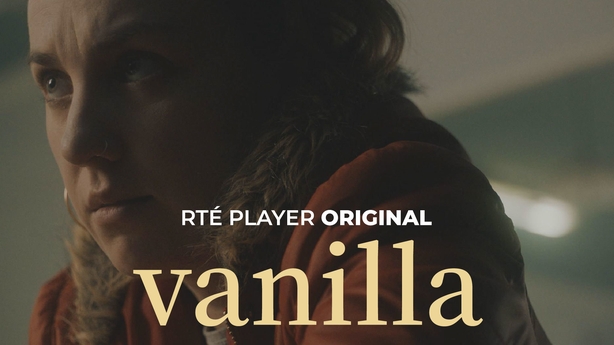 How do we know that our memory of the past is real or truthful? Three actors rehearsing or the part of Rasputin in a music video use his life as a backdrop for how we engage with political figures from. Adapted from the stage play of the same name and produced by the Malaprop Theatre Company this is an innovative, unconventional drama with a point to make about history.
Written by Dylan Coburn Gray and Malaprop. Produced by Dara O Cairbre and Claire O Reilly for MalapropTheatre.  Directed by  Janna Kemperman.
Starring Maeve O Mahony, Breffni Holohan, Amy Conroy, Barry John O Connor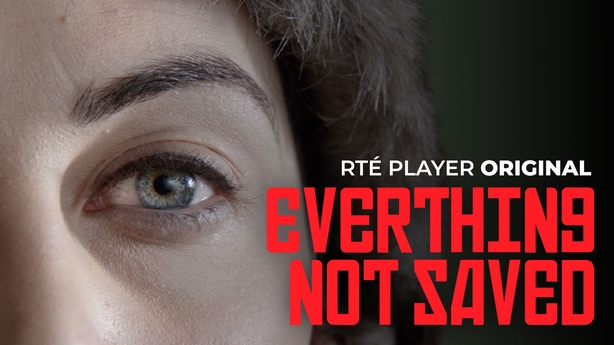 An emotionally broken woman fears her husband's blossoming relationship with a student will cause talk and bring trouble. She must find the courage to stand up for herself, and him.
Written by Janine Cobain, oroduced by Chris Martin for Indie Movie Company, directed by Rebekah Davies.  
Starring Bronagh Waugh (The Fall, Unforgotten) Alan Gildea (Game Of Thrones, Good Vibrations)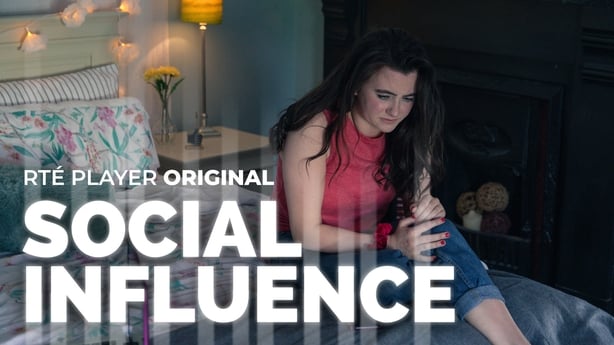 The Good Christian Women's Writing Group
The Good Christian Women's Writing Group follows three working-class Belfast women who 'accidentally' join a Christian writing group and find their lives changed in unexpected ways. Far from pious or cosy, this drama is bawdy and laugh-out-loud funny as it explores the complexities of rage and violence, and their opposites, kindness and compassion.
The Good Christian Women's Writing Group was written by Tara West, produced by Andrew Wilson for Ka-Boom TV and directed by Emmy-nominated and BAFTA-winning Dez McCarthy. 
Starring Sophie Robinson, Julie Laamberton, Kerri Quinn, Antoinette Morelli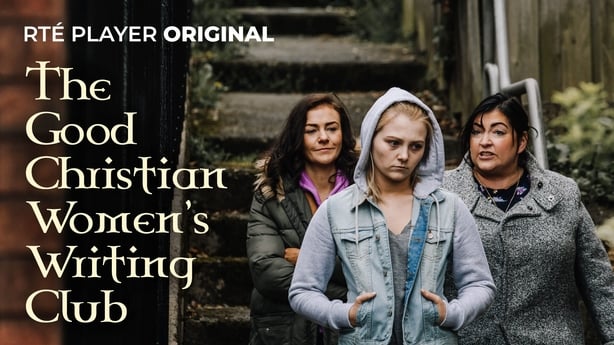 Smother is the story of a young man from a small Tipperary town who feels trapped by his home situation. Desperate to escape his small town life, he makes a terrible decision with far reaching consequences. 
Smother is written by Matt Roche, directed by Steve Kenny, and produced by Hazel Cullen for Revolution Films.
Starring Conor Dunne, Elaine Fox, David Fleming