Night School star Kevin Hart has told RTÉ Entertainment that he has some hard-learned advice for stressed Irish students and parents as they face into another academic year.
Hart's new comedy sees him team-up with Girls Trip star Tiffany Haddish as his gift-of-the-gab character Teddy goes back to the books in a bid to get his high school diploma.
When RTÉ Entertainment met the stars, we asked them about the best advice they received when they were students at El Camino Real High (Haddish) and George Washington High (Hart).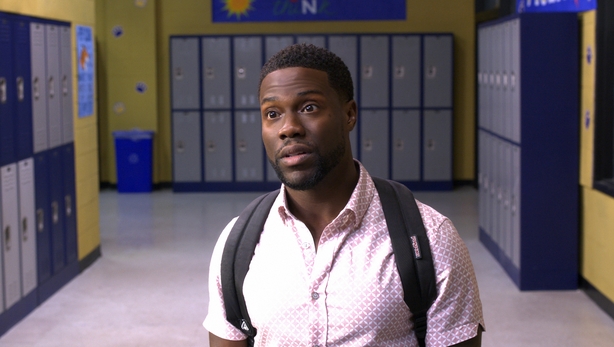 "The best advice I got in high school was take your time when it comes to reading," replied Haddish.
"That's actually good advice," said Hart. "Because when you read fast you're not really processing the information."
"Best advice that I got in high school?" he continued. "I didn't take it, but I'll tell you what it was! It was, take advantage of what's free. 
"Information is free - don't pass up free information," Hart explained. "And as a kid, to all the parents out there, stop getting upset with your kids when they don't understand that as a child!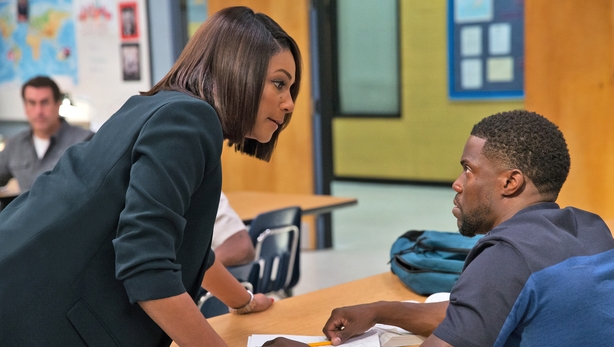 "Some kids aren't going to understand what that means. But it's going to click; at a certain age it's going to click. Whether they took advantage of it or not, they're going to get it. And when they get it, they get it. Some get it young, some get it old. 
"I got it at an old age - I think I was 28 when it clicked! [Laughs] 'Damn it, Kevin! You should've been focussed in school!' But it clicked - my momma's message clicked."
Night School is in cinemas from Friday.