Actor Alan Howley, best known to television audiences as Fair City's Eoghan, is swapping Carrigstown for Malaysia this weekend to perform his show, SCORE, at the prestigious George Town Festival.
Paying homage to film noir, with "a woman, a smoky nightclub, a fat man with alarmingly high-waisted trousers" and the threat of violence, SCORE was co-written by Howley and his co-stars, Jack Cawley and Kevin McGee.
"For SCORE, we began with the idea of making a show from the soundtrack up," Howley told RTÉ Entertainment. "And then this pretty ludicrous idea of a stage version of a movie came along."
"We're more interested in tone and texture than story; more curious in how a theatre show makes you feel than what it's 'about'," Howley explained. "And sound and music can really take you somewhere - beyond meaning to somewhere emotional or strange or beautiful."
Howley and Cawley's company Breach & Quinn premiered SCORE at the Dublin Fringe in 2015, and the show is now heading to George Town in Penang as part of the UNESCO world heritage site's month-long festival of culture.
"We contacted lots of festivals - as Irish theatre companies do - enquiring about the possibility of being programmed in their festival and the people at George Town festival liked the idea and feel of the show and invited us," said Howley. "We have been very lucky to receive support from Culture Ireland, the agency that supports Irish arts worldwide. So, those two things make the trip possible."
Howley said that two audience members' comments have stood out for him about the show: "One person said it's the first show in ages that he didn't have a single moment where he thought about what he has to do tomorrow. Another said she was totally lost, hadn't a clue what was going on, but totally loved it."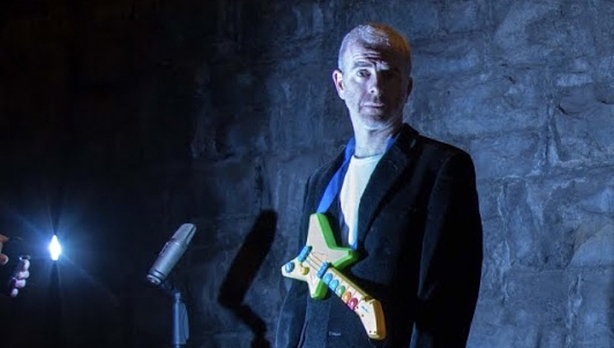 When asked what his Fair City character Eoghan would think, Howley laughed: "He'd say, 'What is that?! Doesn't even make sense - there's men playing women, a guest performer reading from a script, kids' toys instead of real props, audience members recording phone messages! But actually, now that I think of it; it's kinda cool, very funny and the music was absolutely deadly!'"
Howley was remaining tight-lipped about what is in store for Eoghan upon his return to Carrigstown.
"He's been through a mincer over the last while," he laughed. "The family are either left him, locked up or locked in boxes! He's due a bit of sunshine soon surely!
"But then, you never know. The 39 bus coming through Carrigstown can hit anyone at any time!"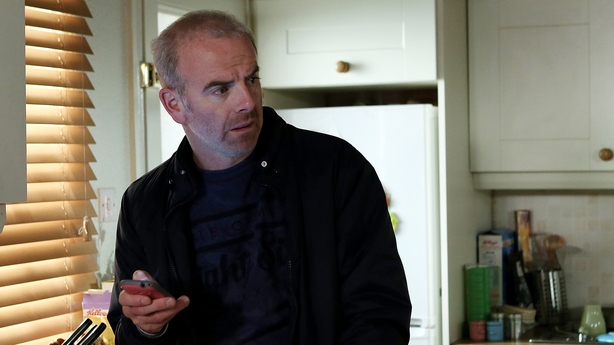 Fair City is on RTÉ One on Sundays and Tuesdays to Thursdays.
For more on the soaps, click here.