Kathleen Turner has described the stars of Friends as "a clique", explaining that she "didn't feel very welcomed" during her guest-starring role.
The screen veteran memorably played Charles Bing/Helena Handbasket in the series, and was asked during an interview with Vulture.com about her memories of guest-starring on the comedy phenomenon.
"I'll be quite honest, which is my wont: I didn't feel very welcomed by the cast," Turner replied.
"I remember I was wearing this difficult sequined gown - and my high heels were absolutely killing me. I found it odd that none of the actors thought to offer me a seat. Finally it was one of the older crew members that said, 'Get Miss Turner a chair'."
"The Friends actors were such a clique - but I don't think my experience with them was unique," she continued. "I think it was simply that they were such a tight little group that nobody from the outside mattered."
When asked how she found the cast as fellow actors, Turner answered: "I won't comment on that."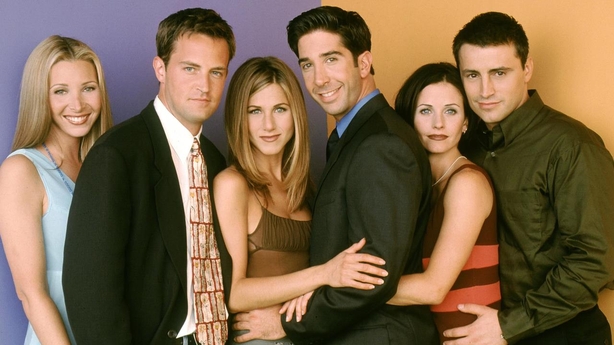 "That's where you draw a line?" inquired Vulture's David Marchese.
Laughing, Turner elaborated: "Maybe if I'd had months to work with them, I'd be in a better position to evaluate their skill. But I could only judge based on the period I worked on the show, which wasn't long.
"I do respect the camaraderie they had. You can see camaraderie on the screen. When I did [1981 film debut] Body Heat with Larry Kasdan [director] and Bill Hurt [co-star], we rehearsed significantly before shooting and there was a familiarity before the camera rolled. You see it in the film."
We need your consent to load this YouTube contentWe use YouTube to manage extra content that can set cookies on your device and collect data about your activity. Please review their details and accept them to load the content.Manage Preferences