Pick of the Weekend
The Misadventures of Romesh Ranganathan, BBC Two @ 9pm on Sunday
Comedian Romesh Ranganathan sets off on the adventure of a lifetime in this new three-part travel show where viewers will see him visit some of the most picturesque places on the planet. While they may be beautiful, the locations he will visit are also dangerous. This first episode kicks off his travels in the Caribbean where he will make a stop off in Haiti.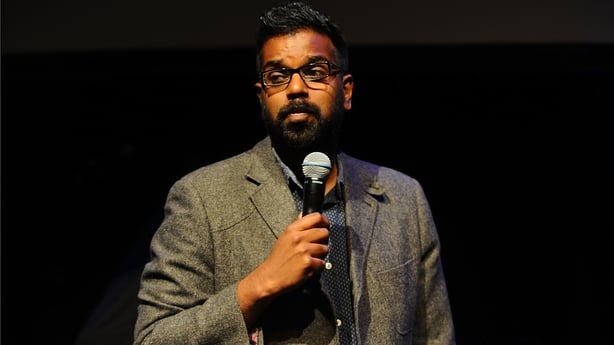 New or Returning Shows
Catchphrase, TV3 @ 9pm on Saturday
Stephen Mulhern hosts a World Cup Special Edition of the game show with former Corrie and X Factor star Shayne Ward, football pundit Paul Merson and Juventus player Eni Aluko in with a chance to win £50,000 for charity.
Night and Day, Channel 4 @ 10.15pm on Sunday
A chilling crime drama set in Barcelona, Night and Day sees forensic pathology Sara Grau (Clara Segura) on the frontline of a grizzly murder investigation after she is sent to the scene of a car crash. Realising that the man's body in the car belongs to that of someone she shared a night with a few weeks previously, Sara soon realises she is on the hunt for a notorious killer.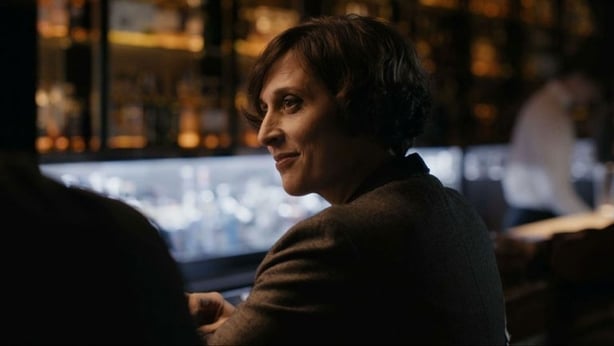 Don't Miss
Bridget & Eamonn, RTÉ2 @ 9.30pm on Saturday
If you missed Bridget & Eamonn the first time around, or just fancy a laugh this Saturday night, then here's your chance! On this episode Jennifer Zamparelli's Bridget is set on visting Lourdes after she finds out the local bus trip has two seats available, but her husband Eamonn, played by Bernard O'Shea, is sure to throw a spanner in the works.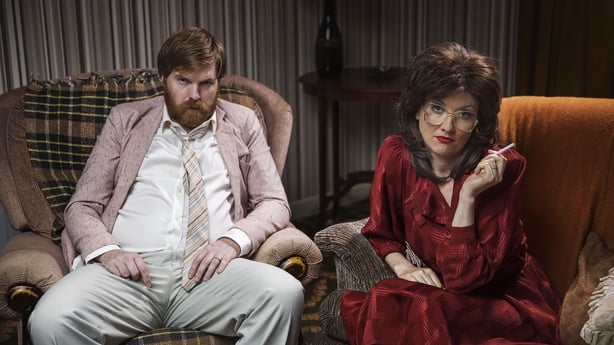 Lords and Ladles, RTÉ One @ 6.30pm on Sunday
Chefs Paul Flynn and Derry Clarke are in the beautiful Temple House in Sligo this week, where they are shown around the luxury B&B complex. Situated on a sprawling 1,000 acre estate, the country house features a 13th century Templar Knights' castle. After checking out their surrounds, the duo set about preparing a 17th century feast with crayfish in jelly, boiled snipe and pickeld turkey.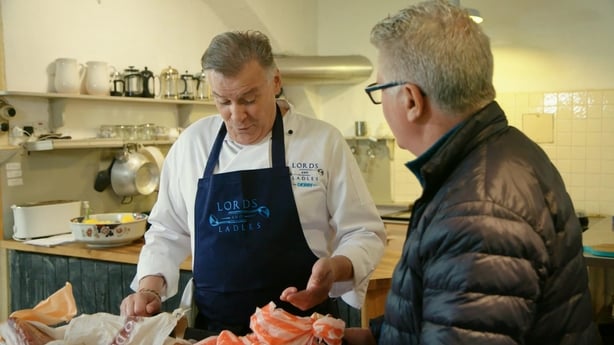 World Cup Watch
With the final teams in this year's FIFA World Cup now having earned their spots in the top 16, it's time for the winners and runners-up of the groups to face off against each other as their World Cup journeys continue.
Coverage starts on RTÉ2 at 2.30pm on Saturday and Sunday for the first round of matches each day.
With kick off at 3pm both days, Saturday will see France and Argentina face off, while Spain will go against hosts Russia on Sunday.
For the later matches, coverage starts on RTÉ2 at 6.30pm on Saturday and Sunday.
On Saturday at 7pm things will kick off between Uruguay and Portugal, with Croatia going head-to-head with Denmark on Sunday.
Weekend Movies
There are some great films to choose from this weekend, and there really is something for everyone.
Into the Woods, RTÉ One @ 6.35pm on Saturday
Take the director of Chicago, an all-star cast, a Broadway hit musical and a whole heap of fairytales and you've got Into the Woods in a nutshell. Featuring an all-star cast which boasts Meryl Streep, Emily Blunt, Anna Kendrick, James Corden and more, there is singing, dancing and a whole lot of fairytale magic. While there is a smattering of joy, it also shows the darker side of the fairytale world, and most uniquely, a little bit of what happens after that Happy Ever After.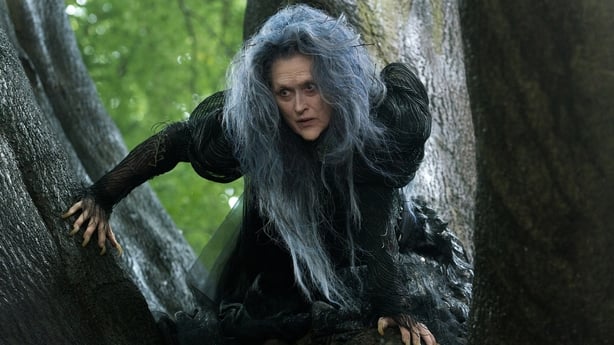 Two Weeks' Notice, ITV2 @ 3.40pm on Sunday
What more could you want on a Sunday afternoon than a rom-com classic with two of the genre's greats; Hugh Grant and Sandra Bullock. In this film, Bullock's environmental lawyer Lucy begins working for Grant's billionaire George as part of a deal to preserve a community centre, and of course there's only one way the film goes. Predictable? Yes. Fun? Also yes.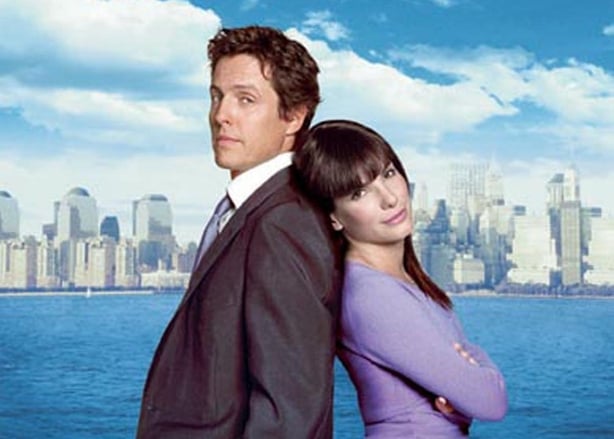 Also worth checking out this week movie-wise are a few cinematic classics:
Veronica Guerin, RTÉ One @ 9.20pm on Saturday
Fight Club, Channel 5 @2.40am on Saturday
Titanic, Channel 4 @6.20pm on Saturday
Alien, Channel 4 @ 11.20pm on Sunday