Johnny Depp insists his use of a sound engineer and earpiece helped bring a ''truth'' to his acting because he gets fed sounds that help him respond with just his eyes.
Last year, the 55-year-old actor's former management company, The Management Group (TMG), claimed the Pirates of the Caribbean star never learned his scripts, and alleged he has spent ''years'' paying sound engineers to feed him his dialogue on set.
In a Rolling Stone magazine profile about Depp's lawsuits, along with other personal matters, Depp responded to the accusations and admitted to using the earpiece to hear various sounds - and not because he can't remember his lines.
''I've got bagpipes, a baby crying and bombs going off. It creates a truth. Some of my biggest heroes were in silent film."
''It had to be behind the eyes. And my feeling is, that if there's no truth behind the eyes, it doesn't matter what the f***ing words are," he added.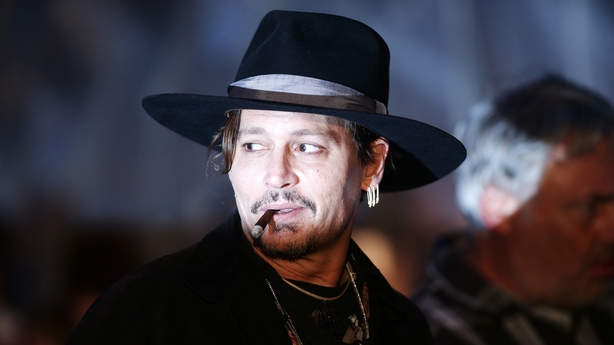 Also in the tell-all interview, Depp addressed claims he spent $30,000 a month on wine, saying: ''It's insulting to say that I spent $30,000 on wine. Because it was far more.''
He also said reports were incorrect about much it cost to shoot the ashes of his late friend Hunter S. Thompson out of a firework, explaining the bill was higher because he wanted the arc of the rocket to be higher than the Statue of Liberty.
''By the way, it was not $3 million to shoot Hunter into the f***ing sky. It was $5 million.''