On tonight's episode of Fair City, Kerri-Ann is panicked when she can't find the screwdriver, and she worries that Decco will turn his back on her. Get a sneak peak at the drama here!
Freaking out that she can't find the screwdriver, Kerri-Ann finds it hard to believe Decco when he says he doesn't have it and doesn't know where it is.
"Yates knows, he's going to arrest me, you need to get rid of that screwdriver," she pleads with him.
"I don't have it," Decco says again.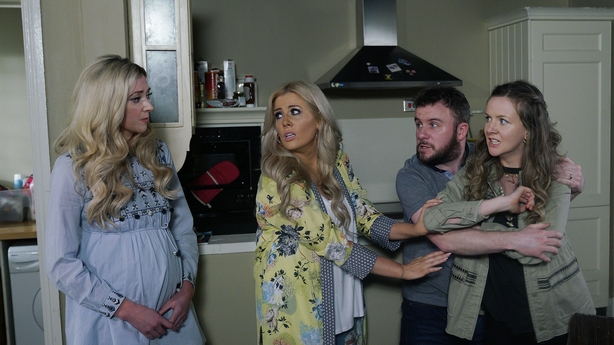 Using their baby to draw on his emotions, Kerri-Ann takes his hand and places it on her bump saying, "I know I've done some terrible things but please don't turn me in, I'm still the mother of your child. It's part of me; it's still part of you."
When Sash and Charlotte arrive, the whole family are left in shock when Yates comes around...
Find out what happens on Fair City at 8pm tonight on RTÉ One. Catch up on all of the drama from Carrigstown on the RTÉ Player.