John Byrne travelled to London to see the latest Cirque du Soleil show OVO at the Royal Albert Hall and meet up with the performance group's head physio, Galway girl Roisín McNulty
London's Royal Albert Hall is one hell of an impressive place to see a show. But even this much-vaunted, Victorian venue isn't quite what's required to stage a Cirque du Soleil show - well, certainly not one on the scale of OVO.
Originally premiered in Montreal in 2009 as a Big Top show, the particular indoor version of OVO that plays at Dublin's 3Arena is part of a European tour that began in Switzerland in October 2017, following on from a North American tour going back to April 2016. But its stage had to be modified slightly to fit into the Albert Hall.
No such problem when it hits Dublin and Belfast this October.
Anyone who's ever seen a Cirque du Soleil extravaganza will know what to expect, but even by their standards this is an extremely spectacular experience. Part circus, part visual delight, OVO - which means 'egg' in Portuguese - is all about insect life in a riotous and colourful ecosystem.
The cast of OVO is comprised of 50 performing artists from 14 countries who specialize in many acrobatic acts. None of the performers are Irish - but one vital member of the crew behind-the-scenes hails from Galway.
Roisín McNulty, a vastly experienced physiotherapist, is Head Therapist on this OVO tour. She was working as a physio and based in Sydney when the opportunity presented itself. "I was doing a bit of touring with rugby, covering multiple levels - clubs, state and did a little bit of work with the Australia women's team," she recalls.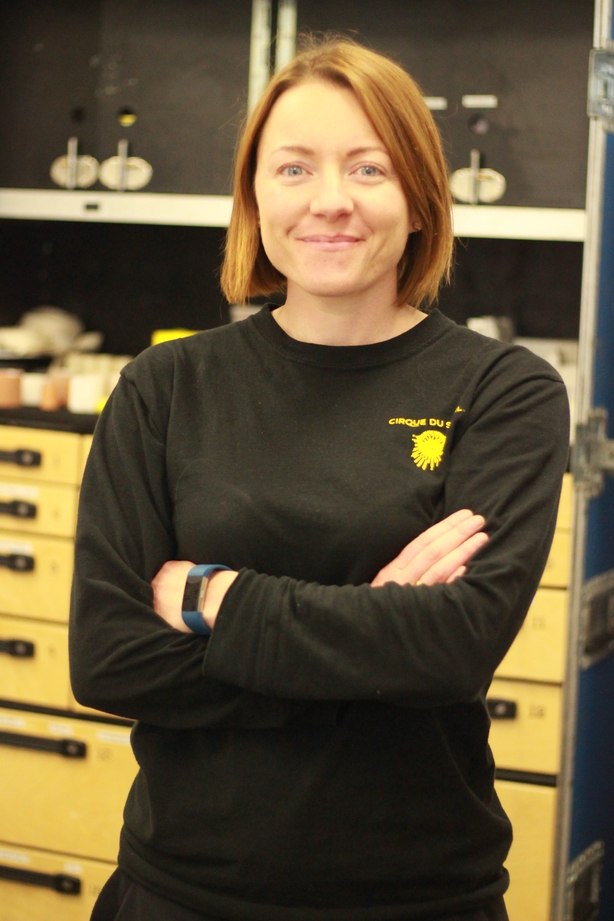 "I did a couple of tours with them and really liked the idea of combining work with professional sports or professional performing with travel.
"I really love to travel and loved being on the rugby tours that I did, and thought it would be pretty cool to get a gig that had a bit more of that. So, I had heard before that Cirque was an opportunity, an avenue for physios. I had considered some other sports to potentially jump on board with as well, but I wrote to Cirque and my timing was just right.


"I wrote to the right person when there happened to be positions available, I had a few phone calls and then got offered a couple of interviews, and then it happened quite quickly. From the day that I wrote Cirque du Soleil... three weeks later I had a contract.
"And in that letter of offer they said, 'We need you to move to Montreal in five weeks'. So eight weeks from when I wrote the letter, I'd sold all my stuff, put some things in storage, I literally packed up and ran off with the circus."
As you can imagine, it's not exactly a 9 to 5, Monday-to-Friday kind of job. As Roisín points out, her weekend tends to be Monday and Tuesday, and she finishes work after the show ends, which means around 10.30pm.
And just in case you think everyone involved turns up a few minutes before a show starts and enjoys a handy three-hour day, Roisín offers an exhausting insight into a typical day behind the curtain.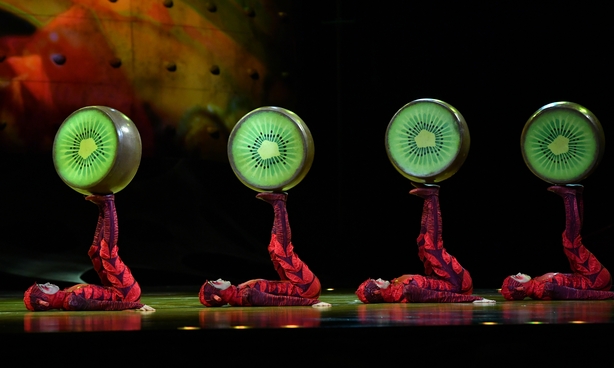 "It varies a lot, so no two days are ever the same - which is something I love about the job," she says.
"There's a lot of variety. You really don't know what's going to walk through the door. You've a fair idea and a plan in your mind but being adaptable and flexible is one of the qualities required for this job.
"But generally a day might look like, coming in around lunchtime when training's about to start. We'd prepare any performers that are going to train - so, maybe a bit of taping, treatment or a follow-up before they train - to make sure that they're still fit to train."
But that's just the tip of the physio iceberg. As I witnessed during a daytime, behind-the-scenes visit to the Royal Albert Hall, the place is a hive of activity from before noon, with Cirque cast members training, practicing, visiting wardrobe and makeup. The show is just the public part of a very long day for all involved.
"If we have an opportunity we might watch someone training because artists might be coming back after being away, or there are new artists integrating into the show," Roisín explains. "So we might come out and watch them train and get an understanding of that.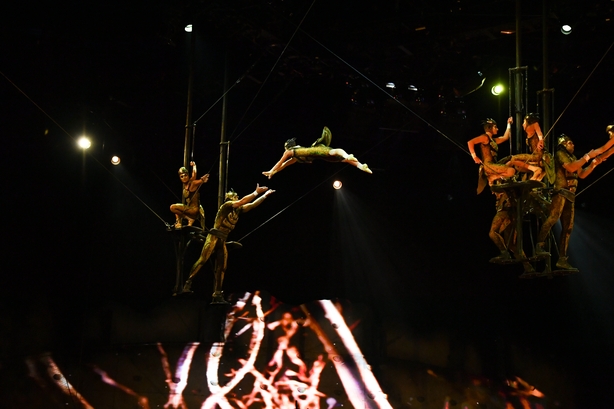 "There's lots of communication with the head coach, stage manager and artistic director. We'll have a lineup meeting every afternoon three or four hours before the show, where we'll go through the cast and talk about anybody that has restrictions, the coach will discuss the rotations he wants to use, the stage managers will talk about who they're planning to put in what.
"It's an opportunity every day to catch up with each other and plan a show, and make sure that we're all happy with what's going to go on the stage."
And during the show, the likes of Roisín are on high alert - just in case something goes wrong or an injury occurs.
"There are five acts in the show that are quite high-risk," she explains. "So we'll cover those, like you would pitch-side at rugby. You'll be as close to the action as possible. We'll have different vantage points throughout the show. There's always got to be a certain level of preparedness.
"Once there's any acrobatic training happening on any given day, there always has to be someone from performance medicine on site." And should a performer change role? "The knock-on effect of one person doing something different can really have a domino throw on the cast. It's a big collaboration getting the show on every night."
The Cirque shows in Ireland next October also offer Roisín the opportunity to be back in her native country. It's a prospect that brings a big smile to her face.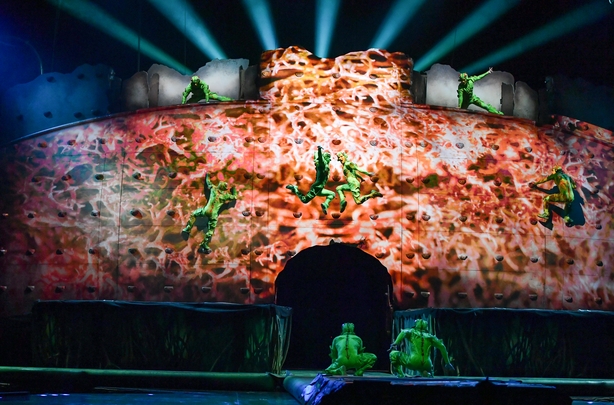 "I'm really excited about the tour plan this year," she says. "Being in London for nine weeks is amazing, just being in proximity of home. Having lived in Australia for such a long time, then touring the US and Canada for almost two years, it's amazing to be so close to home. And being on the same time zone is a big deal. It's brilliant.
"Coming back to Ireland is going to be very special. It's a real privilege. There's a lot of people who have worked on Cirque for a long time, artists from all over the world, and their Cirque show has never gone to their countries. The fact that we can bring a show to Dublin - and Belfast - is great. I'm really excited.
"I've been working with Cirque for just over two years. Everyone said it would fly - and it does. It goes so fast. We're moving a city a week, so the pace is quite rapid. At the same time, when I think about when I started in Montreal, it seems like an eternity.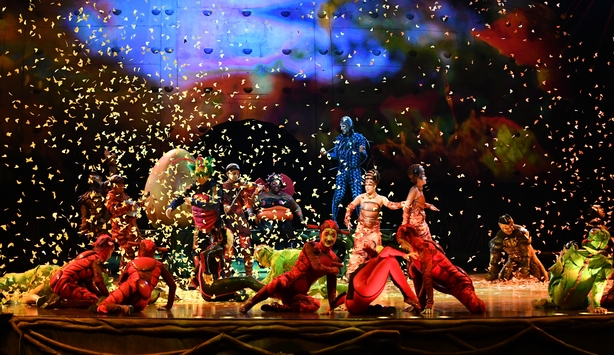 "Home for me is Galway, obviously, and the second home is Sydney. I've a bit of a base there, and a lot of friends and family there and in Ireland, we don't have a base as such. They're my two homes. I might get to Australia once a year; go back to Ireland maybe twice a year.
"Other than that," she adds, "you kind of make home on the road. And you're family becomes the people you're touring with . . . and they're the people who really understand the reality of your life day-to-day. It's an extraordinary experience."
Cirque du Soleil: OVO, 3Arena Dublin, October 10 to 14.