The Dancing with the Stars/Winning Streak crossover you never knew you wanted until now is coming to RTÉ One this Saturday as five of the celebrity contestants from last year's series will be in studio to support the five players.
Teresa Mannion, Des Cahill, Hughie Maughan, Dayl Cronin and Thalia Heffernan will be cheering on and supporting the Winning Streak players this week, and getting viewers in the mood for the Dancing with the Stars finale on Sunday evening.
Winning Streak presenter Sinead Kennedy said she hopes the celebrities will prove to be "lucky mascots" for the players.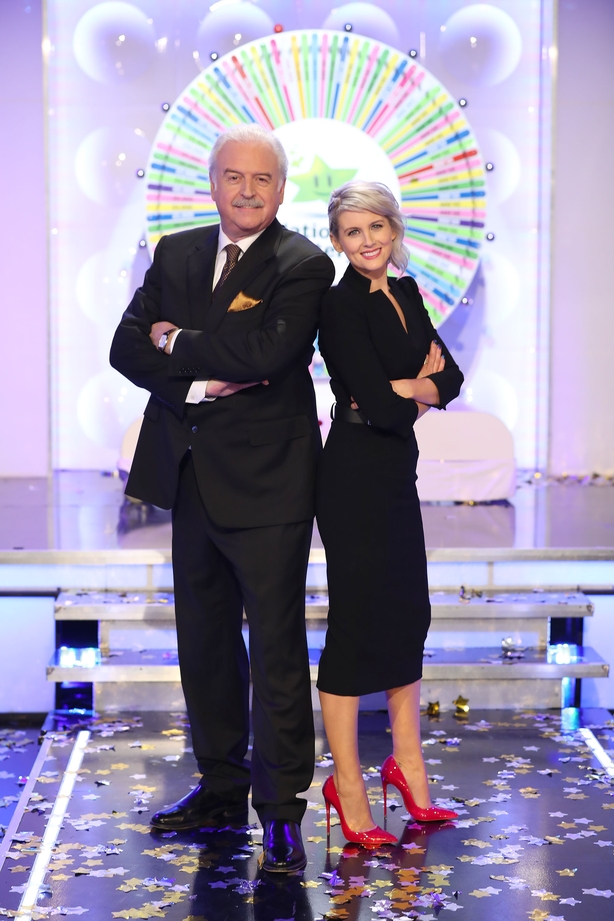 "Everyone is so excited about the final of Dancing with the Stars final this week so we figured, what a great way to get everyone in the mood! Hopefully our lucky mascot celebs will help our players this week win big!" Kennedy said.
Marty Whelan added, "As lucky charms go, Des Cahill is way better than a teddy bear! We're looking forward to a great night of craic and who knows, myself and Sinead might learn a bit of fancy footwork along the way!"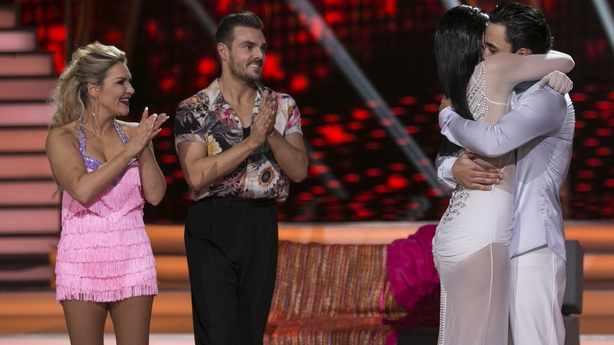 Three celebrity contestants will dance it off on Sunday's DWTS finale as they compete for the glitter ball trophy. Following Erin McGregor's elimination after the semi-final, Jake Carter, Anna Geary and Deirdre O'Kane remain in the competition for one more night on the dance floor.
McGregor danced off against Jake Carter last Sunday, with the judges choosing to save Carter, and she told RTÉ Entertainment that taking part in the competition taught her a lot about herself.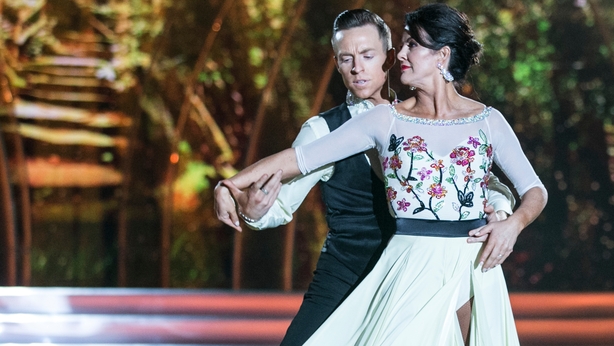 "I went in there like a nervous wreck, definitely being stuck at home in a rut and didn't even realise it, afraid to get out there after having a baby and constantly worried about what other people thought of me and allowed other people's opinions to hold me back," she said.
"After the first dance off I finally let that go and thought 'you know what, it doesn't matter what anyone thinks of you'. So that was probably the biggest thing for me, as well as fulfilling a dream to become some sort of a dancer."
Winning Streak airs this Saturday night at 8.20pm on RTÉ One and the Dancing with the Stars finale is on RTÉ One on Sunday at 6.30pm.