The Deaftones, a choir comprised of eleven deaf members and two hearing members, captured the hearts of the Ireland's Got Talent judges and audience on Saturday night, earning a place in the show's live finals.
The choir's members are aged from 13-39 years, all from Dublin. Their conductor Shirley formed the choir seven years ago, with the group all experiencing music in a variety of ways including sensing sound through vibrations and lip reading.
As the two hearing members of the choir sang a rendition of Ed Sheeran's Photograph, the eleven deaf members signed the lyrics beside them, which brought tears to the eyes of a number of audience members and earned them a standing ovation from the judges.
Moved by the performance, judge Denise Van Outen said, "I love the song and it was just so, so beautiful ladies, beautiful."
Jason Byrne added, "The entertainment world is about emotions and so much just flowed out of you there towards us."
Former X Factor judge Louis Walsh commended them on their "honest" and "beautiful" performance, saying he hasn't "seen anything like that before."
Michelle Visage concluded the judges' remarks saying, "I'd like to say thank you for sharing a bit of your world with us and allowing us in."
The Deaftones earned a unanimous 'yes' from the judges, putting them through to the next stage of the competition.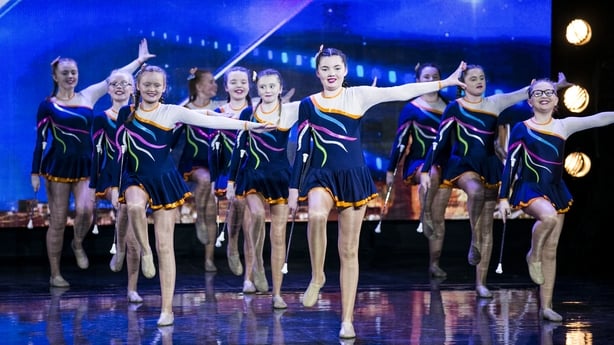 Also on Saturday night's episode, nine other acts took to the stage in the hopes of impressing the judging panel from the baton twirling Fatima Twirlers, Latin and Ballroom dancers Xquisite, magician Jamie Skelton and Venezualan salsa dancers David and Johely.
Ireland's Got Talent continues on TV3, Saturdays at 7.30pm.