Dubliner Rejjie Snow delivers world class hip hop debut; Morrissey returns to Dublin; and Other Voices is back. Plus, all this week's gigs 
Album of the week 
Rejjie Snow
Dear Annie
(300 Entertainment/Brace Face)
Hailing from the same Drumcondra mean streets as Bertie Ahern, Rejjie Snow (real name Alexander Anyaegbunam) has already blazed a kind of stop start trail in Ireland's burgeoning hip hop scene with the well-received Rejovich EP in 2013 and a slew of acclaimed mixtapes. However, he makes his real arrival with this dazzling debut.
Flagrantly un-PC and old school in its influences, the 24-year-old handles several styles with real grace and humour throughout the never dull one-hour running time. The sometime graffiti artist raps about key moments in his young life so far across seventies funk, slow jams, and more confrontational raps, taking in a potted history of hip hop with a keen eye to the future.
We need your consent to load this YouTube contentWe use YouTube to manage extra content that can set cookies on your device and collect data about your activity. Please review their details and accept them to load the content.Manage Preferences
On the smoochy slow jam of Mon Amour he half sings, half raps in French with a flat Dublin accent. It sounds like LL Cool J covering Serge Gainsborough. Spaceships, which features a great Stevie Wonder style harmonica, sounds like something that should be on heavy rotation on pop radio, as does the rolling and mellifluous 23.
There's loose loping bears and vintage jazz on The Rain, while LMFAO jumps about on a cheesy rock bassline and morphs into the bastard offspring of It's Like That by Run DMC and Jason Nevins with a non-stop rap that includes a mention of the IRA. On Charlie Brown, Snow essentially does a souped-up cover of Republic of Loose's peerlessly filthy The Steady Song with Norwegian singer Anna of the North.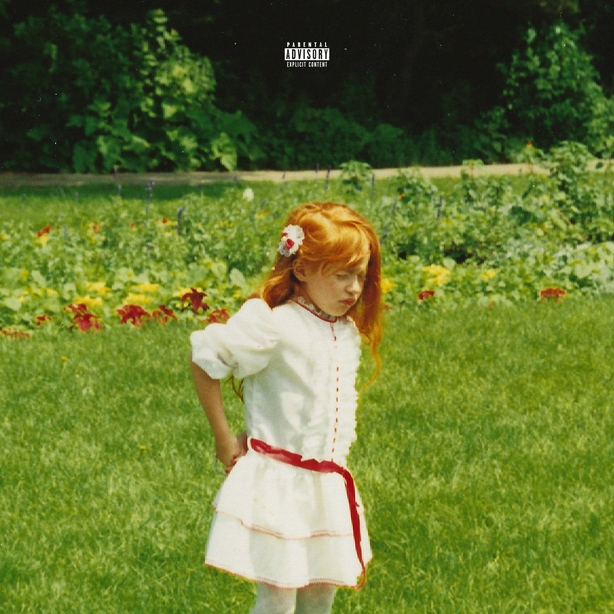 As he avers are one point "I'm Irish but not from the waist down." And like everything on Dear Annie, it's all delivers with a knowing wink. With that Dub accent slipping through that smooth loverman flow and cover art that looks like something by the Irish impressionists, this is hip hop from Ireland with a massive international appeal.
River Matthews - Imogen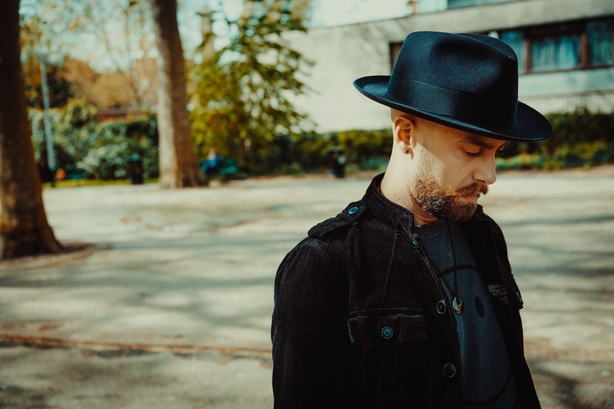 Is River Matthews the James Bay it's ok to like? Matthews is a singer from Woking in Surrey who initially appears over earnest on his long-gestating debut album but there is joy as well as pain on this well-written and superbly sung collection of folksy rock and raw acoustic ballads. Big and brassy opener Sunshine stomps along like an old time spiritual with more than a touch of The Lumineers and the dread rattle of Mumford & Sons; Fool for You shows off his swooning vocals; but Over flies a little too close to Jeff Buckley's flame. However, Matthews really hits pay dirt on Bye Bye Bird. He sounds like a vintage fifties crooner playing early rock `n' roll on a plangent weepie of a song that approaches Richard Hawley greatness. Maybe there's a grow farm in Surrey where earnest folkies are produced but Matthews is certainly the cream of the recent crop.  
Also out this week
Belle & Sebastian - How to Solve Our Human Problems (Parts 1-3)
U.S. Girls - In a Poem Unlimited
Car Seat Headrest - Twin Fantasy
Ought - Room Inside the World
Loma - Loma
Superchunk - What a Time to Be Alive
Fischerspooner - SIR
Ryan Adams - Baby I Love You
Pop Evil - Pop Evil
The Orielles - Silver Dollar Moment
Shannon and The Clams - Onion
Gig of the week
Morrissey, 3Arena, Dublin, February 20
The king of morbid self-sabotage (well, he is a Brexiteer) plays his first Irish show since he graced the 3Arena in 2015. Once admirably and flamboyantly provocative, these days Moz is given to needling and spite, however, in a live setting where he can connect with the faithful, the now burly black humourist/Hulmerist still delivers. Now and then. His recent album, Low in High School, features the cracking single Spent The Day in Bed, a zesty carnivalesque with a great call to arms refrain of "No bus, no boss, no rain, no train". But as a whole, that album did not scale the heights of 2014's career high World Peace is None of Your Business. Still, he's generous with his towering back catalogue - both Smiths and solo work - and his voice has also taken on an almost mock operatic resonance along with that still magnetic stage presence. The Liffey may well be swollen with tears by night's end. 
February 16
Jake Bugg, Whelans, Dublin
Tommy Fleming, Ulster Hall, Belfast
February 17
O Emperor, the Bello Bar, Dublin
We need your consent to load this YouTube contentWe use YouTube to manage extra content that can set cookies on your device and collect data about your activity. Please review their details and accept them to load the content.Manage Preferences
Waterford's finest cosmic rockers (correction, Waterford's only cosmic rockers) emerged from a sustained period of what they call "blurblobitude" a few weeks back with the wonky Afro disco of new song Make it Rain. Along with a gig at Quarter Block Party in Cork on February 2, this date in Dublin's suitably subterranean Bello Bar are the band's first live performances in over two years. Expect some mind and foot expanding excursions into astral rock from one of Ireland's most intriguing acts.
Mary Black, Watergate Theatre, Kilkenny
Jake Bugg, Ulster Hall, Belfast
John Spillane and Lisa Loughrey, Duncairn Culutral Centre, Belfast
Chris Cornell/Soundgarden Tribute Night, Dolan's Warehouse, Limerick
February 19
Galantis, Olympia Theatre, Dublin
February 20
Wiley, Olympia Theatre, Dublin
Paradise Lost, Limelight, Belfast
February 21
Paradise Lost, Tivoli Theatre, Dublin
February 23 
Elbow and John Grant, 3Arena, Dublin
Music on TV
Show of The Week
Other Voices, Thursday, 11.15pm, RTÉ2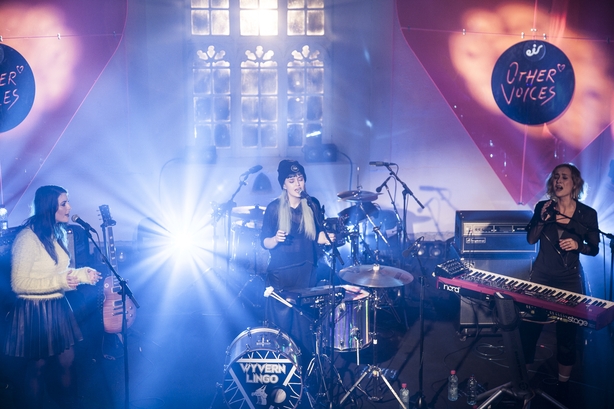 Once again regulated to a late night slot, the new series of RTÉ's longest-running music show is back for its sixteenth series. Last December, over 8,000 people traveled to Dingle, County Kerry, for a three-day celebration of the best Irish and international music. Series 16 includes performances from Other Voices Berlin, Belfast and Electric Picnic. This Thursday's first episode features Picture This, Wyvern Lingo, Sigrid and in the Other Room, Maria Kelly. Over the next ten weeks, look out for performances by BBC's Sound of 2018 winner Sigrid, the sublime Perfume Genius, Django Django, Isaac Gracie, Dermot Kennedy, Loyle Carner, Lankum, Mount Kimbie, Songhoy Blues and Aine Cahill. It's all presented by the music mad trip of Annie Mac, Huw Stephens and May Kay. Here's a look back at some memorable OV performances from over the years. 
Saturday, February 17
Jimi Hendrix: Electric Church, 7.00pm, Sky Arts
Bob Marley: The Making of a Legend, 9.00pm, Sky Arts
The Joy of The Bee Gees, 11.10pm, BBC Four
Southern Rock at the BBC, 12.10pm, BBC Four
Monday, February 19
Dolores, Monday, 10.35pm, RTÉ One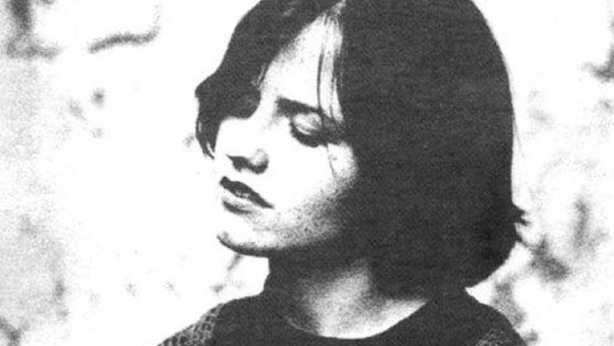 The one word title says it all. Presented and produced by Dave Fanning, this programme features interviews and rare archive footage which offer an insight into the professional and private life of the late Dolores O'Riordan. There was widespread shock and sadness last month when Dolores, lead singer with Limerick band The Cranberries, passed away suddenly in London. Always an interviewee with forthright views, she sat down and talked to Fanning many times about success, pressure, overwork, fame, fortune, life and love as she became one of the highest profile female singers in the world of 90s music. This programme draws together those interviews, as well as some rare archive footage.
Tuesday, February 20
Frank Sinatra: In Concert at the Royal Festival Hall, 9.00pm, Sky Arts
Wednesday, February 21
The Brit Awards, 8.00pm, 3e/UTV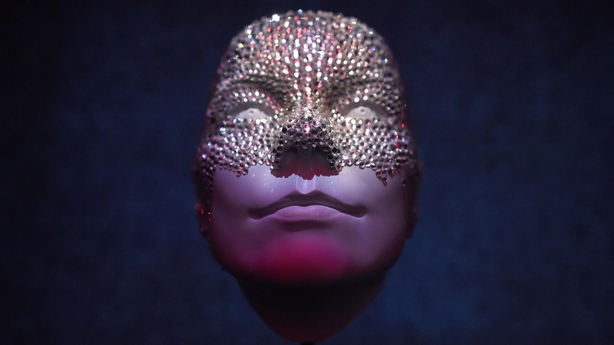 We've been asking this question for long minutes now and the tension has become almost bearable - can the Brit Awards possibly be as inane and bland as this year's Grammys? Like all televised award ceremonies, this will be a yawn fest, unless, of course, Ed Sheeran rocks up, drops a cluster of F bombs and blasts the moribund music biz he has helped to create. How we long for the days when elegant Britpoppers would moon deluded global superstars and anarcho-punk syndicalists would chuck buckets of water over New Labour politicians. The in no way irritating Jack Whitehall is MC tonight, which is a welcome change from James Corden we suppose. There's no Irish interest and thankfully, unlike the bum-numbing Grammys, there's only ten categories. Here's the full list of nominations. 
When Patsy Cline was Crazy, 10.30pm, Sky Arts
Thursday, February 22
Other Voices, 11.15pm, RTÉ2
Once again regulated to new series of Dingle
Friday, February 23
Old Grey Whistle Test Live: For One Night Only, BBC Four, 9.00pm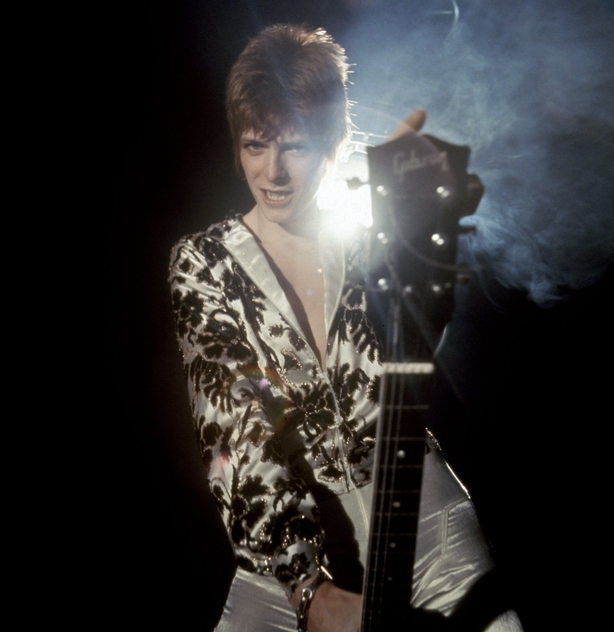 Presented by original host, "whispering" Bob Harris, this live three-hour show marks thirty years since the Beeb's premier "serious" music show was last broadcast. Take a trip back to an era when the album and brown cord jackets were king with music, special guests and rare archive material. Peter Frampton, Richard Thompson, and Albert Lee, who all played on the show over the years, will perform. Harris will talk to them and other guests, including Dave Stewart, Joan Armatrading, Ian Anderson, Kiki Dee, and Chris Difford. Archive performances include David Bowie and the Ed Sheeran of his day, Elton John.
The Making of Marc Bolan, 7.00pm, Sky Arts
Ireland's Top 10 albums
1 (last week) 1 (this week) The Greatest Showman - Motion Picture Cast Recording (Atlantic)
2 2 Divide - Ed Sheeran (Asylum)
8 3 Dreams: The Collection - The Cranberries (Spectrum Music) 
4 4 Picture This - Picture This (Warner Music Ireland)
5 5 Camila - Camila Cabello (Syco Music) 
9 6 x - Ed Sheeran (Asylum)
11 7 On The Road - Christy Moore (Sony Music Ireland) 
12 8 Beautiful Trauma - Pink (RCA)
18 9 Stoney - Post Malone (Republic Records) 
10 10 Dua Lipa - Dua Lipa (Warner Bros)
Ireland's Top 10 Singles
1 (last week) 1 (this week) God's Plan - Drake (Cash Money/Republic Records)
2 2 Idgaf - Dua Lipa (Warner Bros)
3 3 These Days - Rudimental/Glynne/Macklemore (Asylum)
16 4 All The Stars - Kendrick Lamar & Sza (Interscope)
6 5 Finesse - Bruno Mars & Cardi B (Atlantic)
4 6 Breathe - Jax Jones Ft Ina Wroldsen (Polydor)
5 7 River - Eminem Ft Ed Sheeran (Interscope)
8 8 Never Be The Same - Camila Cabello (Syco Music)
7 9 Perfect - Ed Sheeran  (Asylum)
13 10 Strangers -  Sigrid (Island)
Chart courtesy of IRMA
Alan Corr @corralan