Emmerdale is preparing to bid farewell to the much-loved character Sandy Thomas when he makes a big decision about his future.
It's been revealed that veteran actor Freddie Jones is bowing out of the soap after 12 years in the role and his emotional exit scenes are set to air next week.
In new photos that have been released, it looks like Sandy's final scenes will be tinged with happiness as he meets a potential love interest.
Given the tough year Sandy has had, having said goodbye to his beloved son Ashley who had dementia, here's hoping he gets a heartwarming happy ending.
A newcomer called Maisie, played by Wendy Craig, strikes up a bond with Sandy after she arrives in the village unexpectedly.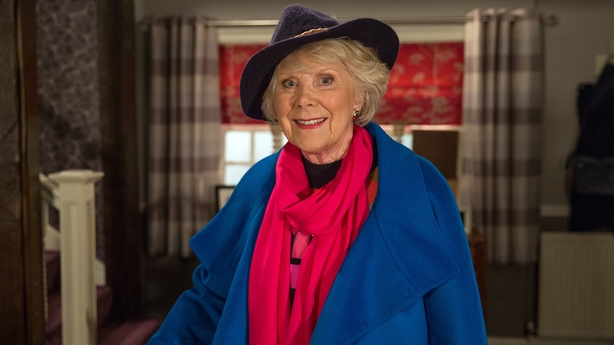 She gets off a tour bus and heads to Mulberry Cottage where she gives Sandy some gifts from Betty Eagleton, the character Paula Tilbrook played on the soap for 21 years between 1994 and 2015.
Maisie and Sandy hit it off straight away and she ends up missing her bus out of the village and needs to extend her visit.
Sandy treasures the extra time they have together and feels rejuvenated. However, he is brought back down to earth when Maisie reveals she has to leave for Australia the next day.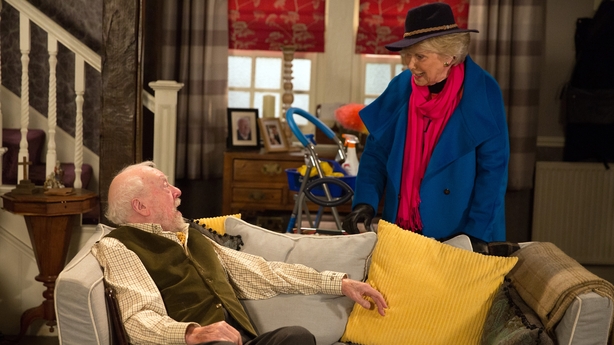 He is crushingly disappointed, but tries to hide it from Maisie.
There's a sweet twist when Maisie hands him and envelope with a ticket for him to join her.
An emotional Sandy is torn, should be follow his heart and join Maisie on this new adventure or should he stay with his family in the village?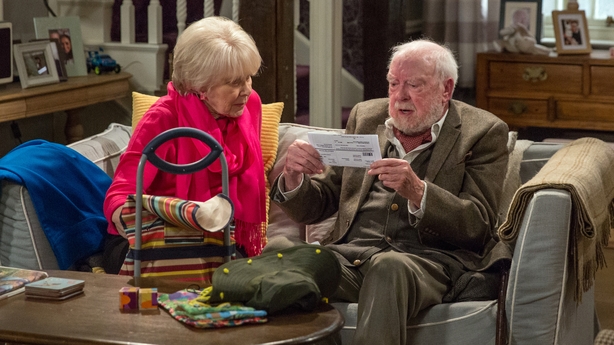 See how it turns out for Sandy when these scenes air on Friday, February 16. Tissues at the ready!
Emmerdale airs weekdays at 7pm on TV3 and UTV, with an extra episode at 8pm on Thursdays.
Get more soap news and spoilers here.