The 60th Annual Grammy Awards have kicked off in Madison Square Garden in New York. We round up the main nominations and look at who is likely to win and who we'd like to see winning
There are a dizzying 32 categories with 84 nominations at this year's Grammys - from the mainstream to the obscure. It is certainly a broad church that seeks to recognise every form of music out there.
Jay-Z leads with the charge with eight nominations, Kendrick Lamar has seven, and Bruno Mars has six. But when the nominations were announced last November, the main talking points were a seeming snub for Ed Sheeran. He may be one of the biggest stars on Planet Pop but his multi-million-selling album ÷ missed out on the main categories at this year's awards.
However, Sheeran did receive nominations in the pop categories. Shape of You is up for best pop solo performance, while ÷ is shortlisted for best pop album.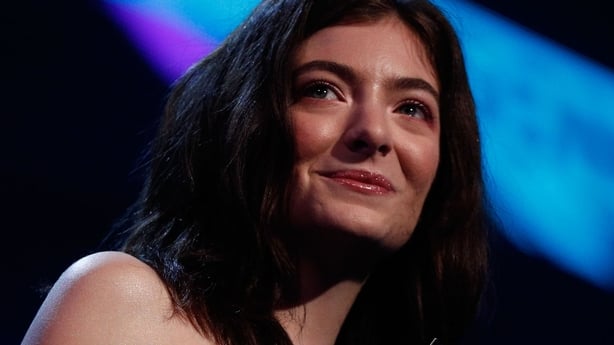 Unsurprisingly, Katy Perry - who has been nominated over the years but who has never actually won a Grammy - was left out in the cold too with not a single nomination. She may be a hit machine but her attempt at Lemonade-like meaningfulness on her latest album Witness was really not a good look for an artist we've grown to love/hate/tolerate for her party schtick.
However, Canadian hip hop artist Drake is a rather glaring omission. His More Life album has dominated streaming, charts and radio since last March but there's not one nod for him this Sunday night.
There are a dizzying 32 categories with 84 nominations at this year's Grammys - from the mainstream to the obscure. It is certainly a broad church that seeks to recognise every form of music out there
No Taylor Swift either, as such - her latest album Reputation isn't eligible due to its November release, but she is up for a gong for penning a hit for country group Little Big Town. Yeah, me neither.
The gongs are handed out by the Recording Academy, the US organization of musicians, producers, recording engineers, and other recording professionals.
Hosted for the second year in a row by that man James Corden, this will be the first Grammys held in New York City since 2003. Performers on the night include U2, Lady Gaga, Pink, Kesha, Kendrick Lamar, Lorde, Elton John, and Miley Cyrus. You can watch the highlights of this year's Grammys on RTE2 on Monday night at 9.30.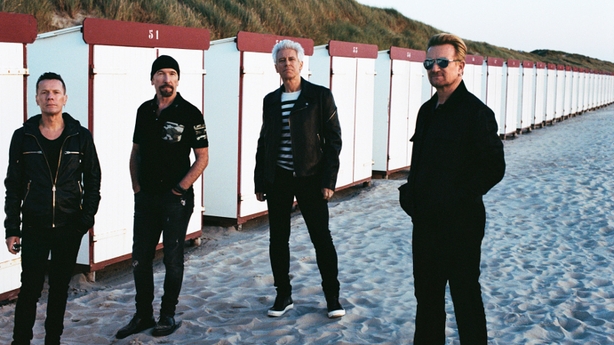 The all-inclusive nature of the annual bun fest makes it one long and bum-numbing night but let's face it, those of us at home with even a passing interest in music in all its wonderful and diverse forms are only likely to be interested in what Grammys themselves call "the general field categories" - Album of the Year, Record of the Year, Song of the Year, and Best New Artist.
So for the purposes of this list, we've overlooked the Best Pop Vocal on a Non-Rap Crossover Hispanic Post-Urban Folk Song (ok, I made that one up) and concentrated on the main categories. So here are our predictions for Sunday night...
Album of the Year
Childish Gambino - Awaken, My Love!
Jay Z - 4:44
Kendrick Lamar - DAMN.
Lorde - Melodrama
Bruno Mars - 24K Magic
Who we think should win: Kendrick Lamar
Who will win: Kendrick Lamar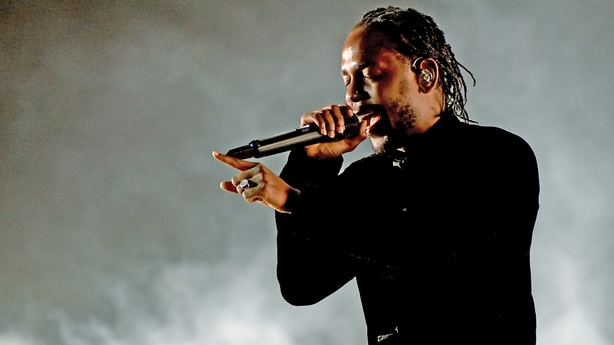 Jay Z may have eight nominations but incredibly this is his first ever appearance in the album of the year list. He's included for 4:44 and the nomination comes 21 years after his long-playing debut Reasonable Doubt. Lorde easily overcame what the Americans like to call the sophomore slump (and we like to call second album syndrome) and outdid her world-beating debut with her superb new album Melodrama. Bruno Mars is talented for sure but he's a song and dance man who throws great pop shapes but lacks depth. Our greenbacks are firmly on the man who has pretty much dominated the year - Kendrick Lamar and his epic second album DAMN., a record that engaged on all kinds of different levels. He makes Jay Z sound like yesterday's man. For sheer inventiveness, themes, lyrics and, well, weirdness, DAMN. should win and most likely will. "Sippin' from a Grammy and walkin' in the buildin'" Indeed.
Record of the Year
Childish Gambino - Redbone
Luis Fonsi - Despacito
Jay Z - The Story of OJ
Bruno Mars - 24K Magic
Kendrick Lamar - Humble
Who we think should win: Childish Gambino - Redbone
Who will win: Luis Fonsi - Despacito
There was simply no avoiding Luis Fonsi's Despacito last year, even if it wasn't very good at all. With seven nominations Kendrick Lamar may be going to the after show cradling a lot of golden gramophones as it is, and we've never been convinced by the try-too-hard Bruno Mars. Jay Z's The Story of OJ is one of the most compelling tracks on 4:44 but Childish Gambino's silky sweet retro soul jam Redbone deserves this one. This is Gambino's seventh Grammy nod without a win so it's high time he got to put one with his Golden Globes and Emmys in his bathroom.
Best Pop Solo Performance:
Kelly Clarkson - Love So Soft
Kesha - Praying
Lady Gaga - Million Reasons
P!nk - What About Us
Ed Sheeran - Shape Of You
Who we think should win: Kesha
Who will win: Ed Sheeran
The red peril Sheeran has had a relevatively quiet Grammys this year with only two nominations. We're sure he doesn't mind one tiny bit. One less music gong isn't going to change his omnipresence one jot, whether you want it to or not. Lady Gaga? Great voice; lack of memorable songs, and does karaoke queen Kelly Clarkson deserve a Grammy? Both Pink and Kesha made very strong returns this year, particularly Kesha after a very ugly row which sent convulsions through the US music industry. Her latest album is a soul-baring tour de force of righteous defiance and Praying is one of the best tracks on it.
Best Pop Vocal Album:
Coldplay - Kaleidoscope
Lana Del Rey - Lust for Life
Imagine Dragons - Evolve
Kesha - Rainbow
Lady Gaga - Joanne
Ed Sheeran - ÷
Who we think should win: Kesha
Who will win: Ed Sheeran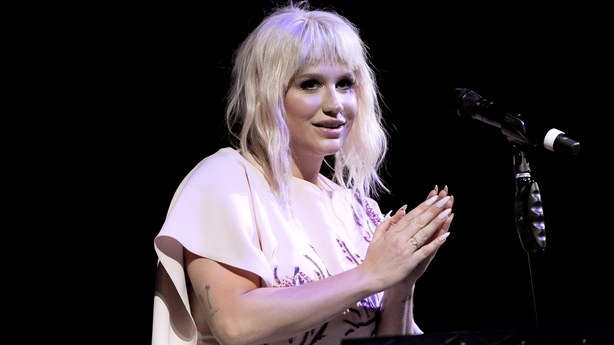 A lot of the usual suspects turn up in this category - serial Grammy winners Coldplay, arch chancer Lana Del Rey, the bewildering Imagine Dragons, on-off industry darling Lady Gaga, and, as we've noted, comeback heroine Kesha has shed her garish trash pop skin to make a stunning return and boy, does she deserve a lot of kudos for fighting back. However, given his slight presence on the Grammys nominations list- not to mention his unit-shifting clout – we reckon Sheeran will nab this one for ÷.
Best Traditional Pop Album
Nobody But Me (Deluxe Version) - Michael Bublé
Triplicate - Bob Dylan
In Full Swing - Seth MacFarlane
Wonderland - Sarah McLachlan
Tony Bennett Celebrates 90 - Various Artists
Life Changes - Thomas Rhett
From A Room: Volume 1 - Chris Stapleton
Who we think should win: Chris Stapleton
Who we think will win: Bob Dylan
It is only in Grammys world that Bob Dylan could end up in this category. Certainly Triplicate, his (excessive) triple album of standards, is, indeed, pop music - pop music in the 1950s, that is. Renaissance man and king of the fart joke Seth MacFarlane also made his own contribution to the burgeoning Great American Songbook nostalgia market with his own stab at the standards and maybe that Tony Bennett tribute deserves a look-in. Oh, and please spare us Mr Bubbles. However, we'd like to see anti-Garth Brooks Chris Stapleton take this one for his raw and sorrowful country blues. He's the real deal.
Best Rock Album
Emperor Of Sand - Mastodon
Hardwired…To Self-Destruct - Metallica
The Stories We Tell Ourselves - Nothing More
Villains - Queens Of The Stone Age
A Deeper Understanding - The War On Drugs
Who we think should win: The War On Drugs
Who we think will win: The War On Drugs
The days of US rock artists making an automatic crossover to Europe when they hit critical and commercial mass in their home country seems to have come to an end. At least that appears to be the case when you look at this year's Best Rock Album category. Mastodon certainly commands a rabidly loyal following outside of the US but who the hell are Nothing More? Will the - no doubt - right-on and fragrantly PC judges snub QOTSA and their stonkingly good Villains album because of frontman Josh Homme's recent stage bravado? And do we really need to see Metallica collect another Grammy gong? Our hopes lie with The War on Drugs breakthrough album A Deeper Understanding, a record of slowly flowering beauty and cruising FM rock. We reckon the Grammy judges will do the right thing.
Best Rock Performance
You Want It Darker - Leonard Cohen
The Promise - Chris Cornell
Run - Foo Fighters
No Good - Kaleo
Go To War - Nothing More
Who we think should win: Chris Cornell
Who will win: Chris Cornell
The idea of Leonard Cohen featuring on a Best Rock Performance awards shortlist will no doubt have the Jedi master of song writing twinkling merrily on whatever astral plane he now exists. And at eleven golden gramophones, turgid rockers Foo Fighters surely have enough Grammys for their meat and no veg rock, so we'd like to see the late Chris Cornell, one of the greatest rock vocalists of the past 30 years with Soundgarden et al, take this one. It would be a fitting tribute to a voice hewn from granite.
Best Alternative Music Album
Everything Now - Arcade Fire
Humanz - Gorillaz
American Dream - LCD Soundsystem
Pure Comedy - Father John Misty
Sleep Well Beast - The National
Who we think should win: American Dream - LCD Soundsystem
Who will win: American Dream - LCD Soundsystem
Very close to call this one. Montreal art rockers Arcade Fire received a mauling from critics for their fifth album. Everything Now. Unfairly, we reckon, as the reviews seemed to be predicated on the band's marketing campaign rather than the actual songs; Damon Albarn and Jamie Hewlett's virtual band Gorillaz delivered their most ambitious work yet in Humanz but it failed to catch fire in the same way as their previous work; Father John Misty ended up on many end of year best of lists for his excellent Pure Comedy album; and The National continued on the kind of upward trajectory that, thirty years ago, saw R.E.M. breakthrough to the mainstream. All good albums, however, we're plumping for LCD Soundsystem's sizzling comeback American Dream.
Alan Corr @corralan