Damien takes drastic action to see Saoirse on Fair City and leaves Caoimhe fearful that she will never see her daughter again.
Warning: Spoiler Alert!
Caoimhe agrees to allow Damien see his child before they leave and calls around to say his goodbyes.
Devastated at the thought of losing his daughter, he takes drastic action and locks Caoimhe in a room and leaves with Saoirse.
Shortly afterwards Tommy calls by and finds a panicked Caoimhe and releases her. They call the Guards and alert them to Damien's disappearance with Saoirse.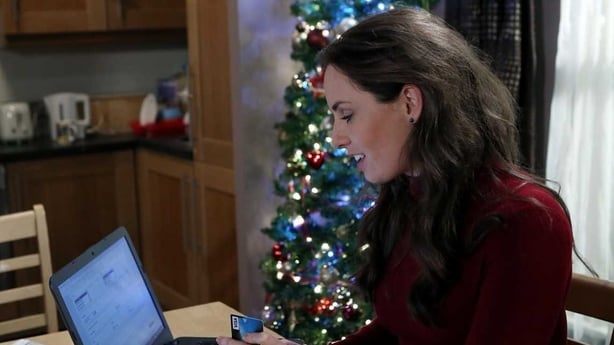 Later, Paul and Carol are shocked when Tommy and Caoimhe arrive with the Guards to question Miriam. Caoimhe is stricken by the fear she'll never see her daughter again as Tommy enlists the help of the community to find Damien.
Take a sneak peek below...
You can catch Fair City on RTÉ One tonight at 8.00pm.
Click here to watch previous episodes on the RTÉ Player
For more on your favourite soaps, click here.