Pick of the day Cardboard Gangsters a recently released Irish film, Say Yes To The Dress, Nowhere Fast, Mary Berry's Christmas Party and Old People's Home for 4 Year Olds at Christmas will all delight this evening
Cardboard Gangsters 9pm, TV3
We need your consent to load this YouTube contentWe use YouTube to manage extra content that can set cookies on your device and collect data about your activity. Please review their details and accept them to load the content.Manage Preferences
If you haven't seen this film yet or its clashing with something else like your work Christmas party, it might be worth recording it, as it has been deemed the Irish film of 2017 – its gritty, violent and a "one of our own" – based in Darndale, Dublin.The film has achieved four and five stars from critics despite its low budget. Cardboard Gangsters follows a group of wannabe gangsters as they attempt to gain control of the drug trade, chasing the glorified lifestyle of money, power and sex. Jay Connolly (John Connors 'Love/Hate', King of the Travellers) is a part-time DJ and low-level drug dealer. When his welfare is cut off he decides it's time for him and his gang to enter the big leagues. This attracts the attention of the local drug lord and sets Jay down a violent and bloody path. The film is Directed by Mark O'Connor and also includes Out of Here, What Richard Did actor Fionn Walton, Fish Tank, Eastenders actor Kierston Wareing.
Say Yes to the Dress 9.30pm RTÉ 2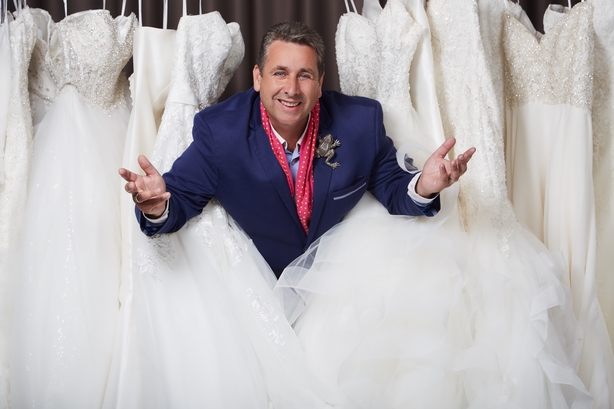 Quite often when a successful TV format is brought to a country where the number of viewers is about 20% of the market of the country where the format originated, the programme usually is enjoyable but looks cheaper and appears like there is a hurry to get it on-air unlike the original programme.
In this instance, the reviewer would be bold enough to say that the Irish version of Say Yes To The Dress is better, the production levels are high, its edited very well, it looks sharp, even the dresses are much nicer than the US version. We aren't bombarded with the cheesy love stories and the brides to be are not parting with thousands that you suspect that they cannot afford like their US counterparts.
It's a total hit.  
Mary Berry's Christmas Party 8.30pm BBC1
If you aspire to make your best Christmas dinner, are a fan of the British Bake Off and love cookery programmes then this will be a good one for you. Unlike the new British Bake Off chef, there will not be a frozen brussel sprout in sight and there will be no white wine in the bolognaise sauce as Mary Berry invites people on the show to cook for her. This could be the programme that inspires you to make cranberry sauce from scratch rather than that jar still in the fridge from last year, or where you can expand upon your stuffing recipe, was it a bit dry last year? 
Bit of festive fun
Nowhere Fast last episode RTÉ 2 10pm Last programme
We need your consent to load this YouTube contentWe use YouTube to manage extra content that can set cookies on your device and collect data about your activity. Please review their details and accept them to load the content.Manage Preferences
This is the last episode of a new six part comedy about women in rural Ireland, starring and written by Alison Spittle. The main character was fired from a radio station jobs and returns home to her mother and her partner's house. It is funny with some witty lines in it, but somehow you also find yourself cringing at the awkward moments too. If you have missed some episodes they are on the RTÉ Player
Old People's Home for 4 Year Olds at Christmas Channel 4 9pm
The 4-year-old children who took part in a six-part experiment return to visit the a British old folks home at Christmas time. This programme originated  as an experiment to see if elderly people who interacted with young children had improved health outcomes. It is a heart warming programme, borderline tear inducing.