Richard Hammond has said he hopes his wife will not watch the scenes showing his car crash when it airs as part of the new series of The Grand Tour.
The former Top Gear presenter required knee surgery after the accident, which happened in June while he was filming a segment in an electric car in Switzerland for the second series of The Grand Tour.
As the show's return approaches, Hammond has now said he hopes his wife - who dubbed him a "silly, silly boy" at the time of accident - won't be tuning in as it will make her "really cross."
Speaking about his wife Mindy and two daughters, Hammond said, "They haven't seen it yet. I don't think they will. Mindy won't want to watch it. I hope she doesn't, because she'll be really cross."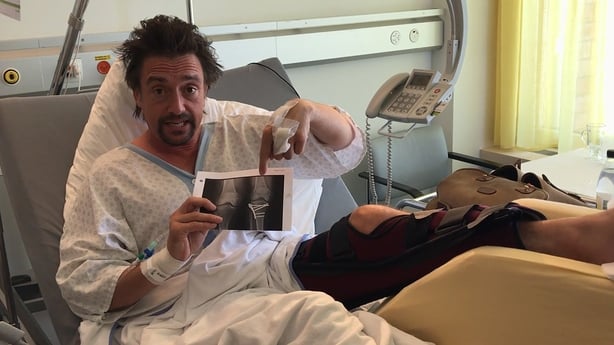 "Speaking as a professional in that particular area, it was pretty unpleasant. It was a scary moment, of course it was," he added.
"You'll see it on the first episode of the new season. We bunged it in straight away. We thought, it's an elephant in the room, isn't it, so we address it head on straight away."
The crash, which saw the car Hammond had been driving burst into flames just moments after he climbed out of it, came almost 11 years after he was in a high-speed accident that left him in a coma.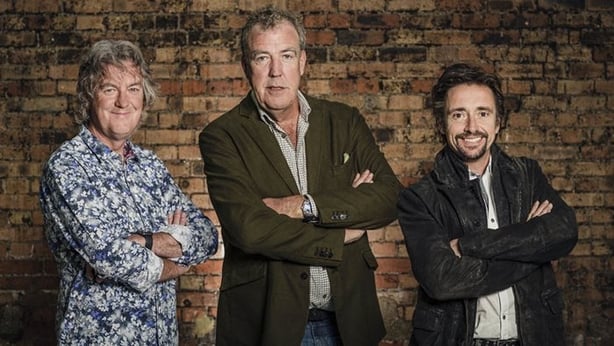 Hammond spoke about the 2006 crash, comparing the two ordeals saying, "Unlike the previous incident, I didn't bang my head particularly.
"I remember going off and thinking, 'Oh, I've lost this'. And then hitting the ground a couple of times, during one of which I broke my leg, then was upside down in the air for a long time.
"I do remember thinking, 'The longer I'm in the air, that suggests the harder is going to be the landing'. And it really was."
The Grand Tour, which Hammond co-hosts with Jeremy Clarkson and James May, returns to Amazon Prime on December 8.