Mick Carter will befriend Aidan Joseph Patrick Maguire on EastEnders, but the new Albert Square villain may be up to no good.
In new pictures from the BBC soap, Mick (Danny Dyer) and Aidan (Patrick Bergin) can be seen having a cosy chat after the Queen Vic boss spotted the older man getting mugged.
As they get closer, Mick tells Aidan about his financial worries, which prompts Aidan to share some details about his shady past. Mick is intrigued and wants to find out more.
A plan begins formulating in Aidan's mind, but there could be trouble ahead for Mick as his new contact may not have his best interests at heart...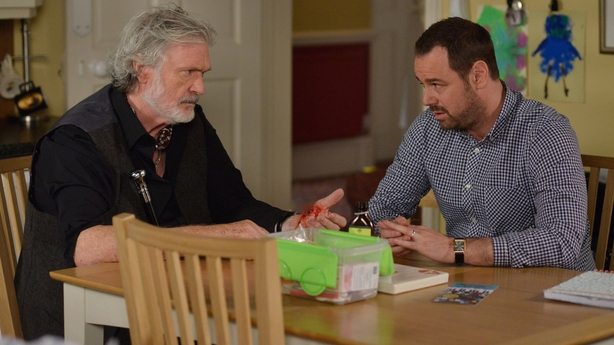 EastEnders viewers can watch these scenes unfold on Friday, December 8.
It was announced in September that Irish actor Patrick Bergin would be joining the soap as a charismatic, old school villain.
The actor, who has starred in Hollywood movies Mountains of the Moon, Dracula, Robin Hood, and most famously Sleeping with the Enemy, said he was thrilled to be joining EastEnders as he has "watched and admired it since the days of Dirty Den".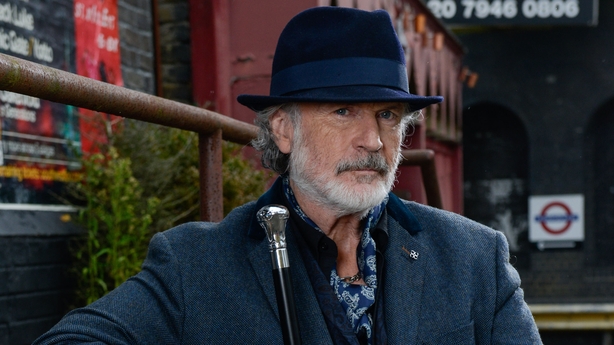 He said: "It is an iconic show that has the ability to shape the way people think, whilst also telling big explosive stories that keep the audience gripped.
"I am really looking forward to seeing what they have in store for Aidan as it's bound to be dramatic."
Aidan is an old friend of Phil Mitchell's from prison and makes his debut on the soap on Monday, November 27.
EastEnders continues at 8pm on Monday on BBC One.