1980s Cork band Cypress, Mine! have dug deep into the archives to re-issue their acclaimed debut album nearly thirty years after its original release.
Since its initial release in 1988, Exit Trashtown has been difficult, if not impossible, to procure and the new limited edition vinyl on Spanish label Pretty Olivia Records, will also contain some never-before released tracks.
The album was recorded in the eight-track Elm Tree Studios in Cork and was produced by Denis Herlihy, Peter West and U2 sound man Joe O'Herlihy.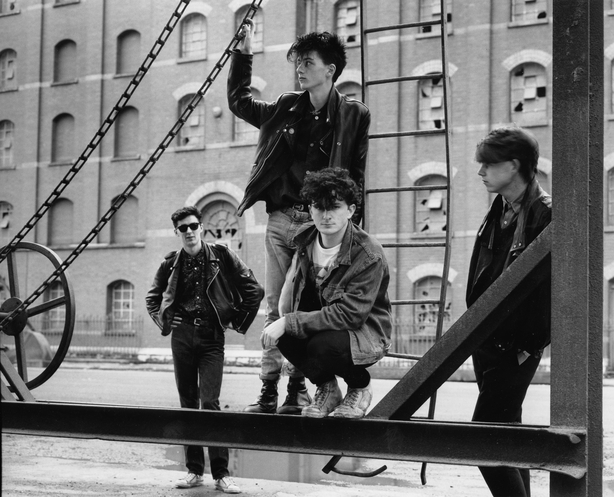 The band's manager was Tony O Donoghue, who now works as a sports broadcaster on RTÉ, and speaking about the re-release he said, "This has been in the works from some time. It's been 30 years since Exit Trashtown was recorded in Elmtree, which is crazy to think about!
"The initial pressing in 1987 by Solid Records was sold out and we've known for a while that there's a big demand out there for the album. So the approach from Pretty Olivia Records in 2015 was pretty perfect".
This new 30th anniversary Exit Trashtown includes the original 10-track LP plus an additional LP with 12 tracks called In Pieces, which is a collection of singles and previously unreleased demos. The two LPs come with printed inner sleeves and codes for a digital version as well as a downloadable lyrics sheet.
Cypress, Mine! formed in Cork in 1983 and were originally inspired by the independent guitar music of the early 80's, including acts such as Orange Juice, Josef K, The Go-Betweens, The Smiths, REM, and Hüsker Du.
The group went on to record sessions for the Dave Fanning Show on what was then RTÉ Radio 2 and secured support slots in the UK and Ireland with Micro Disney and U2 among numerous other acts..
In 1987 they signed a record deal with Solid Records in Ireland and issued two singles Justine and In the Big House with a third single Sugar Beat God released in 1988. However, despite recording demos for a second album, the band split in May, 1989.
The four member of Cypress, Mine! have since taken very different paths. Bass player Skoda is now involved in Cork eateries Liberty Grill and Café Gusto; guitarist Ian Olney works in London playing guitar with The Sultans of Ping; drummer Mark Healy recently played bass with Ian's current band Catmeat; and lead singer Ciaran O'Tuama is a graphic designer in Dublin.