Tina and Billy are set to have an intimate moment on tomorrow night's episode of EastEnders.
They bump into one another in the Square and Billy confides in Tina that Honey has thrown him out after he made some mean comments about Honey's relationship with Janet.
Tina is feeling guilty for accidentally knocking over Janet and she does her best to support Billy who is unaware of Tina's actions.
Tina invites Billy back to The Vic where he leans in for a kiss, which Tina reciprocates.
Will Tina confess she knocked over Janet?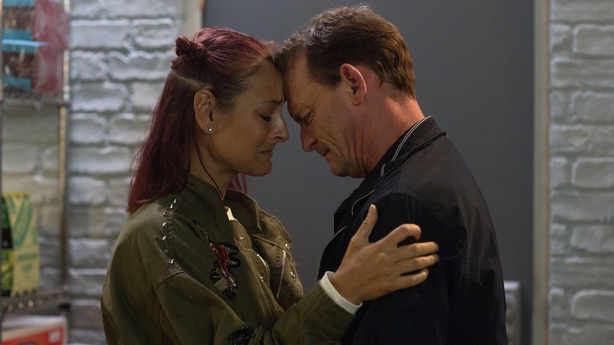 Watch Billy and Tina get close when EastEnders airs on Monday November 6 at 8pm on RTÉ One and BBC One.
To get the low-down on more of your favourite soaps, click here.