32 years ago today, the world turned on the biggest global jukebox it had ever seen as two massive concerts took place in London and Philadelphia to raise money for the famine-stricken people of Africa.
It was a marathon of (mostly) great music, a typically forthright Bob Geldof, and some very emotional moments.
Many will have their own personal highlights, from U2 stealing the Saturday afternoon, Elvis Costello's mic breaking down, Status Quo's rousing opening song, and the playing of The Cars Take You Home to heart-wrenching news footage of the dying peoples of Eritrea and Ethiopia.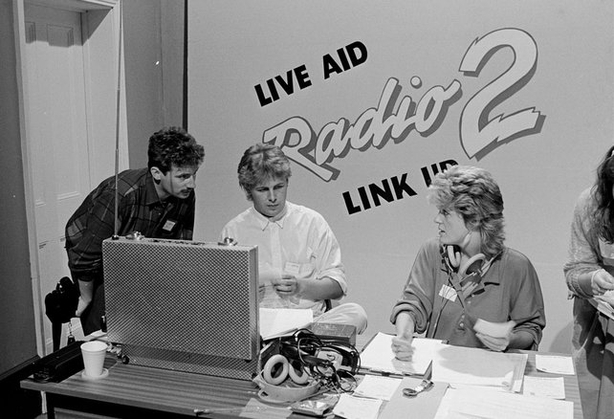 Like countless other TV and radio stations around the world, RTÉ broadcast the live feeds from both the London and Philadelphia.concerts and anchored their own coverage of what was a truly global event.
Live Aid concert OnThisDay 1985
Take a look behind the scenes @RTE
Watch: https://t.co/k8mOccr8RF pic.twitter.com/izhwgzUNwa

— RTÉ Archives (@RTEArchives) July 13, 2017
The late broadcaster Vincent Hanley presented RTÉ Television's coverage of Live Aid and producer Niall Mathews went on to win a Jacob's Award for the day-long programme in 1986.
Today RTÉ Archives have taken a look behind the scenes at what Irish TV did on the day.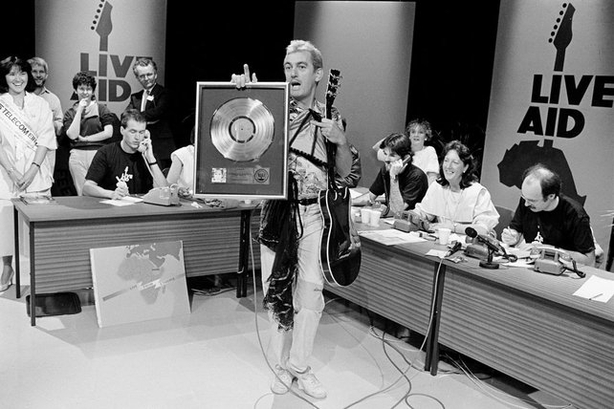 As well as footage of outlandish perms and mullets, and stone-washed denim (and that was just the men), thousands of Irish viewers pledged donations and bid on items for auction.
32 years since Live Aid@morningireland speaks to Bob Geldof in 1985 about the generosity of the Irish https://t.co/tdCxCkMCpJ

— RTÉ Archives (@RTEArchives) July 13, 2017
This was long before online banking and the archive also shows a couple donating money at the Allied Irish Bank in Donnybrook in Dublin.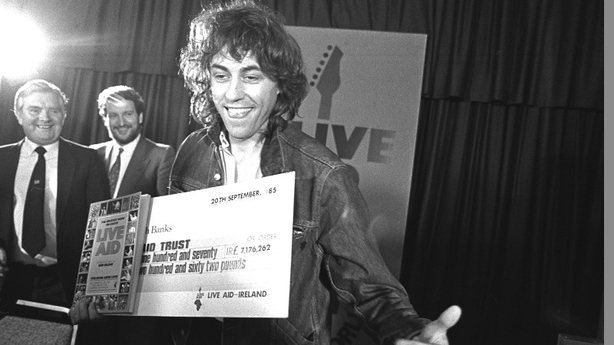 Given our own history of famine, it was no surprise that the Irish people gave over £7 million to Live Aid - more per capita than any other country in the world.